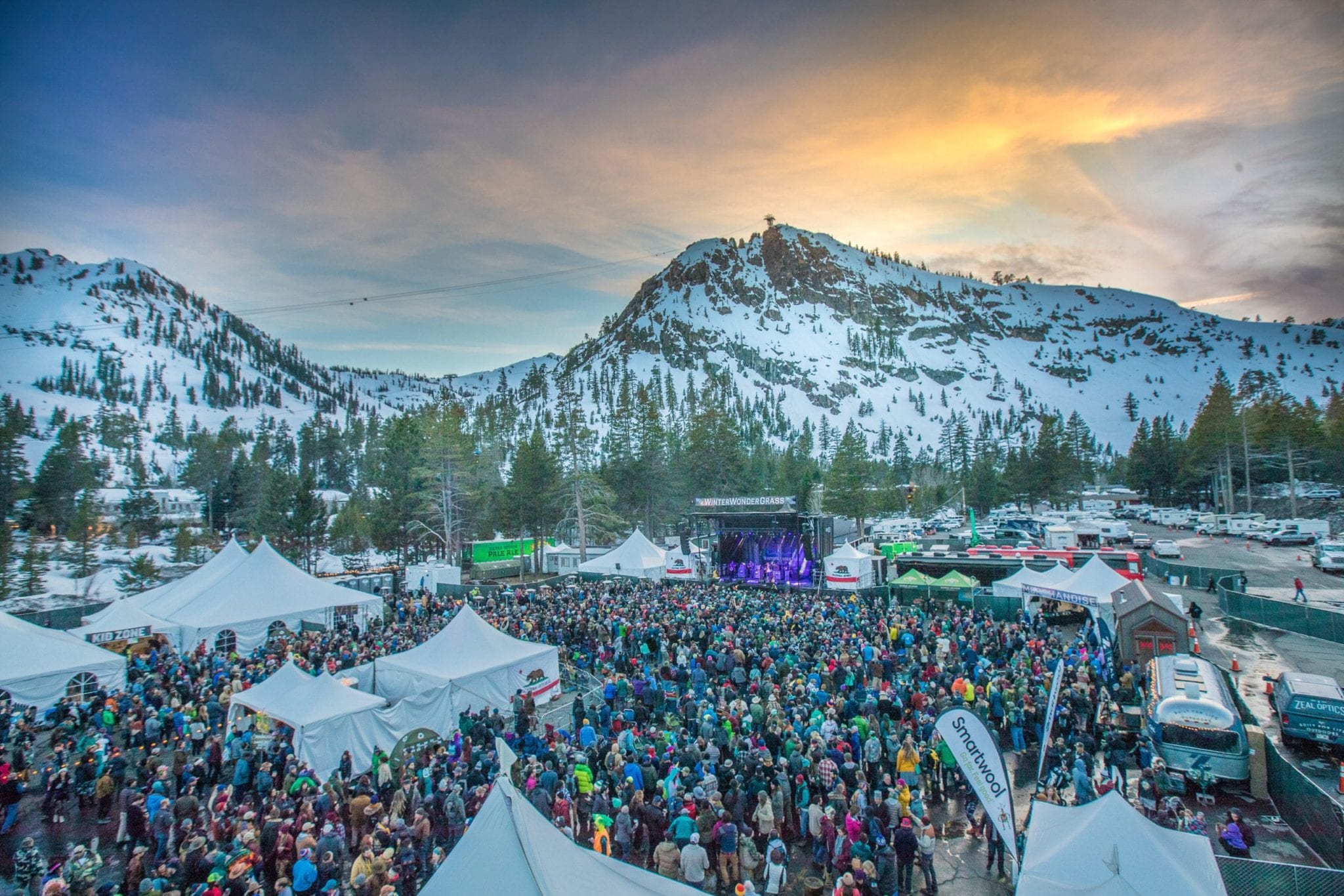 Photo by Dylan Langille © WinterWonderGrass Festival All Rights Reserved 2018
29 Sep

WinterWonderGrass Tahoe Set for March Return
Sponsored Content
At WinterWonderGrass, what we believe is lost in cyber communication and mega festivals is the undiluted essence of a gathering—that which is seen, interpreted and shared through the human experience. It's why we cultivate community-driven functions intended to leave attendees feeling inspired and fulfilled by authentic music, community integration, handcrafted libations and partners.
From our humble beginnings in a small mountain town parking lot to our present internationally recognized locations, the essence and soul of WinterWonderGrass has remained true. The finest ingredients of the mountain lifestyle are woven together to craft an experience of natural elation, delivering a batch of fulfillment and a dose of memories to music enthusiasts and global winter audiences. 
Photo by Dylan Langille © WinterWonderGrass Festival All Rights Reserved 2018
WinterWonderGrass Tahoe
The WinterWonderGrass 5th annual Squaw Valley Alpine Meadows festival features more than 20 artists on three heated indoor stages and one outdoor main stage. With headliners Greensky Bluegrass, Trampled by Turtles, Leftover Salmon and Sam Bush Band, the festival returns to its home away from home March 29–31, 2019.
"From the moment we arrived in Tahoe, we felt the magnetism of this special piece of earth," says Scotty Stoughton, founder of WinterWonderGrass. "The alchemy was abundantly clear in the way that bluegrass, the High Sierra, Lake Tahoe, spirited locals and an amphitheater of trees would create magic. It's an absolute honor to celebrate five years in Squaw Valley and we look forward to turning it up just a notch in honor of this special gathering."
Photo by Dylan Langille © WinterWonderGrass Festival All Rights Reserved 2018
Sustainability and Community
WinterWonderGrass is committed to aligning with communities, artists and partners who share the focused commitment to sustainability, philanthropic endeavors and the roots of mountain culture. Since our inception, we have contributed $100,000 to local environmental groups, youth education programs, and local and global humanitarian causes.
Additionally, we work closely with organizations that allow it to thrive in a capacity where sustainability is top of mind. Waste-Free Earth, for example, a full-service sustainability company, offers a broad range of services, including sustainability direction. Through our combined efforts, we are proud to have diverted 80 to 90 percent of our waste to recycling rather than landfills each year.
WinterWonderGrass Tahoe is on sale for 2019. Visit www.winterwondergrass.com for more information.