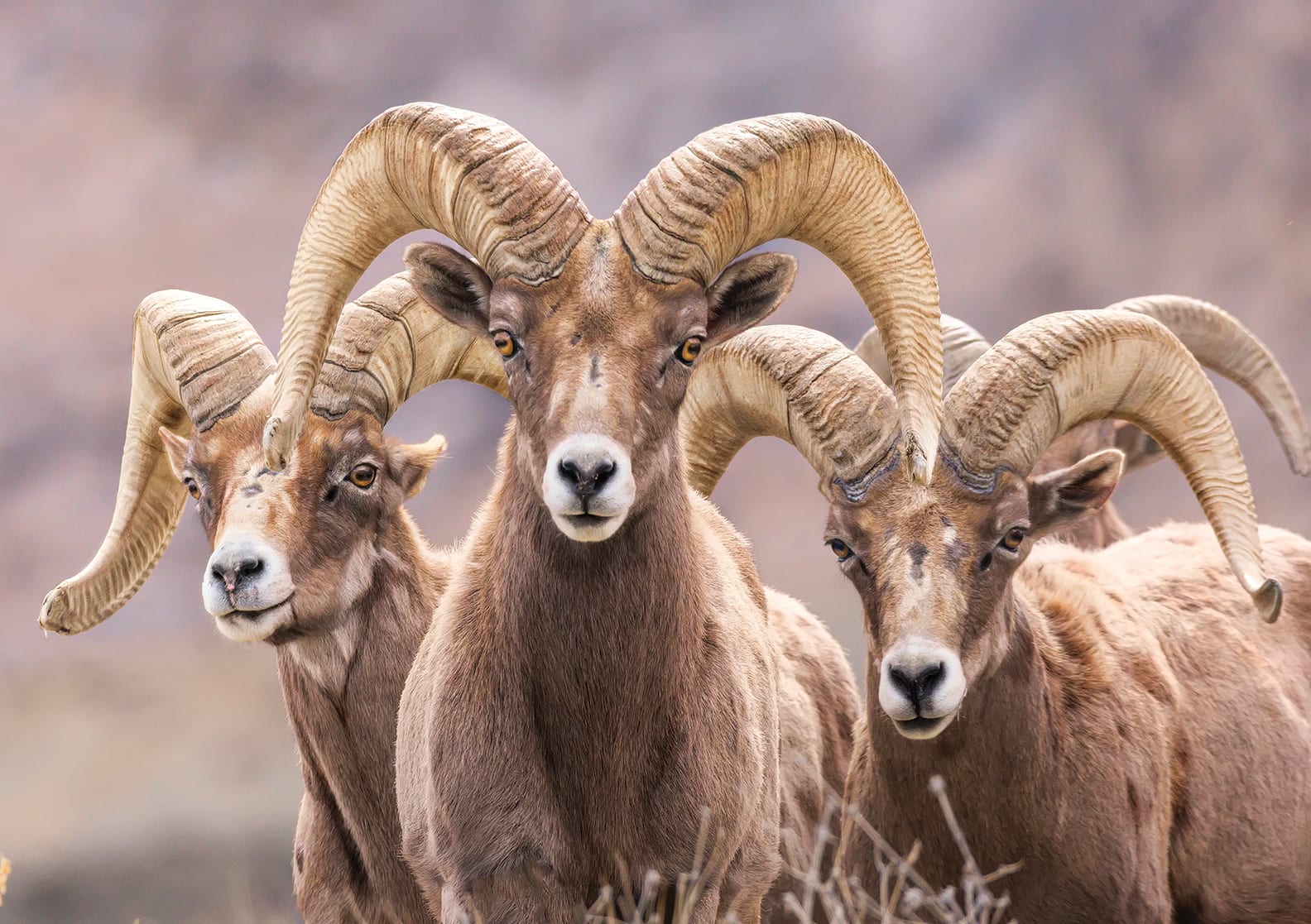 25 Jun

Through the Lens: Where Wild Things Roam

Generally speaking, wild animals are not big on human interaction. It's why photographers covet the rare, and often unexpected, opportunity to capture these elusive creatures from behind the lens. But they are out there, roaming the rugged lands and ruling the open skies over Lake Tahoe and Northern Nevada. Some are less camera shy than others.
---
This healthy black bear had no qualms with being photographed the day Dwayne Hicks happened upon her along the Job's Peak hiking trail. In fact, it could be argued that she even hammed it up a bit for the camera. Photo by Dwayne Hicks
---
Photographer Stan Wingate spotted this bobcat hanging out along the historic Henness Pass toll road near the Kyburz Flat Interpretive Area north of Truckee. Photo by Stan Wingate
---

Although nocturnal birds, this great horned owl was wide awake in the middle of the day, staring rather indignantly into the camera from its rocky perch. "… just watching the world go by," says photographer Ming Poon. "We felt fortunate to see it, but really lucky to
get such a close look." Photo by Ming T. Poon
---
Where there is sunlit granite high in the Sierra, there are oftentimes yellow-bellied marmots. While sort of cute—for a cat-sized rodent—these mountain dwellers have been known to chew through the backpack straps and boots of unsuspecting hikers. So beware. Here, Stan Wingate came across a marmot soaking in the rays during a summer hike near Squaw Valley's Mountain Run. Photo by Stan Wingate
---
Once threatened to near extinction, the majestic bald eagle is now thriving throughout North America thanks to successful conservation efforts. The Tahoe area is no exception. Ryan Salm pointed his camera at this eagle surveying the land from its tree branch lookout. Photo by Ryan Salm
---
Dwayne Hicks recently found himself in close quarters to a gang of desert bighorn sheep at Walker Lake—perhaps closer than he preferred. As he explains: "The area was full of ewes and lambs causing the rams to be very active and curious of anything or anyone in their area, especially a photographer with a very large lens. These particular three decided to come within about 10 feet of me to investigate and provided me with this shot before the rest of the flock pushed by, almost knocking me over in their rush. The locals on site said they had never seen them come so close to a photographer before." Photo by Dwayne Hicks
---
Photographer Bios
Recently retired from a 30-year career as a solider and DoD employee, Dwayne Hicks spends his time these days hiking, backpacking and four-wheeling in the Sierra Nevada, particularly the Tahoe Region. He specializes in wildlife and landscape photography as the owner and operator of Carson Valley Tours, which provides locals and visitors with unique opportunities to enjoy some of the Tahoe region's most beautiful views, as well as special encounters with wildlife.
Stan Wingate is a former associate director of the Truckee Donner Land Trust as well as a former professor of economics. Raised in Sonoma County, Wingate spent a year-long sabbatical from teaching in the Bay Area in the late 1990s to explore the backcountry of the northern Sierra Nevada, including many of the trails in the Tahoe National Forest. Shortly after, he moved to Donner Lake, where he pursued his passions for the backcountry and endurance trail running, and developed a heightened interest in nature photography. Wingate once again resides in Sonoma County, where he frequents Point Reyes National Seashore. 
Ming T. Poon is an adventure sports photographer and director of photography based in Tahoe. Passionate about outdoor pursuits, travel and making a difference, Poon is inspired by culture, nature, music, friends and family. His work has been featured by Teton Gravity Research and Matchstick Productions, and has appeared in Powder Magazine, Backcountry Magazine, Standup Journal, ROAM, Ascent Backcountry Journal, Vermont Life Magazine and a variety of other publications. Poon's work has also appeared in international commercial marketing campaigns for O'Neill, Jones Snowboards, POC Sports, NOW Bindings, Hestra Gloves, Intuition Liners, Leki Poles and more. www.mingpoonphotography.com
The intersection of an education in geography, communications and photography, and a seriously adventurous desire to understand faraway cultures and lands has led Ryan Salm to document and photograph some of the world's most distant and awe-inspiring events. His photographic work ranges from fine art to commercial to editorial and can be seen anywhere beautiful imagery exists. He is currently immersed in the world of architecture and commercial photography and is available for assignments in Lake Tahoe or worldwide. Find more of his work at www.ryansalmphotography.com and follow him on Instagram @ryansalmphotography.