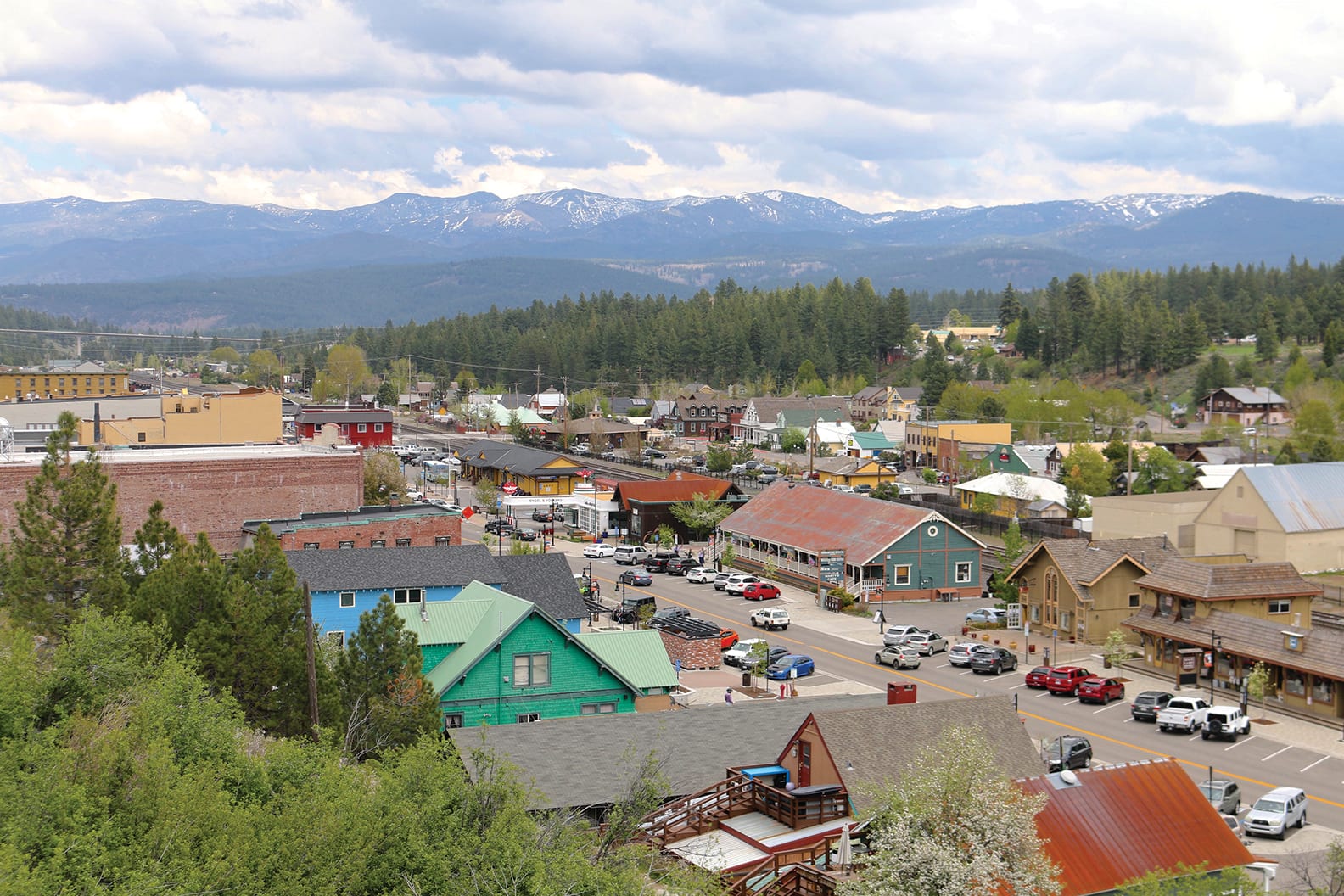 Truckee has retained its historic charm over the years, thanks in part to the efforts of the Historic Preservation Advisory Commission, photo by Sylas Wright
25 Jun

Maintaining Truckee Funk

Walking Truckee's downtown is a stroll through a century and a half of history. Rail tracks that pioneered transcontinental travel hem in the south side of the street; former Prohibition-era watering holes line the northern corridor; and a stagecoach stop punctuates the storied Commercial Row.

Each building is simultaneously a precious relic of the town's past and a part of its vibrant present and future. But that delicate balance between preservation and progress did not happen by accident. It is an ongoing effort that falls in part to the citizens of Truckee's Historic Preservation Advisory Commission, a group tasked with retaining the character of the mountain town and its "Truckee Funk," as they like to say.

"When you protect the town's genuine soul, it becomes more attractive. It maintains its sense of place," says Vangela Wightman, current chair of the five-member Historic Commission.


Downtown Truckee in 1916, photo courtesy Truckee-Donner Historical Society

Downtown Truckee in 2018, photo by Sylas Wright
The appointed committee views the town in a mosaic of styles and eras—"character areas" that each maintain a set of historic attributes. These components of the historical district bear the names of early community leaders who spearheaded business, like lumber company owners William Henry Kruger and E.J. Brickell, whose families built numerous homes in what is known as Brickelltown on the western flank of downtown.
Areas like these each tell a story of time.
"At the root, why do we have the overlay districts? It is from the sense that our town's character is largely rooted in that tiny historic district—the character areas, the commercial district, the river," says Brendan Riley of Ryan Group Architects, who serves on the Historic Preservation Advisory Commission. "We take great pride in the historical character. Investment should not be to the detriment of that."
Truckee's historical character is linked to a cast of influential citizens from its past. Chief among them is Charles McGlashan, namesake of the hillside neighborhood between downtown and Interstate 80.
A lawyer, entrepreneur, visionary and author—writing a book about the Donner Party tragedy, launching Truckee's famous Winter Carnival in 1894 and even marketing frogs legs as one business endeavor—McGlashan undoubtedly contributed to the grit and quirkiness that prevail in Truckee to this day.
In fact, McGlashan's "Crystal Palace" mansion perhaps best illustrates this notion of Truckee Funk. The attention-grabbing home, which was destroyed by a fire in 1935, connected via a suspended walkway to Truckee's famous Rocking Stone. Atop the mysteriously flat surface of the 17-ton boulder, McGlashan built a two-story museum to house an extensive butterfly collection and Donner Party artifacts.


Charles McGlashan's "Crystal Palace" mansion, with its suspended walkway to the famous Rocking Stone, photo courtesy Truckee-Donner Historical Society

While McGlashan's mansion was destroyed by a fire in 1935, the property, including the Rocking Stone, is now owned and maintained by the Truckee-Donner Recreation and Park District, photo by Sylas Wright
This sense of "funk" dating back to the nineteenth century is still alive and well in Truckee, built upon by "the person who starts the cool coffee shop or the indie book store," says Wightman. "There are visible layers of time in Truckee's historic buildings and every new layer adds to the story, amplifying the authenticity of the place," she adds.
Truckee's mindful evolution with respect to its past is notable—particularly when compared with the many towns that lose their identity to growth or become soulless.
"Truckee is Truckee because of its history," says Jim Hemig, a former real estate agent and longtime town resident.
Hemig notes that as Truckee has grown—from about 3,500 year-round residents in 1990 to over 16,000 today—there has always been a fight to stop development to protect downtown, which thrives nonetheless.
That is about to be tested, as Truckee is in store for some big changes.
With the anticipated Railyard Project, which broke ground in August 2017 after more than a decade of hurdles, the town has approved a potential 145,000 square feet of office and retail, a hotel and 570 residential units spread across 38 acres adjacent to downtown.

The Railyard Project is intended to complement Truckee's historic downtown district, rendering courtesy Town of Truckee
This all is coming to a town based on "utilitarian architecture," says Yumie Dahn, associate planner for the Town of Truckee. A downtown that grew organically over the last century and a half will now be matched with a large, transformative project set to spring up in several building seasons.
A project of this size could easily mark the end of a town's so-called "funk." But Truckee has managed to make the hallmark of this undertaking a sort of Truckee Funk 2.0. The new downtown extension is not some faux-artisanal project with subtle nods to the arts. The plan includes a movie theatre with room for a lecture hall and space for musical performances, as well as 90 affordable housing units set aside for artists.

The Railyard Project includes 90 affordable housing units set aside for artists, rendering courtesy Town of Truckee
Dahn is not surprised by what is happening. She notes that the entire Tahoe region is "creative and entrepreneurial," while Truckee itself boasts a particularly strong artist community.
Although the project doesn't fall under the downtown's historical mandates, Riley says the Historic Preservation Advisory Commission provided input on the Railyard Master Plan during its development.
"The goal at that time was to ensure that the Railyard would be a good neighbor to the historic district itself, complementing what we already have," Riley says.
After dusting off the history books to learn about innovators like Charles McGlashan, who helped make the town what it is today, it is clear that this addition seeks to bring in a new generation of eclectic and visionary pioneers to Truckee.
Just like stagecoach stops have become restaurants and Prohibition-era bars have become clothing stores, this former railyard will soon become another layer in the rich tapestry of downtown Truckee as it marches into the future.
"The Railyard is Truckee's future," says Denyelle Nishimori, community development director for the Town of Truckee. "Not many communities have the chance to double the size of their downtown—and the Railyard Project will set the stage for quality development that embraces Truckee's unique small-town mountain character with a modern twist."