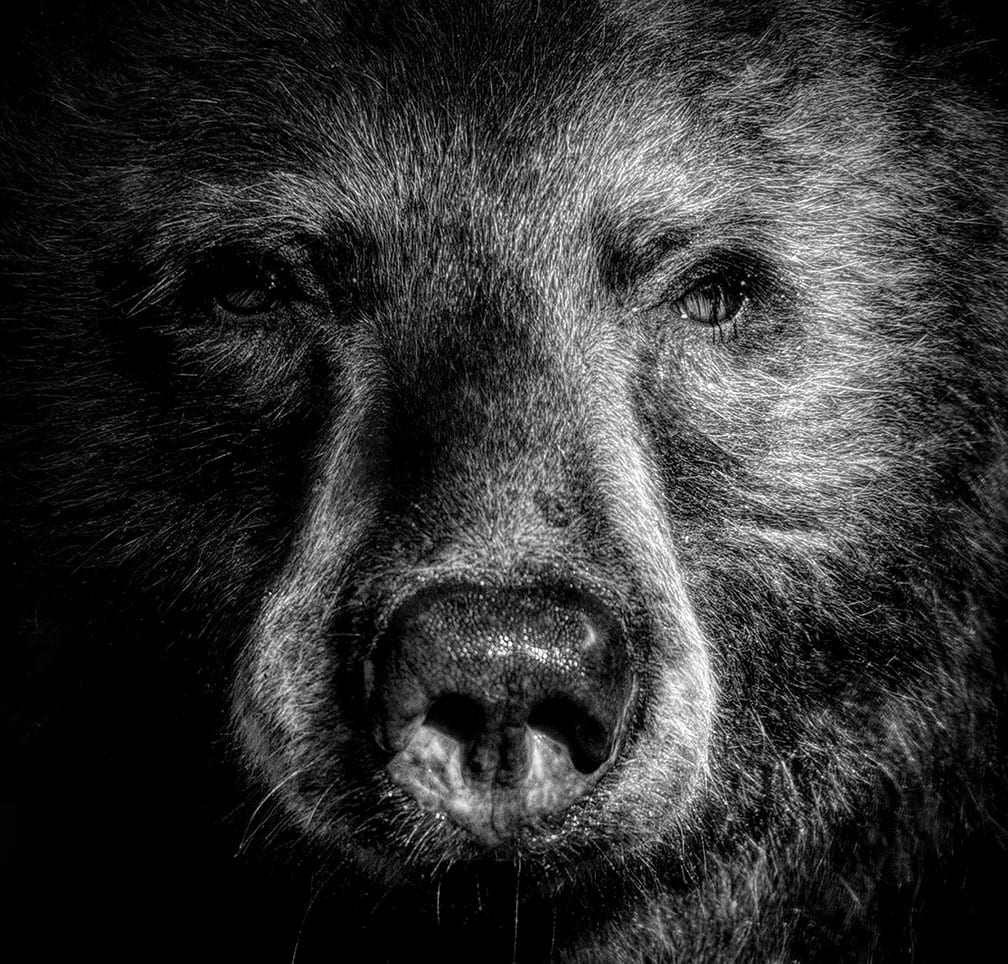 Wildlife category, photo by Dwayne Hicks (see description below)
01 May

BEST OF TAHOE 2019 PHOTO CONTEST

Each year as we dig out of winter and prepare for spring, we summon our photo-snapping readers to participate in TQ's Best of Tahoe Photo Contest. In the seventh year of the contest, we asked for photos in seven categories: Landscape, Wildlife, Pets, Black & White, Kids, Sports and—inspired by Tahoe's prodigious 2018-19 winter—Snow. More than 180 images poured in over a three-week period, many of them outstanding compositions worthy of recognition. Considering the number of likes and shares each photo received, a panel of editors and designers then whittled down the submissions to the best in each category. Enjoy.
---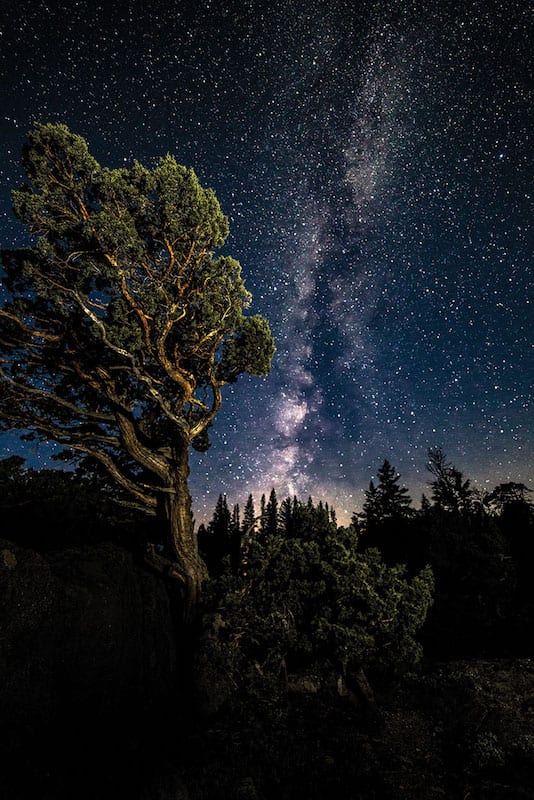 Category:

Landscape
Photographer: Paul Leary
Gardnerville-based photographer Paul Leary is willing to sacrifice sleep to capture a stunning image. Like the time he and a photographer friend set up cameras at the top of Carson Pass in the wee hours of a clear summer morning. Employing knowledge gleaned from an Eastern Sierra outing with Sea to Summit Workshops, Leary pointed his Canon 6D with a 14-millimeter Samyang prime lens at the Milky Way, which he aligned with an old-growth juniper tree "that looked like it was having a seriously bad hair day" after years of windy abuse. "After a few exposures and trying to find the right amount of time to illuminate the tree, I finally ended up with a shot I liked," says Leary. "Light painting is a game of trial and error, but it's a lot of fun at the same time."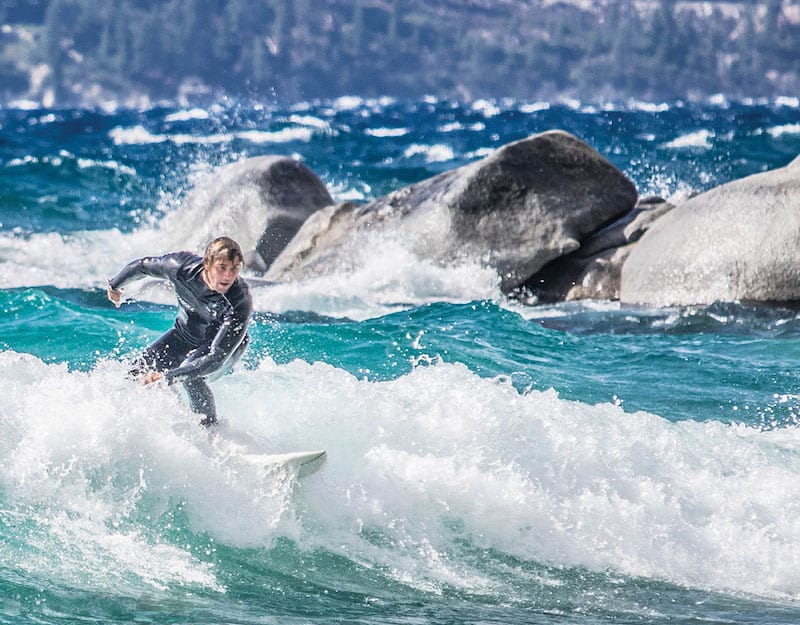 Category: Sports
Photographer: Martin Gollery
Nobody can accuse Martin Gollery of not putting in his time behind the lens. The Incline Village photographer can be found on the shore of Lake Tahoe, camera in tow, at any time of day and in all conditions. When the wind kicks up ocean-sized waves on Tahoe, Gollery heads to the beach to shoot the adventurous folks playing in the choppy surf. "From a photographic perspective, surfing is a challenge because there tends to be a very cold wind in your face, as well as spray and occasionally snow," says Gollery, who snapped this photo at Hidden Beach. "I try to always show that this is at Lake Tahoe by capturing rocks or mountains in the background, because otherwise people always ask, "Is that really Lake Tahoe?"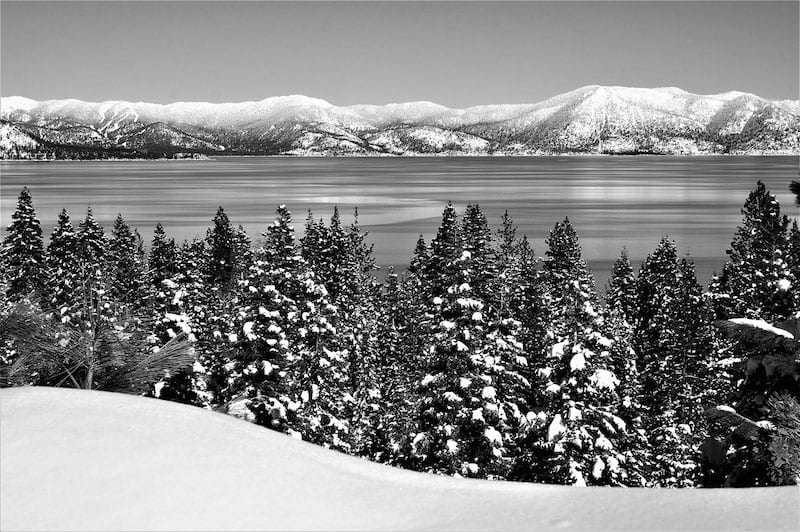 Category: Black & White
Photographer: Roger Lancaster
Roger Lancaster was driving east over Dollar Hill when he looked across the lake at the vista point. Although he had passed by the view spot hundreds of times before, on this day the scene was particularly captivating, with the water displaying a mixture of ripples and glass, framed by a freshly snow-covered ridge above the East Shore and big blue sky overhead. As it turns out, the scene looks just as amazing as a black & white.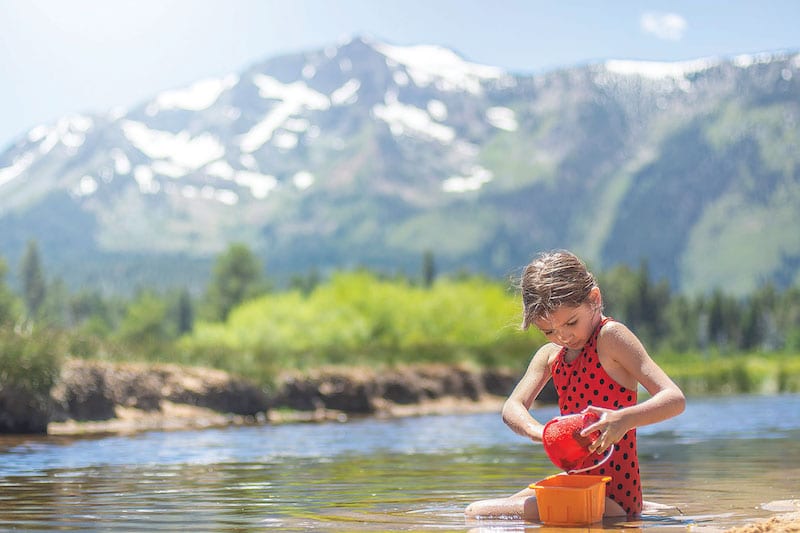 Category: Kids
Photographer: Thanya Rosner
When visiting Lake Tahoe, Thanya Rosner is partial to Kiva Beach due to its kid- and dog-friendly nature—in addition to its incredible view of Mount Tallac and playfully sandy shoreline. Rosner's niece Isabella also enjoys the spot, and made for a great photo subject while hard at play one early summer day.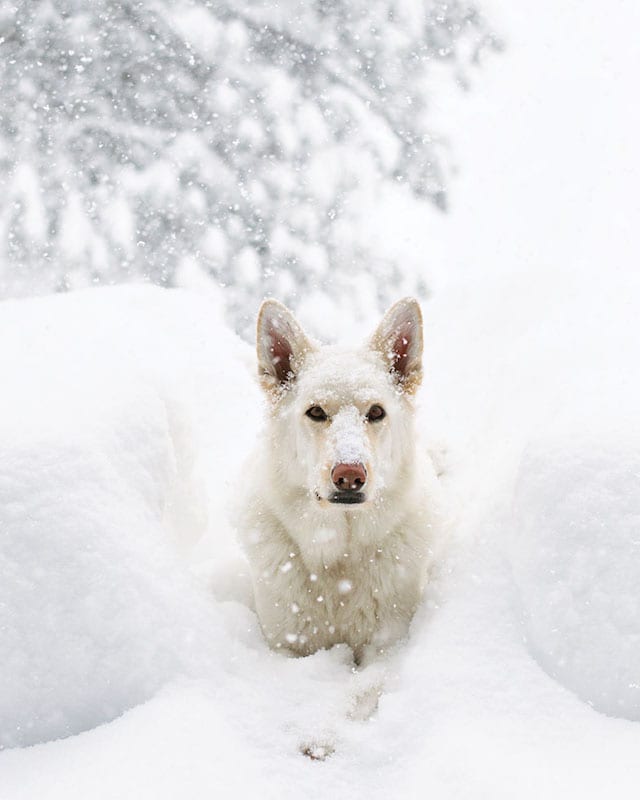 Category: Pets
Photographer: Kelly Gorrell
While Tahoe residents labored to keep their driveways clear of snow this February, Koda the white German shepherd was right at home amid the winter wonderland. One Friday, after a long week of what seemed like an endless storm cycle, she plopped down in the snow as the flakes collected on her white coat. "Koda sat on a snowbank supporting our snow-removal efforts as we chipped away at the berm—our personal cheerleader," says Koda's owner, Kelly Gorrell.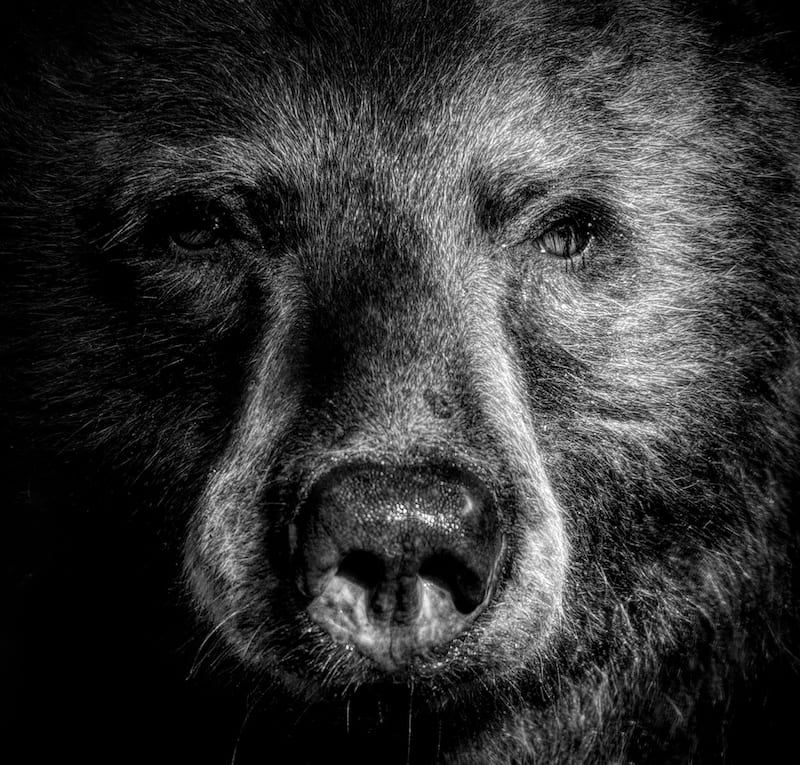 Category: wildlife
Photographer: Dwayne Hicks
Like many local photographers who are inspired by wildlife, Dwayne Hicks knows that Taylor Creek near Tahoe's South Shore is a great place to find resident black bears during the annual Kokanee salmon run. Hicks was concealed behind a boulder, photographing this mother bear and her two cubs, when he took a moment to review his photos. "When I looked back up," he says, "she had made her way across the creek and was mere feet from the rock I was behind. I stood up to move back and she stopped just long enough for me to snap this shot." Hicks says the bear had lost sight of her cubs. Realizing that he didn't have them, she quickly gave up interest before locating her young ones and moving on to a different dining location.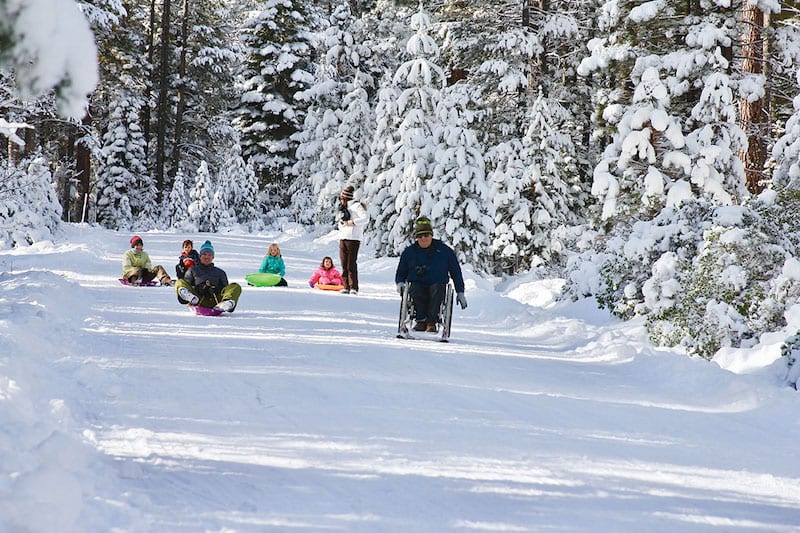 Category: Snow
Photographer: Anna LaFrom
On Christmas morning, stormy weather gave way to sunny skies long enough for Truckee resident Anna LaFrom to capture this magical shot of three generations sledding down the street in a Prosser neighborhood. LaFrom's brother-in-law has a custom chair fitted with ski tips, making it possible for the entire family to enjoy the snow-sliding fun.