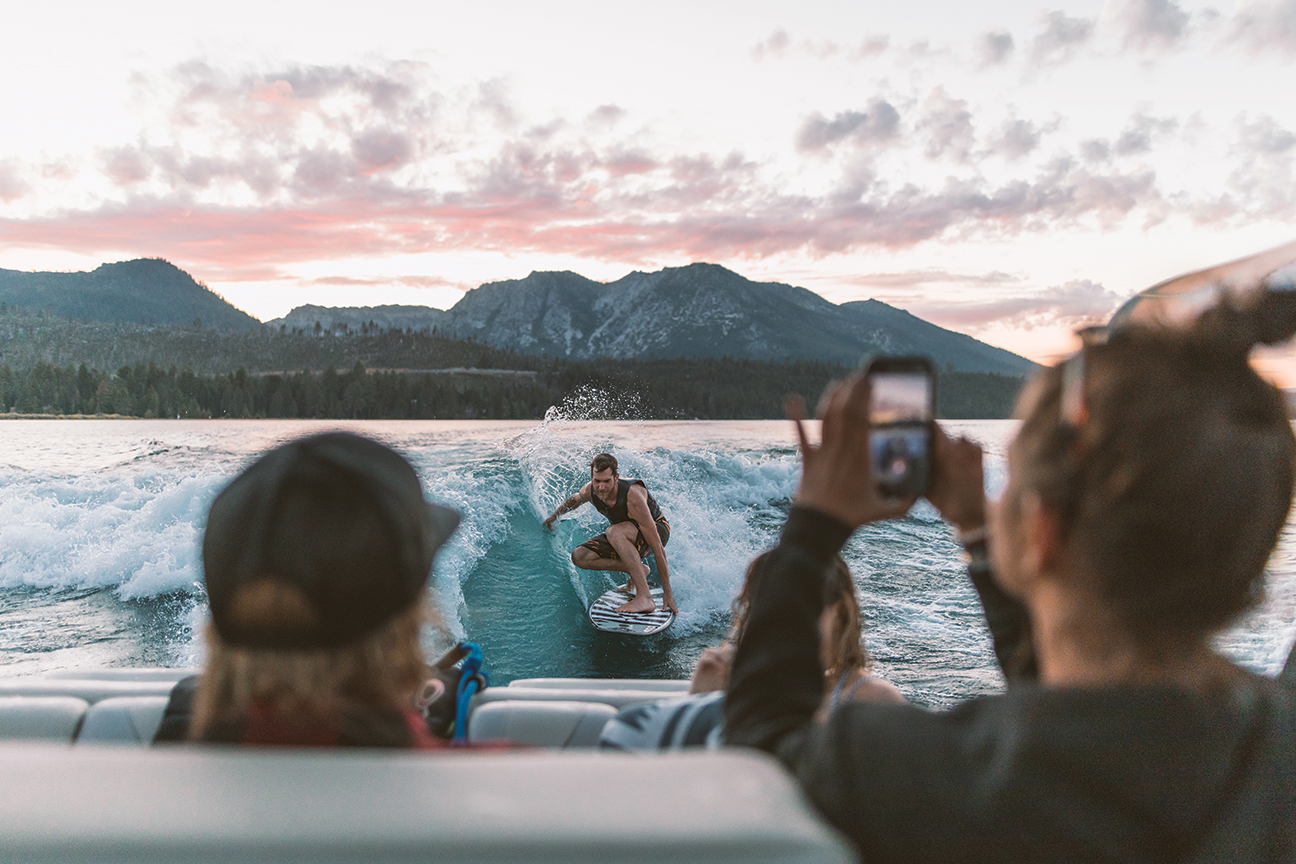 Professional freestyle skier Kyle Smaine plays on a wake during a late-summer session on Lake Tahoe, photo by Brian Walker
23 Apr

A Tow into Summer

Some would argue that Tahoe is not the best lake for tow sports. And they would have a fair point. Lower-elevation lakes with fingers and coves provide opportunity for warmer, smoother waters—sought-after characteristics for waterskiing, wakeboarding and wakesurfing, among other watersports.

But while Tahoe's wide-open expanse, and often wind-chopped surface, is not ideal for midday glassy-water-seekers, the lake's sheer beauty more than makes up for any deficiencies. In fact, there may not be a more awe-inspiring experience on the water—with boulders 20 feet deep that appear close enough to touch, granite peaks, blue skies, sunsets and clean mountain air.

There's no telling what's in store for Tahoe's summer season. But with any luck, it will be highlighted by fun-filled days on the lake, replete with activities that will never again be taken for granted. Until then, the following images will have to suffice.
---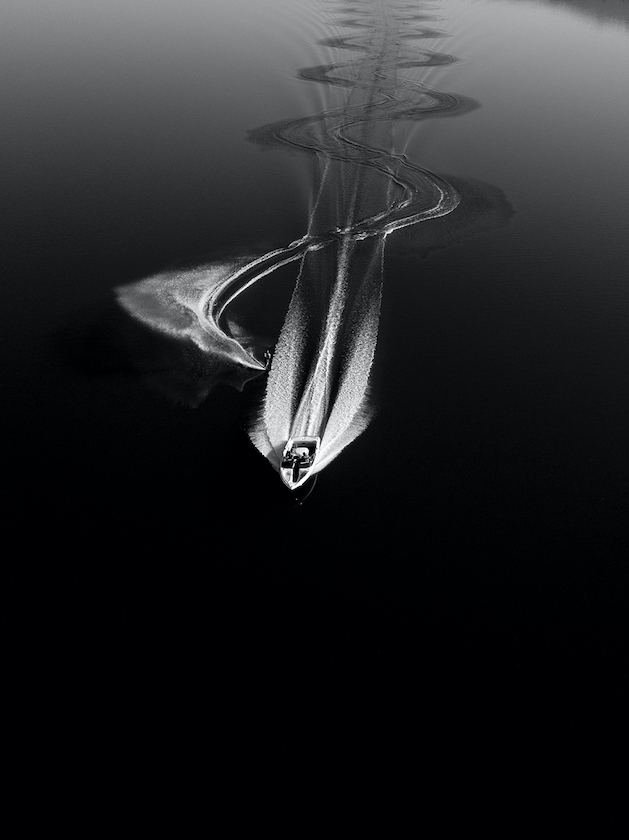 Photo by Court Leve
Call him a traditionalist, but Truckee-based photographer Court Leve maintains that there is no better way to start a summer day than on a waterski, "playing tug-of-war with a boat." Here, with help from a drone, Leve captures a bird's-eye view of Dave Blank reaping the glassy benefits of an early-morning start on Boca Reservoir. "Calm, (usually cold) water, hardly anyone around and you get a full-body workout in about three minutes," says Leve.
---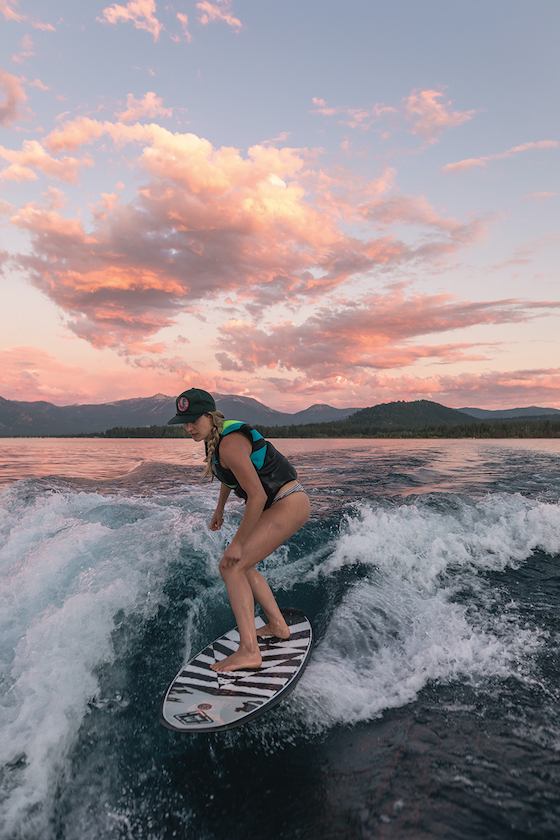 Photo by Brian Walker
Major knee surgery turned Brian Walker from wakesurfer to designated boat driver late last summer. Instead of letting the injury get him down, however, the South Lake Tahoe photographer made the best of the situation, pulling his friends around Lake Tahoe while occasionally documenting the action from behind the lens. Here, Nicole Riffle enjoys a sunset surf after an afternoon thunderstorm on the South Shore. "It was great getting to capture the stoke of all my friends out riding, having in the past never brought the camera out," says Walker.
---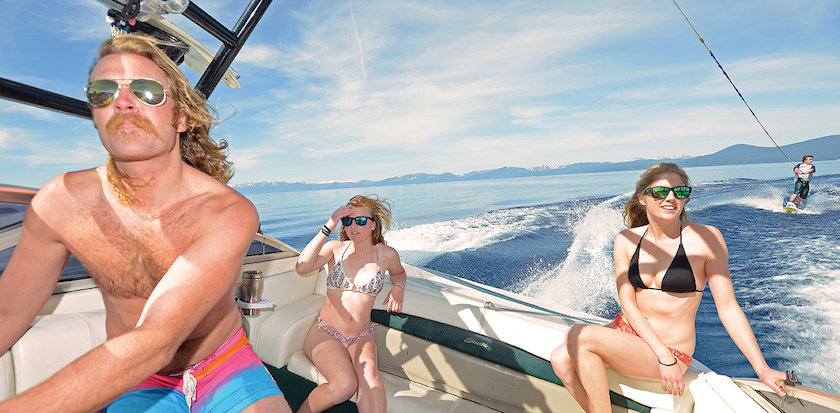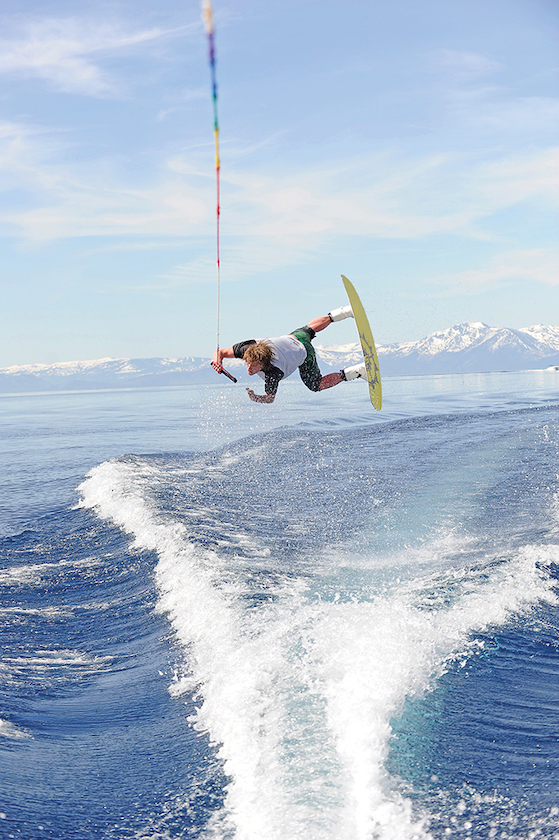 Photos by Chris Talbot
There are few, if any, recreational activities on Lake Tahoe that Chris Talbot has not photographed. On this particular sunny summer day, the lifelong Tahoe resident and photographer hitched a ride with wakeboard boat captain Duke Kelley, who was behind the wheel as "wakeboarding mad man" Chase Powers put on a show.
---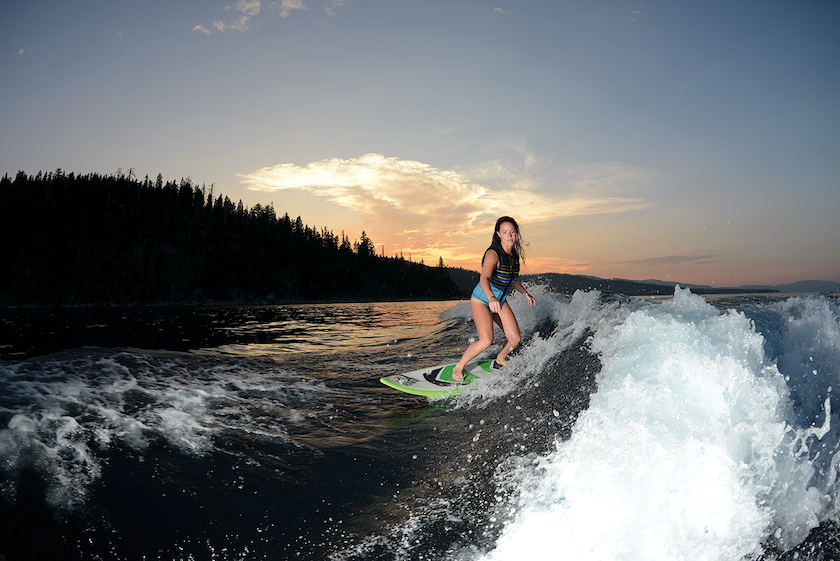 Photo by Rafal Bogowolski
No matter the season, South Shore photographer Rafal Bogowolski can typically be found in the great outdoors with camera in hand, likely pointed at friends performing athletic feats. While he was initially drawn to photographing snow sports, the adventurous Poland native is not partial to winter shooting. Here, he takes advantage of a classic Tahoe sunset as Marisa Besson surfs under the last light of day off Rubicon Point.
---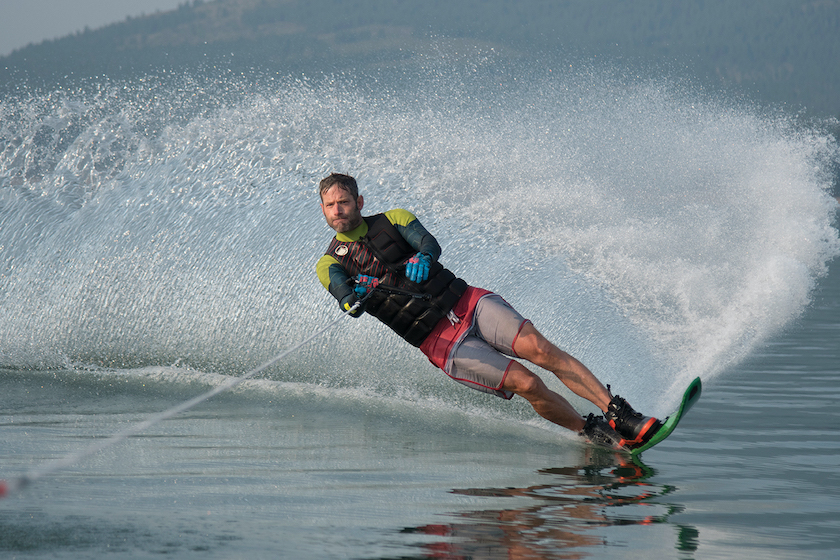 Photo by Court Leve
Waterskier Dan Haas of Tahoe City loads up for his next turn during a morning session on Boca Reservoir.