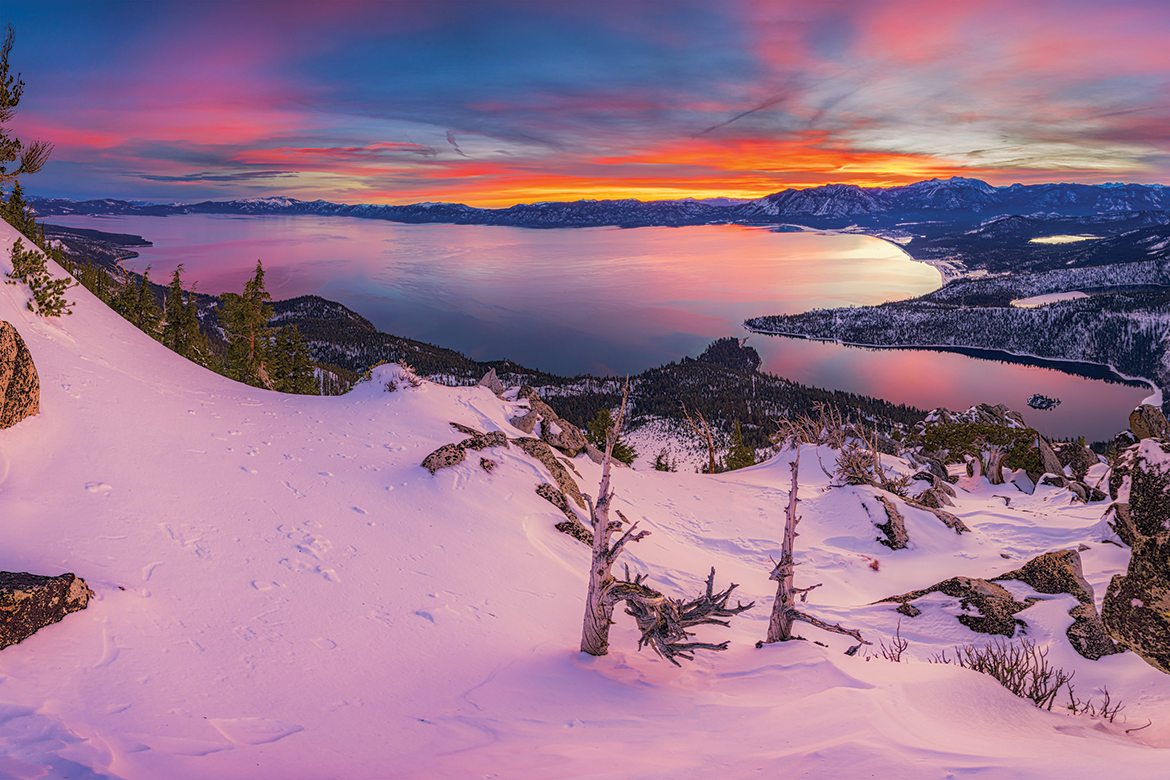 Landscape category winner, photo by Abe Blair
23 Apr

BEST OF TAHOE 2020 PHOTO CONTEST

TQ's Best of Tahoe Photo Contest has never been more competitive. This year we received over 170 images over a three-week span, with dozens of award-worthy candidates across all six categories: Landscape, Pets, Wildlife, Sports, Kids, and Black & White. Our panel of professional photographer judges truly had their work cut out as they cast their votes to determine the best of the best. Enjoy.
---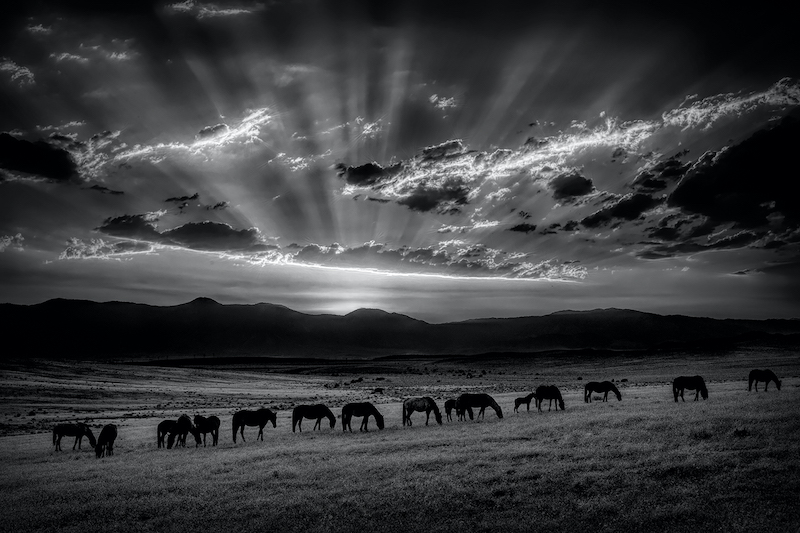 Catego

ry:

Black & White
Photographer: Dwayne Hicks
When he's not traveling, Gardnerville-based photographer Dwayne Hicks spends a lot of time in the Pine Nut Range of the Carson Valley, following and photographing the wild horses that roam the scenic landscape. "They are all very protective of each other, but once they become comfortable with my presence, they can really provide some amazing shots," says Hicks. "On this particular evening I captured several images I was hopeful would display well in black and white, and I wasn't disappointed."
---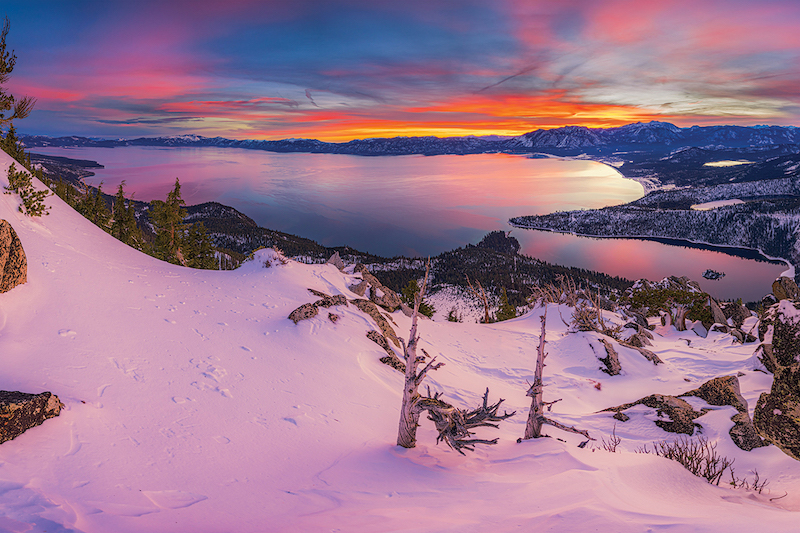 Catego

ry:

landscape 
Photographer: Abe Blair
In longtime local photographer Abe Blair's respected opinion, Jakes Peak boasts one of the finest lake views in all of Tahoe—particularly from this exact location. "It is the only spot I know that you can see every inch of the lake," says Blair, who toured up the 9,187-foot peak the previous day in order capture this dazzling sunrise. "Camping out for the night allowed me plenty of time to find the best composition and get the foreground without any backcountry ski tracks in it."
---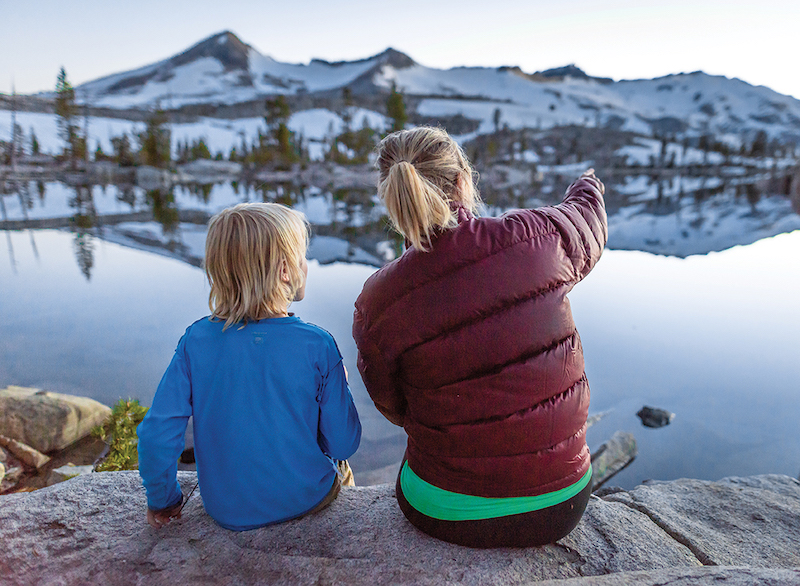 Catego

ry:

Kids
Photographer: Chad Brown
Chad Brown's son is not likely to forget his first backpacking trip, which, at age 7, took him into beautiful Desolation Wilderness. Here, he savors a cup of hot cocoa while helping assign new names to the snowy peaks of the Crystal Range above Lake Aloha.
---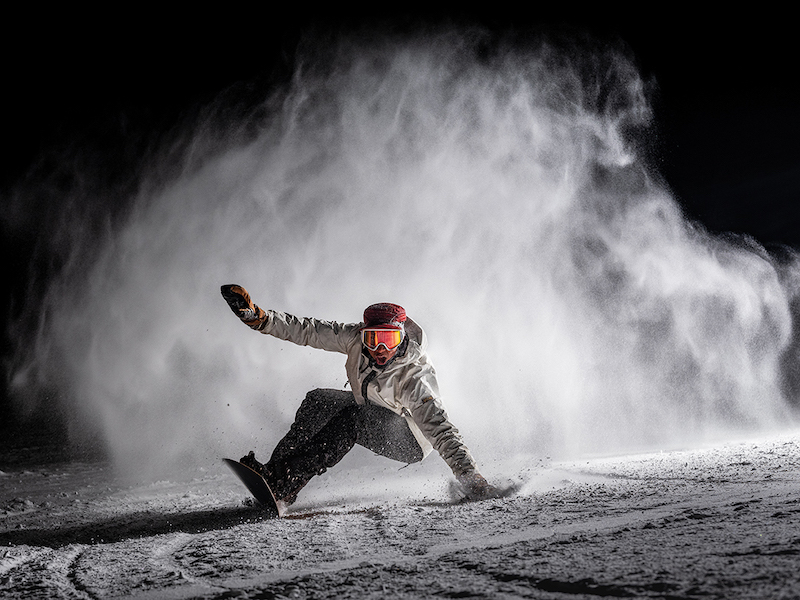 Catego

ry:

sports
Photographer: Ryland West
Friends Isaac Laredo and Ryland West had energy to burn one night after working their shifts at FiftyFifty Brewing Co. So they headed up to Boreal with snowboards and camera in tow. Here, Laredo, who "has some of the most graceful turns in the game," says West, performs his signature low-angle heelside carve for the camera.
---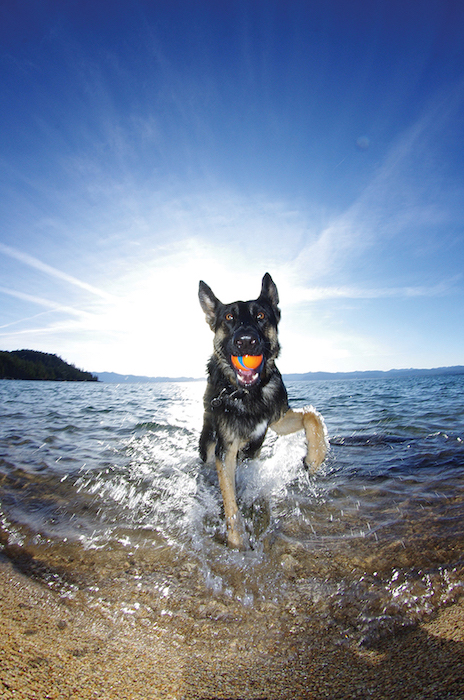 Catego

ry:

Pets
Photographer: Justin Kaamasee
Wolfie emerges from Lake Tahoe during a game of fetch in the Whale Beach area, where owner Justin Kaamasee was out for a walk with a group of friends and their lucky dogs.
---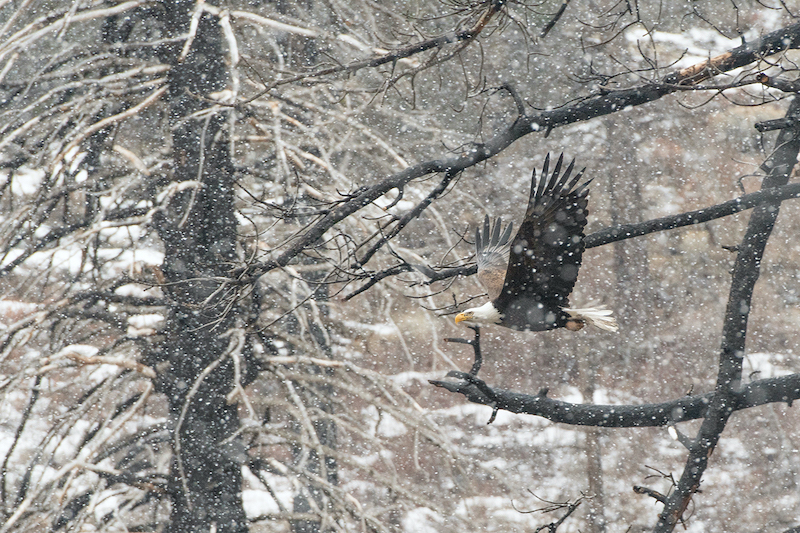 Catego

ry:

Wildlife
Photographer: Vivian Powers
Markleeville photographer Vivian Powers especially likes capturing wildlife images in the snow. This is why. Shooting with a friend one snowy morning along the Carson River, Powers spotted a bald eagle perched on a dead branch. She aimed her camera just as the eagle took flight. "When I got home to download my photos of the day onto my computer, I was floored at what I had captured," she says, "and needless to say, I was truly amazed and lucky."
---
JUDGING PANEL
Ryan Salm
North Lake Tahoe–based photographer Ryan Salm turns athletes into superheroes, transforms boring articles into virtual adventures, and ordinary houses into architectural masterpieces—all with the help of his magical camera. Salm might only be the 37th-best photographer living in the Lake Tahoe Basin, but he tells better stories than all the rest. See why at RyanSalmPhotography.com or @ryansalmphotography on Instagram.
Wendy Hudnall
Wendy Hudnall is a Tahoe-based photographer who specializes in fine art landscapes. Her skillfully crafted and impactful images convey the grandeur she has been fortunate to witness as a city native who feels most at home in the wilderness. Her driving need for perfection is suited to landscape photography, as she believes there is nothing more perfect than nature itself. This belief is manifested in her art, which is produced on the highest-quality archival materials. Learn more about Hudnall at www.wendyhudnall.com. 

Brian Walker
Brian Walker is an adventure sport, outdoor and lifestyle/events photographer and videographer based in South Lake Tahoe. His love for the outdoors brought him behind the lens to capture unique and inspiring moments in the wild. Walker's clients include Red Bull, The North Face, LifeProof, Lululemon, Sierra-at-Tahoe, Burton, Tahoe South, Snowglobe Music Festival and Edgewood Tahoe. Find more of his work on his Instagram, @brian.walker, and his website, www.brianwalkerphoto.com. 
Grant Kaye
Truckee-based landscape and night photographer Grant Kaye was born on the Hawaiian island of Lana'i and educated in Colorado, Oregon and New Zealand. Kaye worked as a cartographer and geologist for the governments of New Zealand and the United States before he became a full-time photographer and photography instructor. Today, his firm Grant Kaye Creative offers small-group and private photography classes and workshops in Truckee, Lake Tahoe, the American West and around the world. www.grantkaye.com
Jen Schmidt
Jen Schmidt is a lifestyle and travel photographer based in Incline Village. During the winter, she can often be found skiing; during the summer, you can find her dangling her toes off a sailboat, hiking the Sierra with her best and furriest friend, Addie, or just playing with her camera on the East Shore. Schmidt's career has taken her around the world, but she still attests that there's nothing quite as lovely as coming home to Tahoe.