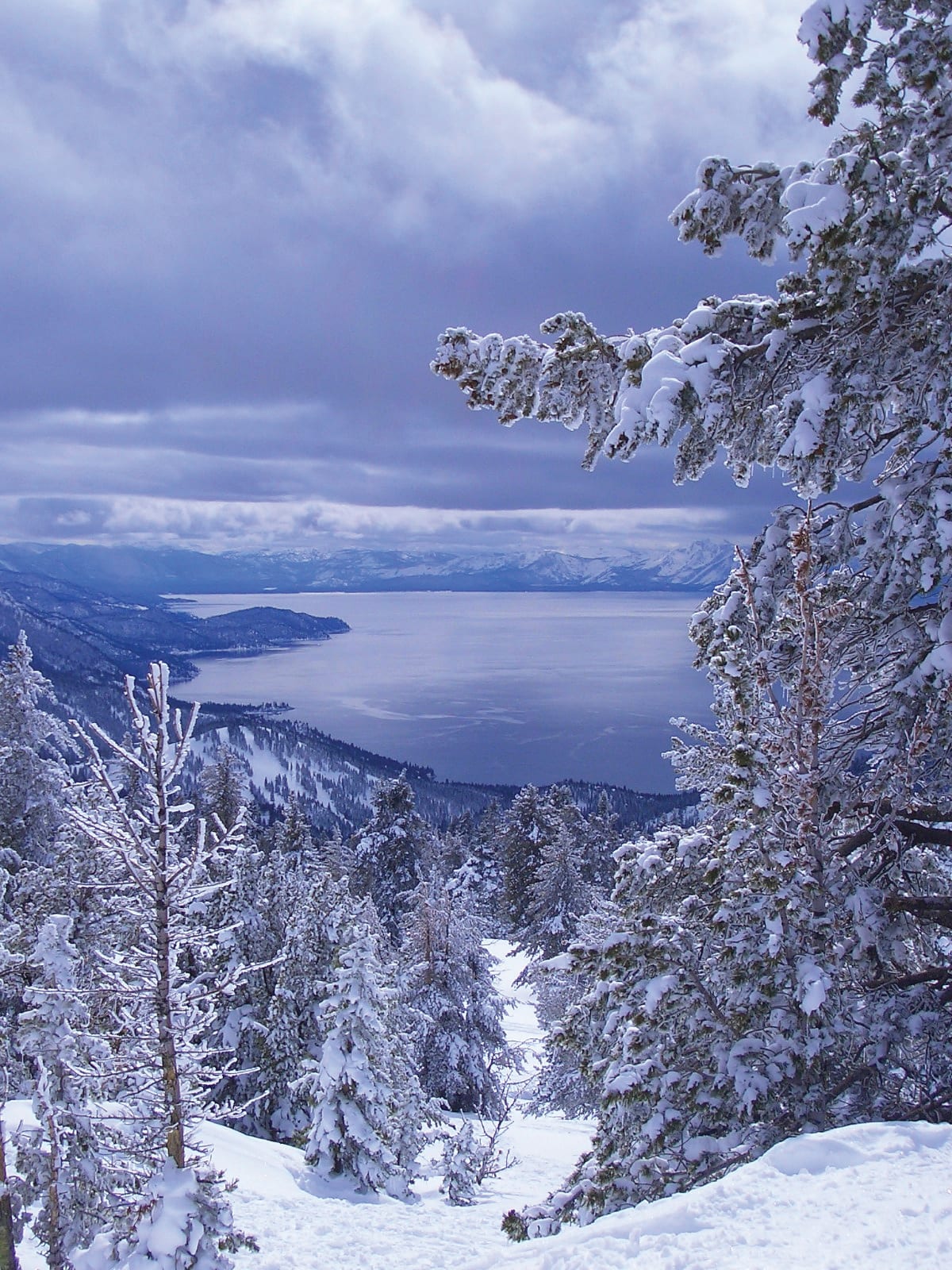 27 Nov

Entrepreneurial Paradise
Business in the Tahoe area is on the rise, but with an increasing sensitivity to environmental impact
The flipside of the beauty that draws businesses to Lake Tahoe is its fragility, and to that end, the mantra for business going forward, observers say, will be one of flexibility.
"I've lived here since 2001 and seen the growth in traffic and visitation. We're reaching a tipping point where Tahoe is being loved to death. How do we manage that?" says Kristin York of the Truckee-based Sierra Business Council.
South Lake Tahoe entrepreneurs David and Jamie Orr believe they have found a solution that promotes cooperation and reduces environmental impact.
The Orrs operate Cowork Tahoe, a shared-space enterprise for freelancers, entrepreneurs, startups, nonprofits and others to rent office space, or even just a desk, covering 13,000 square feet in the former Tahoe Daily Tribune building. Launched five years ago as Tahoe Mountain Lab, Cowork Tahoe, still referred to as "the Lab," had 150 tenants as of October 2019, and its owners say additional locations could be possible in the future.
"We truly believe the future of business here is flexibility for workers, the ability to work wherever they are most productive," says Jamie Orr, who also runs a software development startup that shows she is "living the mission" she provides for the tenants at Cowork Tahoe.
The shared-space concept is grounded in a more inclusive mindset for growing business rather than traditional competitive silos. It's already working with joint ventures among universities, government and private enterprise in bigger locales such as the Reno-Sparks-Carson City corridor to the east in Nevada. There, Lake Tahoe's alpine allure has become a key factor for new business wanting out of the hectic life that characterizes the San Francisco Bay Area and other West Coast metropolises.
"Lake Tahoe's proximity gives us a reference point. Because of Lake Tahoe, we're having more people looking at us for quality of life," says Mike Kazmierski, president and chief executive officer of the Reno-based Economic Development Authority of Western Nevada (EDAWN).
Still, challenges lie ahead for the Tahoe Basin, notably in affordable housing for a growing workforce. Lake Tahoe Community College in South Lake Tahoe has begun offering off-campus housing as the school takes a more active role in the region's future.
And, also in the spirit of cooperation, the college is partnering with Sierra Nevada College in Incline Village and Washington State University in offering courses for degrees in global business management and hospitality business management to help build a future Tahoe workforce.
  "A lot of us are trying to build momentum. For all of us, Tahoe is Tahoe because of its natural environment," says Jeff DeFranco, superintendent and president of Lake Tahoe Community College.
That includes creating a cohesive brand that DeFranco and others say will tout Tahoe's growing niche of small-business entrepreneurs, the small-office, typically Internet-based enterprises that York at the Sierra Business Council describes as "spoke" businesses as opposed to hubs.
The idea, DeFranco says, is not to promote Tahoe just as a tourist destination but to embrace it as a great place for employment opportunities with entrepreneurs working remotely from anywhere around the lake.
The bottom line, all agree, is more businesspeople are coming to Tahoe for its unsurpassed beauty that can be had just footsteps from their homes or shared-space offices.
Lew Feldman, a land-use attorney based in Zephyr Cove, says as available land disappears, business opportunities will be limited to redevelopment, not new development, as shown by Cowork Tahoe and the growth of home-based offices where commerce can be conducted entirely by computer.
"There's no question that telecommuting to wherever your home base is, is a clean, low-impact industry at both ends of the lake," Feldman says.
And there's no question he's bullish on the future of business at Tahoe, saying, "Tahoe's wonders are so unique and compelling that our future is nothing but spectacular."