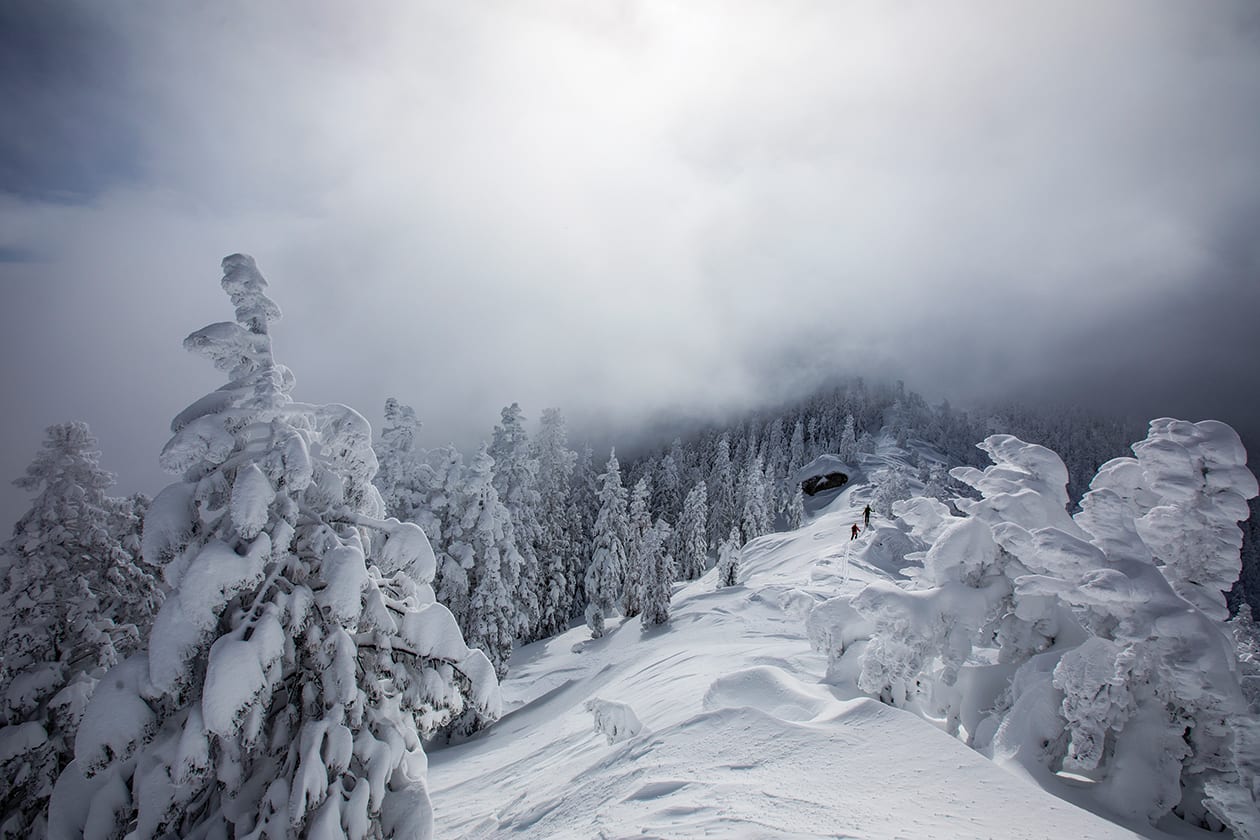 Photo by Ryan Salm (see caption below)
27 Nov

Tahoe's Trees of Winter

There's something magical about trees after a walloping winter storm. Draped in thick coats of fresh powder, their branches delicately shouldering the weight, these centuries-old specimens stand as beacons of grittiness and survival, defiantly rooted in place winter after harsh winter. Snow transforms their appearance from stately to elegant, from earthy greens and browns to the purest of white, creating an almost surreal world around us. Winter in Tahoe would not be the same without them.
---
---
---
---
---
Photographer Bios
The intersection of an education in geography, communications and photo­graphy, and a seriously adventurous desire to understand faraway cultures and lands, has led Ryan Salm to document and photograph some of the world's most distant and awe-inspiring events. He is currently immersed in the world of architecture and commercial photography and is available for assignments in Lake Tahoe or worldwide. Find more of his work at www.ryansalmphotography.com and follow him on Instagram, @ryansalmphotography.
Ming T. Poon is an adventure sports photographer and director of photography based in Tahoe. Passionate about outdoor pursuits, travel and making a difference, Poon is inspired by culture, nature, music, friends and family. His work has been featured by Teton Gravity Research and Matchstick Productions, and has appeared in a variety of publications as well as international marketing campaigns for O'Neill, Jones Snowboards, POC Sports, NOW Bindings, Hestra Gloves, Intuition Liners, Leki Poles and more. www.mingpoonphotography.com 
Martin Gollery has photographed landscapes around the world, but his favorite subject is his own backyard of Lake Tahoe. His book, The Lake of the Sky, is available for sale, and his website is TahoePhotography.net.
Dotty Molt is an award-winning landscape photographer, author, teacher and yoga instructor with a passion for adventure. Her days are spent hiking off the grid in search of images that awaken the soul to the transcendent healing beauty of nature. She's traveled across the world capturing beautiful light and blissfully calls the North Shore of Lake Tahoe home. www.dottymoltphotography.com