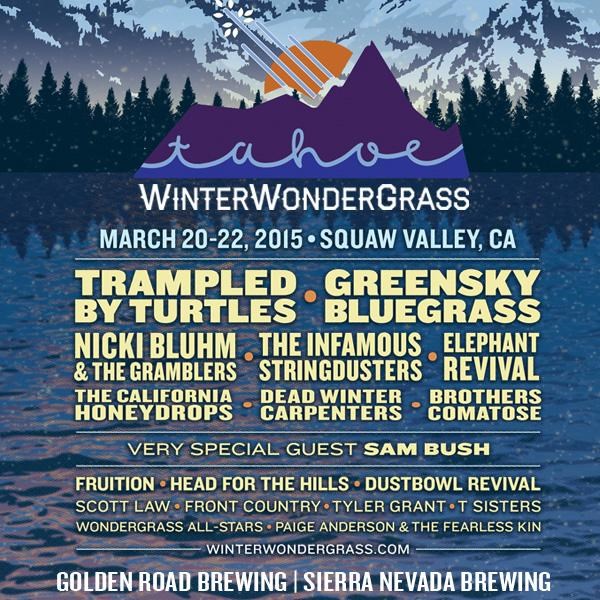 18 Feb

WinterWonderGrass California – Squaw Valley

Trampled By Turtles and Greensky Bluegrass have been tapped to headline the inaugural Tahoe edition of WinterWonderGrass. Sam Bush is aboard a special guest and other acts on the lineup includeNicki Bluhm & The Gramblers, The Infamous Stringdusters, Elephant Revival, The California Honeydrops, Dead Winter Carpenters, Brothers Comatose, Fruition, Head For The Hills, The Dustbowl Revival, Scott Law, Front Country, Tyler Grant, T Sisters, Wondergrass All-stars andPaige Anderson & The Fearless Kin.

"WinterWonderGrass is a radical, grassroots, bluegrass takeover unlike any other. We are so excited to be a part of this unique event, especially in our hometown. We encourage everyone to dress warm and bring the positivity," said Tahoe native Jesse Dunn, vocalist/guitarist for Dead Winter Carpenters in a statement announcing the event. WinterWonderGrass will also feature a bevy of craft beer options with more than 12 California breweries selling their wares.

Find Tickets and More Here.