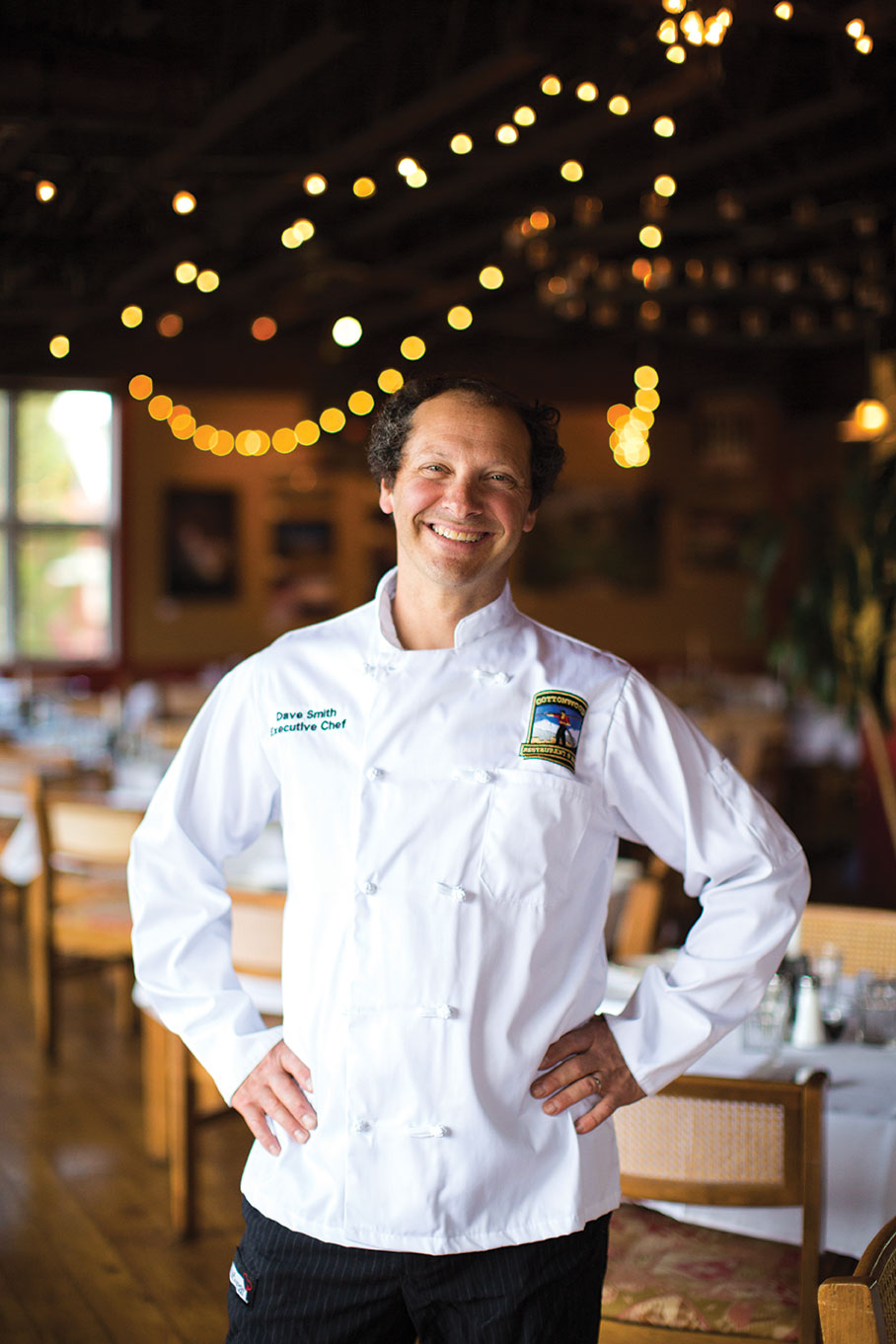 17 Jan

Chopping Block: Q&A with David Smith, Executive Chef at Cottonwood

Overlooking Old Town Truckee, Cottonwood restaurant, which opened in 1988, occupies a 1928-era warming hut built for the local ski club with wood salvaged from a Martis Valley logging operation. Executive chef David Smith, born and raised in upstate New York, also has a long history with the spot, overseeing Cottonwood's kitchen for the past 17 years.
What is your earliest 

culinary memory?
Making "pudding cake" with my mom.
Do you have a formal 

culinary education?
My culinary education is all hands on. I worked in a Mexican restaurant in high school, doing everything from busing to dishes, and eventually cooking. My first fine dining kitchen experience was at Skidmore College in Saratoga Springs, New York. That's where I really fell in love with cooking.
What brought you to Tahoe?
Skiing and the Grateful Dead. My friends were all moving to New York City after we graduated college and I knew that wasn't for me. I always knew I belonged in California.
Tell us about your family.
I have been married for seven years to Michele McCarthy Smith, Cottonwood's pastry chef. Our daughter, Kyla Quinn, just started first grade. We have two labs and a new Chihuahua puppy, plus a cat. The latter two we got through the Humane Society of Truckee-Tahoe, of which I am a big supporter.
Favorite ingredients?
Clarified butter, chicken stock, fresh tumeric root, coconut milk, figs.

Cottonwood's rustic, spacious hilltop dining room
Go-to kitchen tool/

implement?
My chef's knife. I'm partial towards my original 17-year-old Wüsthof that I bought when I started at Cottonwood. Runners up, in no particular order, are my food mill (a must for gnocchi), peeler and fish spatula.
What's in your home 

fridge right now?
Roasted chicken, Michele's homemade enchilada sauce, Sierra Nevada Torpedo IPA and Ben & Jerry's Caramel Core ice cream.
You've got grilled Cajun-spiced baby back pork ribs to a butternut squash 

enchilada with ancho mole on the menu. How would you describe Cottonwood's culinary style?
Eclectic, seasonal, comforting. We try to use sustainable products, organic vegetables and natural meats whenever we can. Diners will find influences from all around the globe on our menu on any given day.
Has your cooking style changed over time?
When I started at Cottonwood, we had local fishermen bringing us salmon and farmers dropping by to sell us local produce. This was hardly a new concept in the mid '90s, but this style of cooking has become commonplace in many parts of the world. I have stayed true to this style, but what has changed is the accessibility to these kinds of products. Today, almost every purveyor I use carries natural meats, sustainable seafood and organic items.
What do you do for fun?
Anything my daughter Kyla is into—swimming and biking were big this summer. Skiing and camping are high on that list, too. Seeing live music is a passion of Michele's and mine.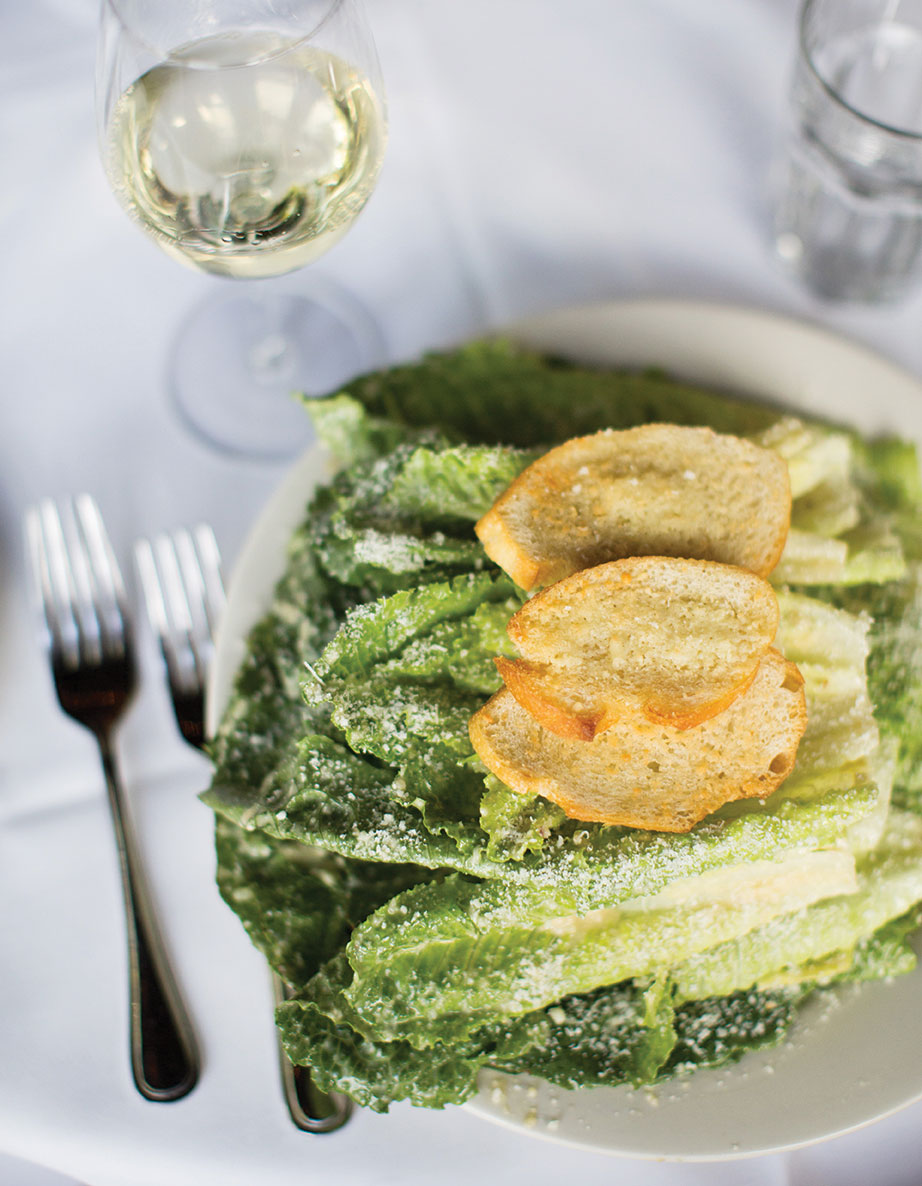 Recipe for Cottonwood's signature 

Caesar salad
Ingredients:
1 head romaine lettuce, washed with end cut off
2 anchovy filets
1 tsp garlic, mashed
½ lemon, juiced
1 egg yolk
¼ cup olive oil
¼ cup Pecorino Romano cheese
salt and pepper
croutons
In a large stainless steel mixing bowl, blend anchovy and garlic into a paste using a fork. Add egg yolk and lemon juice, then slowly whisk in olive oil until emulsified. Next, add most of the cheese, reserving 1 tablespoon for garnish. Continue to whisk mixture and then season with salt and pepper to taste. Separate the romaine leaves and toss in the dressing until the leaves are coated. Transfer to serving dish and top with remaining cheese and croutons. Enjoy!