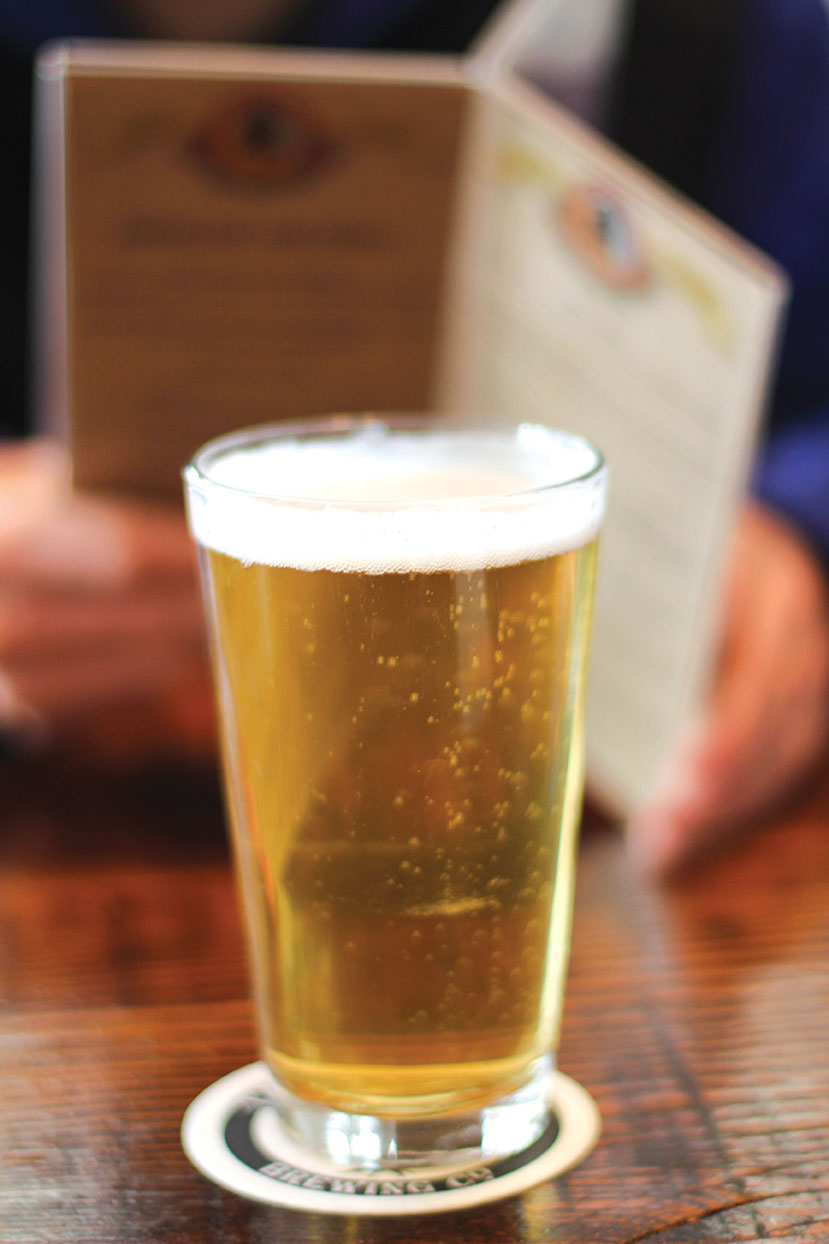 03 Feb

Keep Tahoe Crafty

Lake Tahoe is renowned for its unparalleled beauty. What it has not been known for until recently are its microbreweries and distilleries.  Local companies are servicing the trendy and growing demand for quality small production beer and spirits, giving locals and tourists options for après ski or post-beach entertainment. Each with a unique approach to handcrafted delight, our local artisan alcohol makers bring a new kind of spirit to the Tahoe basin.
Tahoe's microdistilleries
Move over Skyy Vodka and have a seat Jack Daniels—Tahoe Blue Vodka and Tahoe Moonshine Distillery are here to hang. With two different business models, our local liquor labels are both headquartered in South Lake Tahoe and can be found at just about any bar and grocery store around Tahoe.
Tahoe Blue Vodka
Matt Levitt, founder of Tahoe Blue Vodka, moved from Maryland to South Lake Tahoe following a post-college road trip.
Matt developed the Tahoe Blue label in January 2011, found a quality spirits distiller in Mountain View, California, and the vodka hit the shelves in February 2012. This single product venture has spread to more than 100 retailers in Reno, Tahoe and Carson City.  The company hopes to expand its reach to Southern California, Nevada and Oregon. Matt quotes Henry Ford's philosophy regarding the Model T, "you can have any flavor as long as it's plain and any size as long as it's 750 milliliters," he jokes. One day TBV may come in different flavors and sizes but for now they are content with the beautifully bottled 750 ML vodka.
Tahoe Blue Vodka is known for its smoothness, which is attributed to the unique blend of grape vodka, grain vodka and sugar cane vodka.  The vodka are distilled separately, then combined and distilled an additional two times.  Fancy a cocktail? Matt suggests pineapple juice and Tahoe Blue.
Tahoe Moonshine Distillery
An outdoor enthusiast, Jeff VanHee moved to Lake Tahoe from Oregon 20 years ago and opened Tahoe Moonshine in 2010. Formerly the owner of VanHee Woodworks, a custom construction company, Jeff proudly distills a broad spectrum of all-natural alcohols without artificial colors or ingredients using water from Lake Tahoe.
Stormin' Whiskey, oak-barrel aged for five months, is Tahoe Moonshine's most popular product. Fun varieties such as Snowflake Vodka, Jug Dealer Rum and Jagged Peaks Gin follow closely behind. Jeff incorporates a slew of unique flavors in his alcohols—he recently released Peanut Butter Vodka and Danger Dog Cinnamon Whiskey is on its way. Cozying up to a hot toddy never sounded so good!
Jeff takes his fearless approach to flavors up a notch by extracting natural sugars from fruits and vegetables to distill his quality spirits. Tahoe Moonshine sponsors a variety of local events and distributes to various states nationwide. Looking for a comforting beverage? Jeff suggests the Hot Peanut Butter Cup: Peanut Butter Vodka + Hot Chocolate + Shot Espresso + Whipped Cream = instant relaxation!
Tahoe's microbreweries
Breweries are challenged by altitude because water boils at a lower temperature at elevation than sea level. Therefore, larger boilers and more hops are necessary to ensure optimal hop utilization for making quality brew.  In short, it's expensive to brew here; you can thank your brewers later … over a beer.
Tahoe Mountain Brewing Company
From custom homebuilding to craft beer brewing, Aaron Bigelow, owner and brew master of Tahoe Mountain Brewing Company, opened his Tahoe City-based rustic brewery-smokehouse in June 2012. As the former owner of a local construction company, Bigelow traded his hammer for hops. He brews Tahoe Mountain beer at the Tahoe City brewpub and a Truckee facility, which has a tasting room attached.
The restaurant serves up a unique take on classic food, such as bison meatloaf, ahi chips and a side of quinoa cornbread. You can quiz yourself on beer trivia, enjoy a brew (their IPA and lager are the most popular), watch the game and get a steal of a deal at their happy hour at this something-for-everyone location. You can take a piece of Tahoe Mountain home with you in one of their growlers and re-fill to your heart's desire.
Fifty Fifty
Fifty Fifty means balance to owners Andy and Alicia Barr. They found this balance after they left their engineering careers, moved to Truckee and started their award-winning brewery in 2007. Fifty Fifty's popular barrel-aged Eclipse Imperial Stout is released once a year; this year, it sold out within a month of its release. Eclipse and Totality have won numerous awards at beer competitions worldwide.
In 2012, Fifity Fifty produced 900 barrels of beer, up from the 500 barrels produced in 2011, and their beer is gaining ground abroad. This growth necessitated more space—a 20,000-square-foot production facility with a 30,000 barrel capacity will be breaking ground soon. When asked what she likes best about being a microbrewer, Alicia responds, "the collaborative nature of the industry versus competitive." She and Andy enjoy meeting with other microbrewers to bounce ideas off of one another and harness a sense of community.
The spirit, craft and charm of the expanding microbrewery and distillery market is what makes it alluring. Environmentally conscious, each of these companies does their part in reducing their carbon footprint. They have a common passion for Tahoe and are looking forward to expanding their reach as well as continuing to share their talent with the local community. Bottoms up!