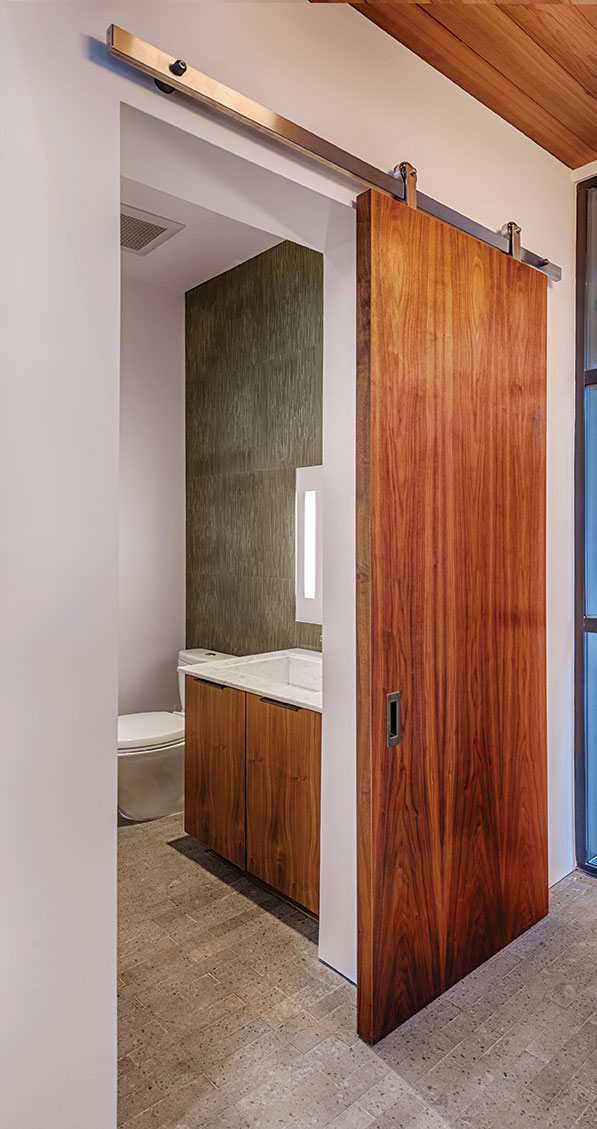 Trending: Barn Doors
TQ's Home Awards panel noticed a trend that caught their eye when touring homes this year—sliding barn doors. From sleek, modern homes to those actually replete with reclaimed barnwood, the doors popped up again and again as we made our rounds.
"New homeowners are changing their styles up to barn door sliders because it gives them more flexibility in getting away from a traditional door swing," says Mark Tanner of Mark Tanner Construction. "It also allows them to design a unique, fun look with texture, color, wood, style, et cetera. It's like hanging art."
The trend—particularly in Martis Camp—may come from Martis Camp's Family Barn communal building, or may be just a trend amongst homeowners that is self-perpetuating, says Julie Johnson Holland of JJH Interior Design.
"It's not exactly space saving—it still takes up a huge amount of space on the wall," Holland says. "But I get that it's decorative, it's an accessory."