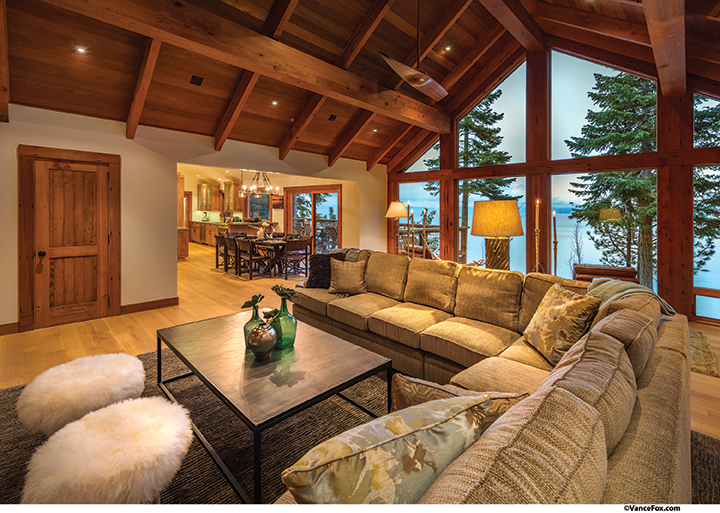 01 Mar

Play it Again
Reused materials shine in Rubicon Bay remodel
Rich and Catherine Boyle's Rubicon Bay vacation home is built on memories.
Catherine spent summers in Rubicon as a child and her parents bought a cabin in the area when she was in high school. It's where she and her husband, Rich, who also grew up coming to Tahoe, wanted to bring their children.
In 2012, the Boyles, with their three children, purchased a home of their own in Rubicon Bay.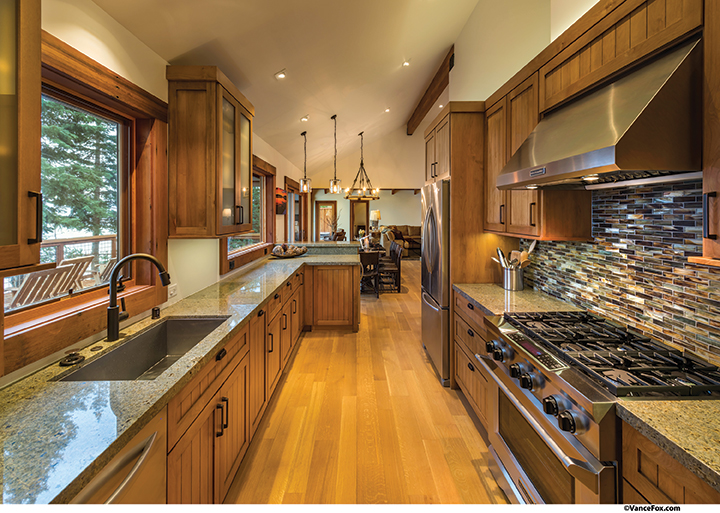 "We found that place and it was just so amazing—the location and beauty of it," Catherine says.The home sits above a small stretch of beach in the West Shore neighborhood, with views across Lake Tahoe to Cave Rock.
Catherine knew the old house would need an overhaul: Built as a summer cabin, it lacked the heating necessary for winter use and needed some updating from its mid-century look. She also knew she wanted to keep the home's modest footprint.
"The most important thing to us when we're up there is getting outdoors and enjoying it," Catherine says.
With that in mind, the Boyles hired Truckee builder Mark Tanner to redesign and rebuild the home.
One of the first things Tanner noticed was the exceptional material palette already present in the home—painted-over redwood siding and a two-by-six Douglas fir subfloor stood out—and both builder and client decided to try to reuse the wood.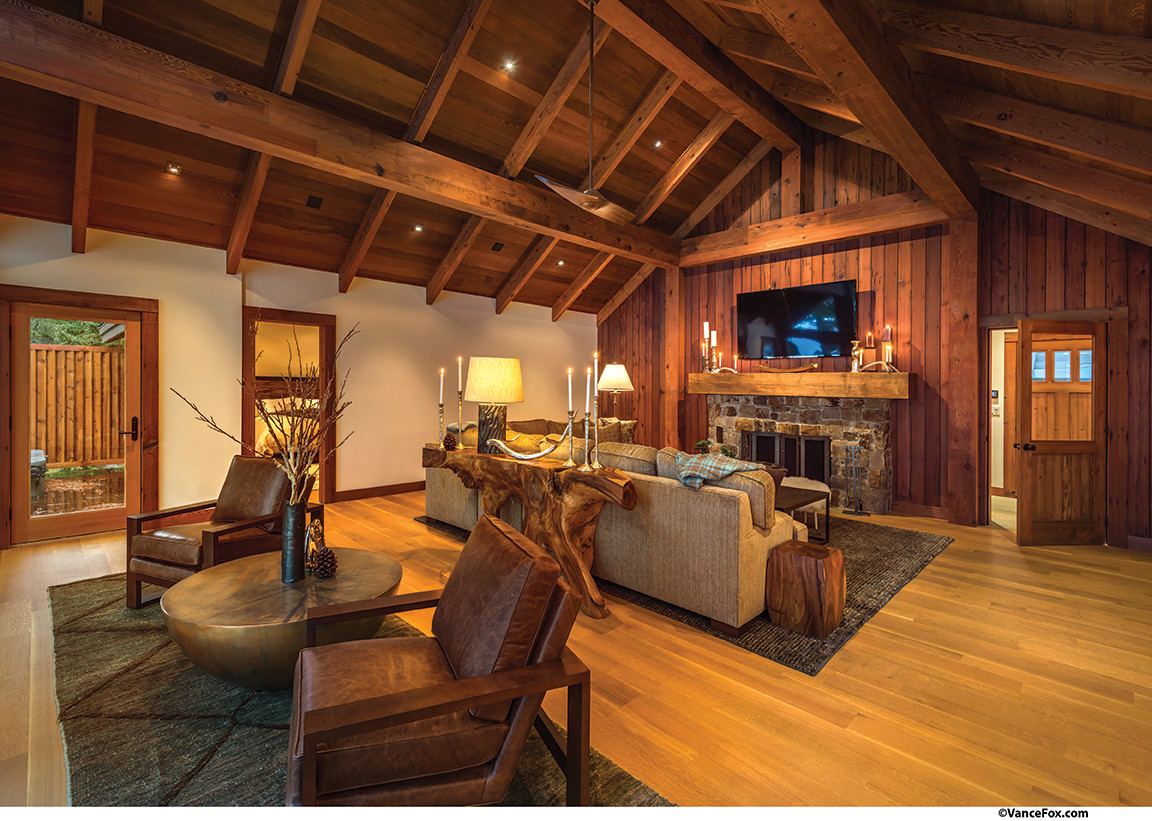 "They really like the idea of being able to reuse all the materials on-site," says Tanner, who also used rock from the property to create a new fireplace for the family. "We enjoyed the challenge of milling that wood and finding new applications for it."
Tanner's team salvaged the exterior redwood, planed and re-milled it for use on the interior baseboards and door and window trim packages. To create a large indoor sitting area, the great room's windows were pushed out over an old wrap-around deck. The redwood decking was re-milled and used as vertical paneling behind the great room fireplace—an upgrade the home needed as the wall was previously covered in out-of-place looking bricks, Catherine says.
"Mark was so flexible along the way—when we discovered the wood under the deck and on the side of the house, he went with it and incorporated it into the house," Catherine says. "It added to the result."
New thermally-infused ash decks were constructed off the kitchen and master bedroom to enjoy the property's spectacular views. Joanna Branzell, design coordinator at Mark Tanner Construction, and Catherine worked to fine-tune the interior finishes. Some furniture pieces came from Tahoe City's Alpine Home.
One of Catherine's favorite features of her house is how it sits on the surrounding landscape from her vantage point aboard a paddleboard on The Lake.
For a family whose focus is the sand and sun, what could be better?
Merit Award: Recycled Materials 
Building Design: Mark Tanner Construction
Builder: Mark Tanner Construction
Interior Design: Client and Joanna Branzell, Mark Tanner Construction
Square Feet: 2,100
Year Completed: 2013