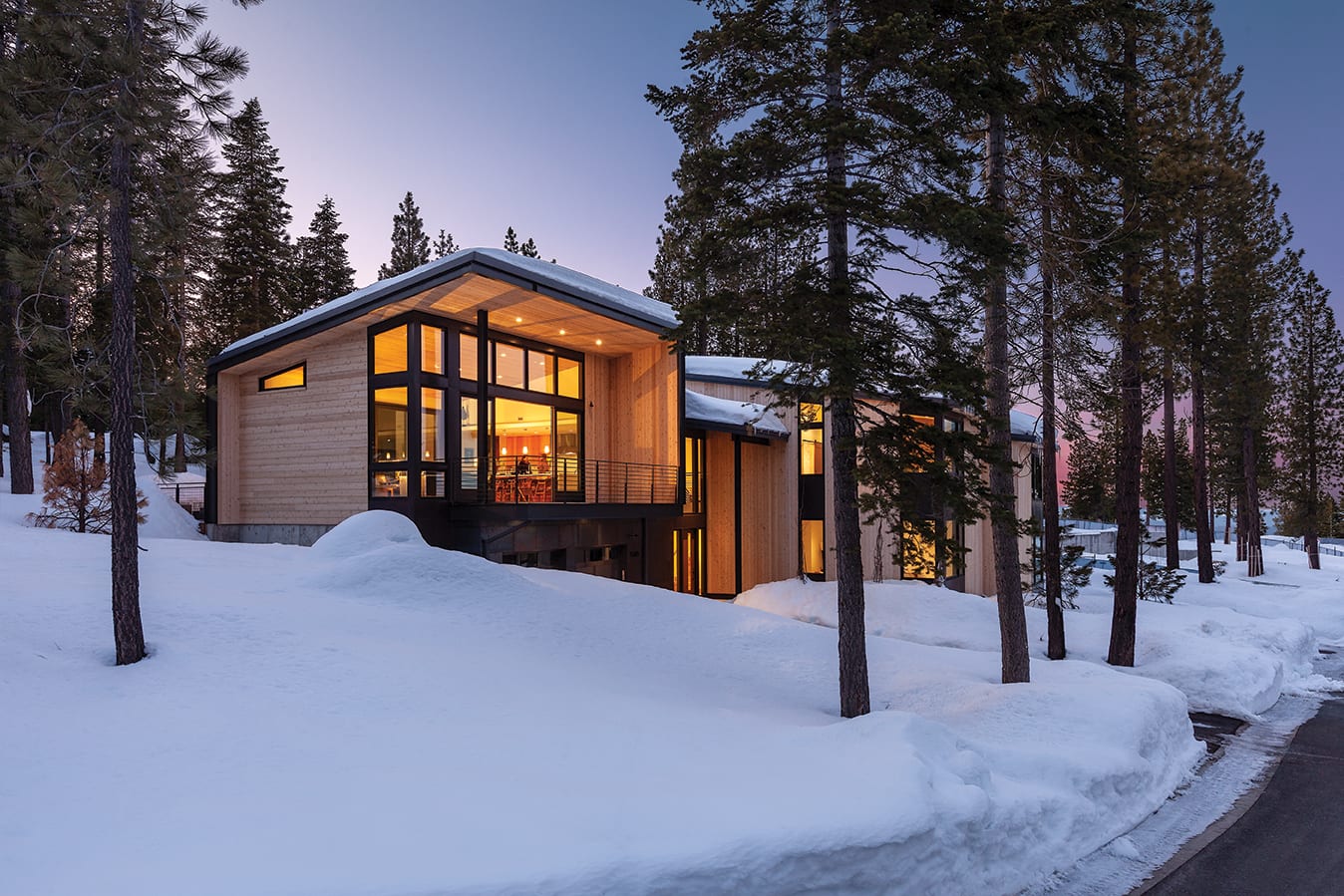 The Boulders Residences employ full-height walls of glass and large overhangs that maximize views while shielding residents from their neighbors
23 Feb

Modern Digs for Mountain Living

The ski-in, ski-out lifestyle never felt so chic.

Located in the Mountainside at Northstar community, the Boulders Residences feature all the sleek design elements of today's mountain modern architecture—but with the incredible convenience of snow removal, courtesy of Mountainside, and numerous chairlifts a snowball's throw away.

San Francisco–based BAR Architects designed the three- and four-bedroom dwellings to embrace a younger demographic of mountain-loving buyers, who prefer a more urban and contemporary style with select touches of traditional.

Set under simple shed roof forms, the Boulders Residences feature full-height walls of glass. Sliding glass doors open to exterior decks protected by large overhangs, allowing for expansive views to the Carson Range while also providing privacy from neighbors. Natural wood on walls and ceilings continues unbroken from interior to exterior, emphasizing the indoor-outdoor connection, while steel and concrete create a visual contrast to the wood and glass.

Open floor plans and bright, spacious interiors were designed to accommodate large groups of family and friends. Meanwhile, outdoor spaces of up to 1,600 square feet are cleverly laid out around the natural landscape, including many of the neighborhood's namesake granite boulders.

Environmental friendliness and sustainability were also paramount to the build, which was performed by SMC Construction out of Sparks. By minimizing the development footprint with compact, multi-story structures, and working with the natural context of the site, the project team saved on foundations while reducing the impact to the land. Additional sustainable features include natural ventilation, innovative mechanical systems, a high-performance envelope, day lighting and sun shading, and rainwater harvesting, among others.

Ownership at the Boulders Residences includes full access to all Mountainside amenities, including a yoga studio and Play Acre for the kids, as well as the stylish and cozy Tree House with its plush sofas, full bar, fitness room, swimming pool, hot tub, outdoor cooking stations and seating, and games.
merit Award:

Ski Retreat
Building Design: BAR Architects
Builder: SMC Construction
Interior Design: BAR Architects
Square Feet: 3,638–3,894
Year Complete: 2018