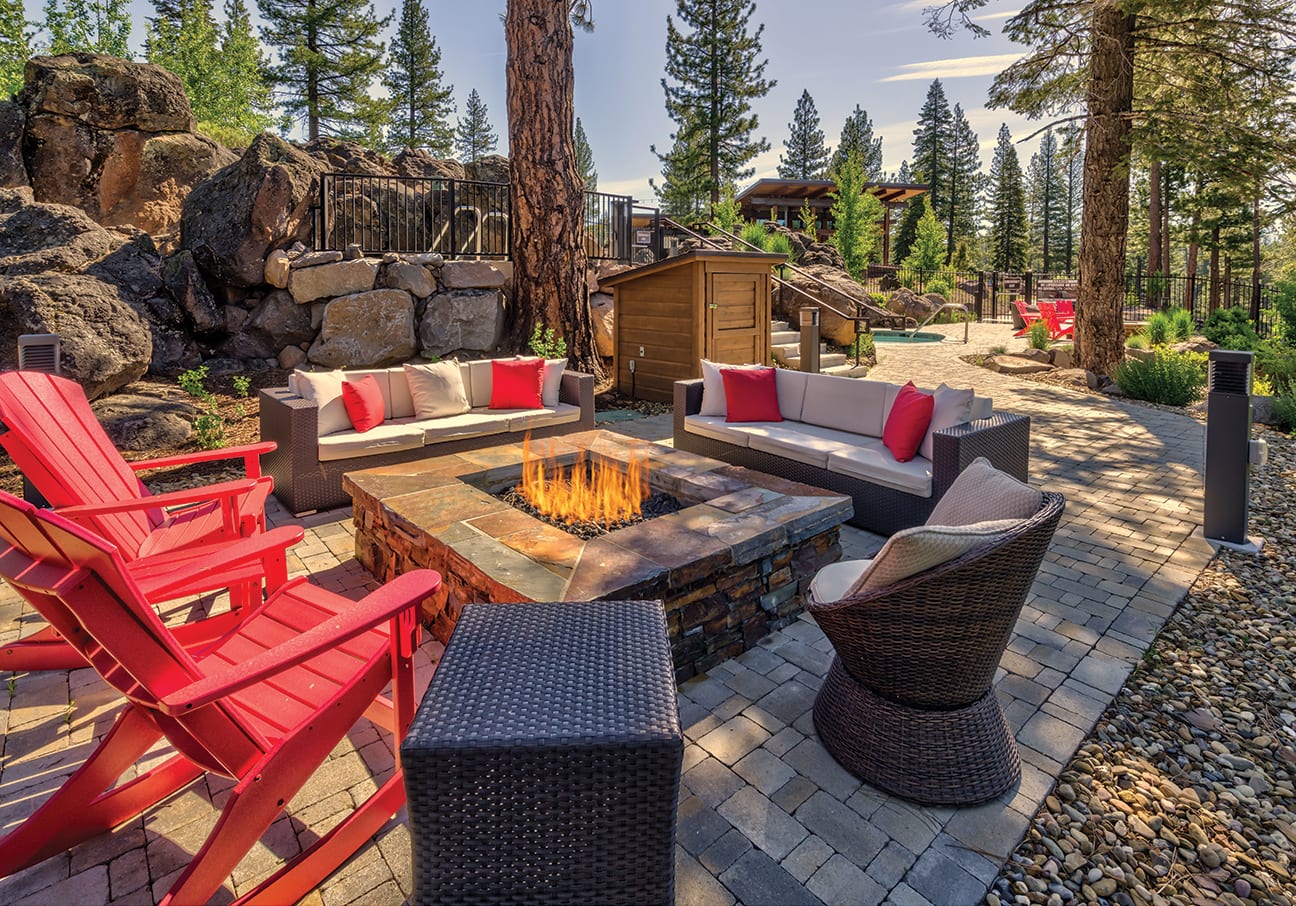 The spa complex at Schaffer's Mill features three sunken hot tubs and two fire pits nestled into the rocky site
23 Feb

Soaking in Serenity

When people think of MWA, Inc., they naturally think of spectacular mountain homes. But when the Truckee-based architecture firm was tasked with venturing outside its norm, designing a complex of spas tucked into a boulder-strewn hillside, the MWA team delivered an exceptional amenity that showcases its skill and diversity.

"As an architect who normally designs buildings and structures, it was a very Zen challenge," says MWA Principal Architect Kurt Reinkens, whose "Spa in the Rocks," as the project was dubbed, overlooks the Schaffer's Mill Golf Course.

Working with MWA's senior project manager, Michael "MJ" Johnson, and Peter Beaupre of Prosser Building & Development, Reinkens strategically placed three sunken hot tubs into a gently sloping hillside adjacent to the Schaffer's Mill Clubhouse, pool and The Sawyer restaurant. The spas are nestled among a cluster of granite boulders on two levels of terraces, with winding, ADA-accessible ramps leading to two separate entrances.

While the existing rock outcropping on the site created a design challenge, the MWA team cleverly worked the spas into the maze of boulders, effectively shielding users from the neighboring facilities.

The upper terrace houses two of the spas, including the most private of the three, which is flanked closely by large rocks. The lower terrace was leveled to make space for a third spa (the largest), along with two fire pits with seating.

Sizable pine trees rise from the complex and add to the natural feel, a result of the project team's effort to preserve as many trees and rocks as possible. Not to distract from the serenity of the spas, the mechanical equipment is discreetly located in a subterranean vault.

The spas are open year-round, treating residents and guests to a private and relaxing environment rain, snow or shine.
merit Award:


Outdoor Space
Design: MWA, Inc. Architecture-Engineering
Builder: Prosser Building & Development, Inc.
Year Complete: 2018