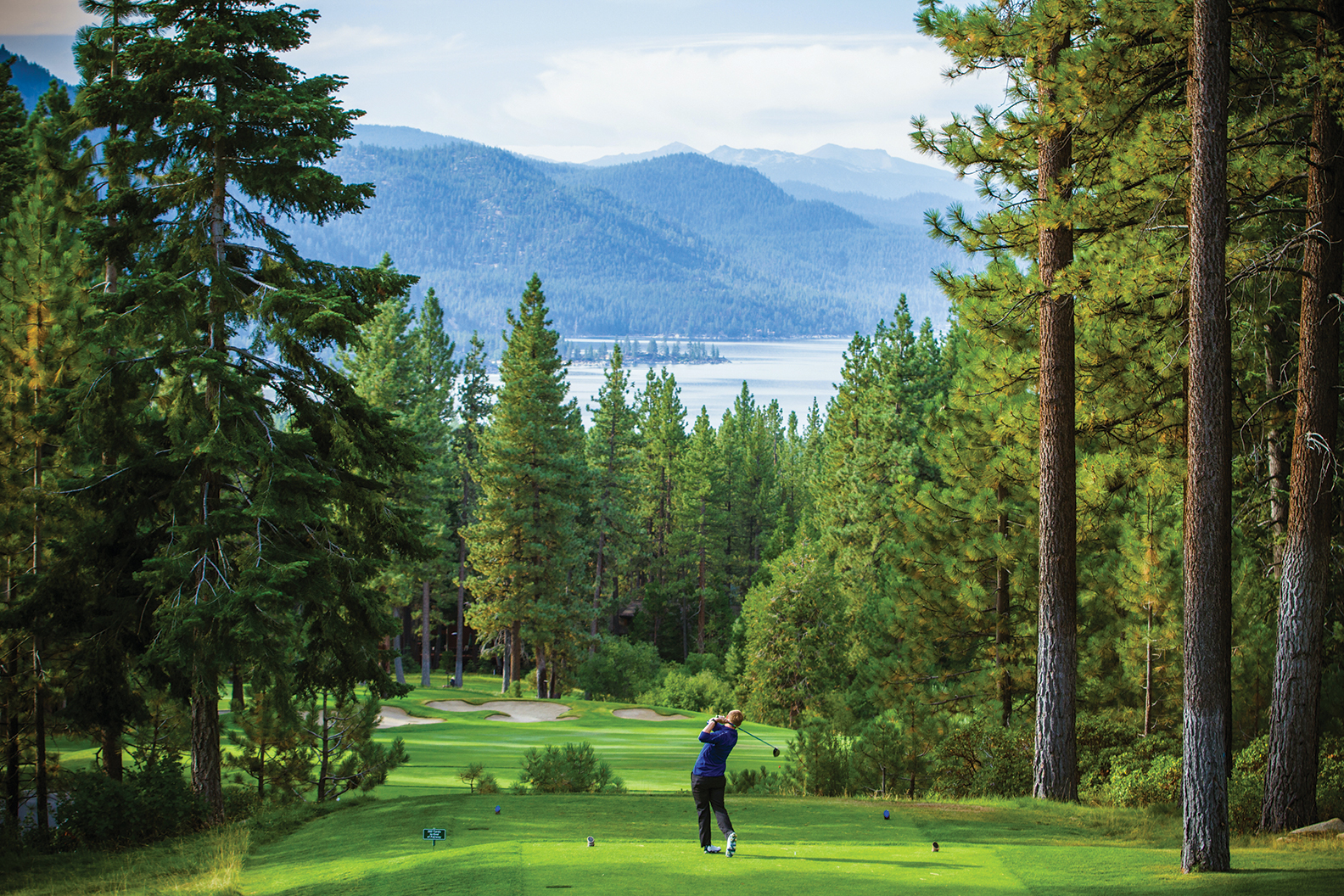 25 Jun

Golf Tips: Adjusting Your Game to Tahoe's Altitude

Golfing at high elevation can be fun—with some added distance—but can also create challenges for those who are not used to the difference.

For those who watch the PGA Tour on TV, the WGC-Mexico Championship tournament is held at nearly 10,000 feet in elevation. Pros must adjust yardage for each club in their bag to take into account the fact that golf balls travel farther at higher altitudes, due mostly to lower air density. Amateur golfers should be doing the same, depending on the elevation they are coming from and currently playing.   

At The Golf Courses at Incline Village, we get a lot of questions about how to adjust for the difference in elevation, since a significant number of our golfers come from the Bay Area or Sacramento Valley. We have creeks running throughout our golf courses, so carry distance is extremely important.

The typical answer is this: Expect to add 10 percent to your normal hitting distances with each club. That's great advice if you know your distances for each club. For those who aren't as comfortable with stock distances, I always tell golfers to be sure to hit at least a couple golf balls on the range before going out to play. A common misconception is that only the driver will go farther in higher elevations, but the clubs with more loft can see a significant increase as well.

When playing at elevation for the first time, make sure to give yourself plenty of time to acclimate to the environment. Loosen up on the driving range starting with the higher-lofted clubs, and then work up toward the driver. Pay attention to carry distances throughout your warmup. It's not just the elevation that will affect your distance: At Tahoe, a golf ball can travel much farther on a warm day than a cold spring or fall morning.

A common mistake that golfers playing at elevation often make is wanting to gain distance. Golfers sometimes think that swinging harder will gain them an even bigger distance advantage.

When you play at elevation, make sure you play your game. Enjoy the added distance, but don't try to overpower shots. You may find yourself on a hole where you would typically hit a 7 iron, but now you are able to hit an 8 or maybe even a 9 iron with the same swing you use at lower elevations.
---
Kyle Thornburg is the head golf professional at the Incline Village Championship Golf Course.