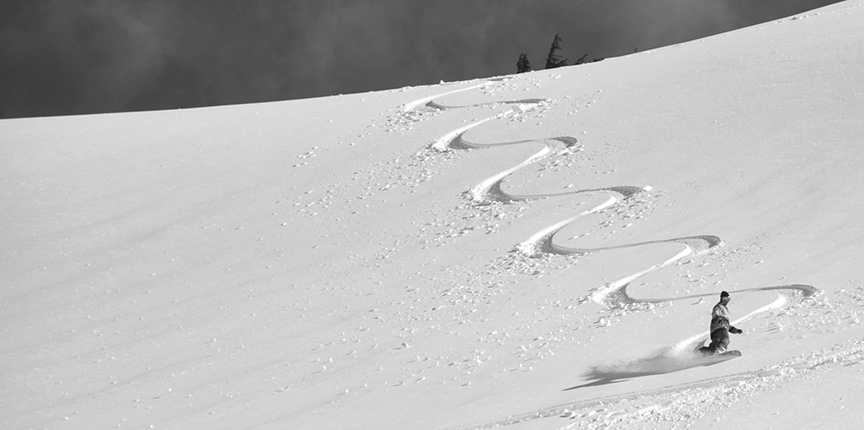 Rafal Bogowolski makes turns on the backside of Kirkwood, photo by Leila Major
27 Jan

Through The Lens: Range of Light

Tahoe's beauty is inextricably tied to its colors—the blues of lake and sky, the red of pine bark and the brilliant yellows and crimsons of aspens in the fall—but its beauty doesn't fade when you take color away. These photographers found the beauty that color sometimes distracts from—the glass-like surface of The Lake in winter, the puffs of snow spraying out from under a ski or board, the tiny imperfections in the snow's surface that makes it, well, perfect. Sometimes an adjustment in perspective is all you need to see a place in a whole new light.

Skiing Bear Scratch above Tahoe's East Shore, photo by Kenny Blum

Skiing Squaw Valley, off the Granite Chief chair, photo by Nina Porcelli Fenn

Julian Hanna on a powder day at Alpine Meadows, photo by Ryan Salm