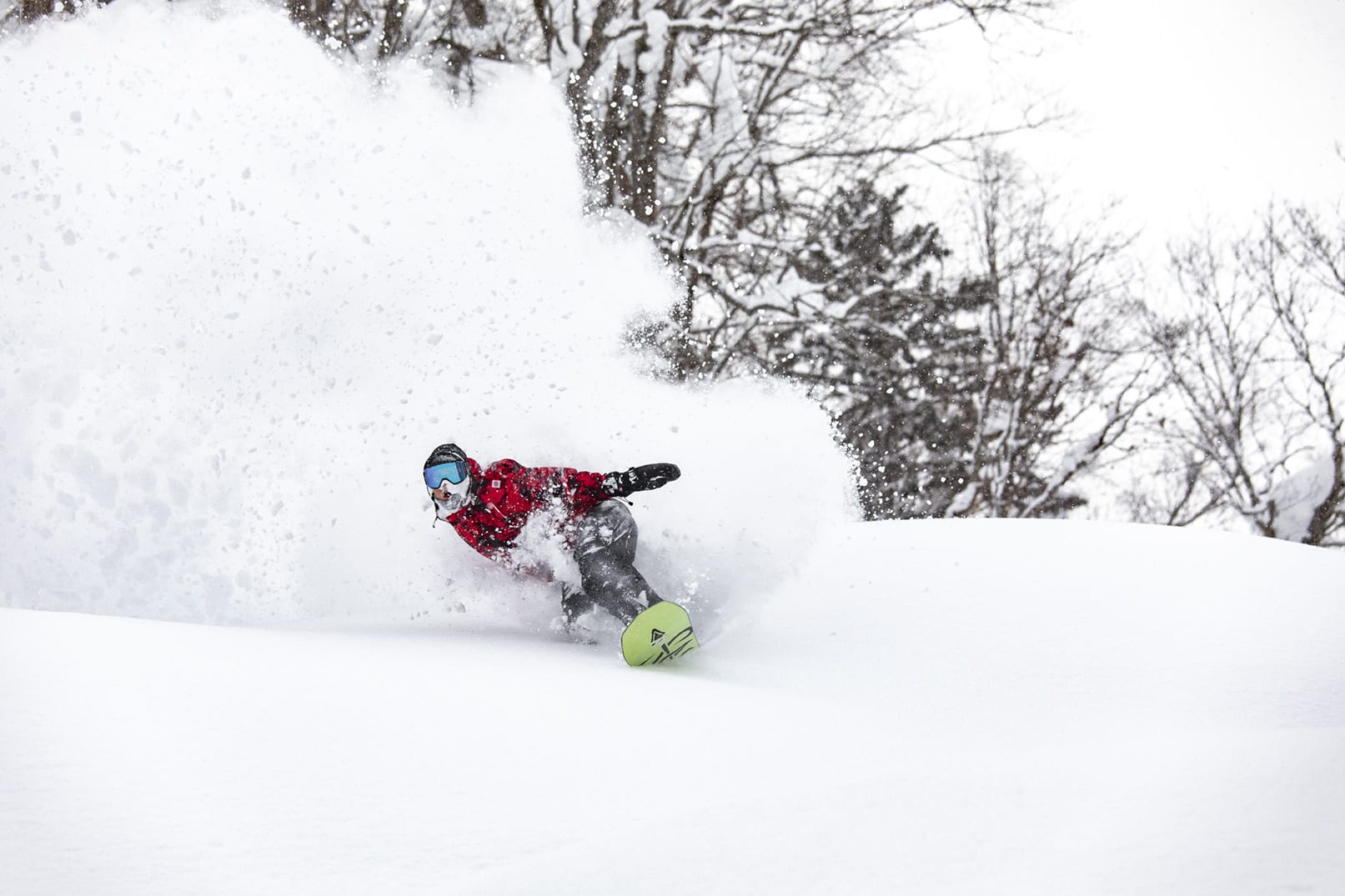 The Salomon Assassin in action, courtesy photo
27 Sep

TQ Market: Beer & Gear Guide

Come fall, when thoughts begin to drift toward sliding on snow, purchasing a new pair of skis or a snowboard is perhaps the surest way to shift the stoke level into high gear. But selecting the right planks for your ability is never an easy task. To help with this difficult decision, Tahoe Quarterly and Homewood Mountain Resort teamed up to provide an insider's peek at some of the best 2020 gear with our Beer & Gear Guide. The effort began in March, when Homewood gathered a handful of locals to answer an important question: Which new gear performed the best, and—a bonus—how well does it pair with a craft brew? It was a task that required getting in touch with one's inner ski bum, but luckily, we had just the team for the challenge.
MOMENT WILDCAT 108
$759
Pairs well with Belching Beaver Peanut Butter Stout

New for the 2019-20 season, Reno-based Moment Skis is offering a slimmed-down version of its Wildcat model. Like its fat, powder-inspired predecessor, the Wildcat 108 features traditional camber underfoot with rocker in the tip and tail. The ski is just 108 millimeters underfoot, making it an all-mountain shredder. Our reviewers describe the Wildcat as being best for a high-intermediate to advanced skier who wants to charge the whole mountain, saying they are stable in bumpy snow and fun to carve on groomers, but also require some attention to detail. Skiers who let their guard down might find the ski taking control.
Find at: Moment Skis
"By the time I got to test these skis, it was late afternoon spring chunder. They smashed through every chunky bit of Sierra spring snow and made me feel very in control and comfortable at higher speeds. This pairing (with the Peanut Butter Stout) was perfect because the smoothness of the beer contrasted to the radical ripping quality of the ski."   -Jen Callahan, Homewood Snowcat Adventures guide
COALITION SNOW RAFIKI

$799
Pairs well with Belching Beaver Soul Skater
The Rafiki makes its debut as the new powder ski in the Coalition Snow lineup. Our reviewers say the nimble and playful characteristics make it a contender as an all-mountain ski for those who prefer their planks on the fatter side. The Rafiki has traditional camber underfoot, early rise in the tip and a tapered tail, which helps the skier release the turn in deep snow. Reviewers describe these skis as playful, surfy and light, saying they perform well on groomers and in the trees but aren't as fun on icy crud, which is reasonable considering it was designed with deep powder in mind.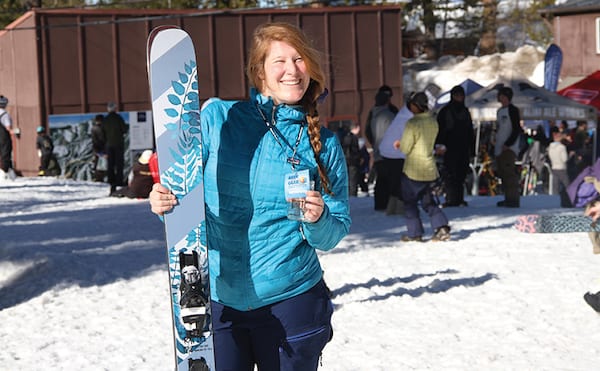 Find at: Coalition Snow
"Turning is fast and easy on the Rafiki, but the edges held up and I didn't feel like I was overpowering the ski. It was fun, flirty, and friendly—and so was Belching Beaver's Soul Skater. Together, they pair perfectly for spring and carefree, easygoing days."   -Jill Sanford, outdoor journalist
SALOMON ASSASSIN
$499.95
Pairs well with Sudwerk Kettle Sour
While the Assassin isn't new to Salomon's snowboard lineup, the board has undergone a few changes over the years—most notably, a switch from a true twin shape to a directional twin. What makes the Assassin different from many other snowboards on the market is the cork sidewalls, which is not only more environmentally friendly than traditional plastic sidewalls, but also absorbs the chatter and makes the ride damper. Reviewers describe this board as a flexy all-mountain carver. While the board is highly responsive and poppy, it doesn't hold an edge as well as stiffer boards.
Find at: Salomon
"I was surprised at how well it carved for a smaller, flexible board."   -Bryan Allegretto of Tahoe Open Snow
CAPITA WARP SPEED
$599

Pairs well with South of North Mosh Call IPA
The Capita Warp Speed is a stiff, hard-charging board that wants to carve all over the mountain, geared toward more advanced riders. Reviewers describe the board as responsive but not as playful as other boards in the test. However, if it's high-speed carves you seek, this is the board for you.
Find at: Capita Snowboards
"I can lay this board all the way over and it's super stable. The Mosh Call (a citrusy, refreshing IPA) is a snappy beer for a snappy board."   -Bryan Allegretto of Tahoe Open Snow
BURTON SKELETON KEY
$499
Pairs Well With Belching Beaver Soul Skater
The Burton Skeleton Key is an all-mountain board that is at home whether it's carving groomers or floating through deep pow. This directional board has camber underfoot and rocker in the tip and tail, allowing it to tackle any terrain in all conditions. Reviewers note that the board is maneuverable despite the wide waist, calling it a "do-it-all quiver killer."
Find at: Burton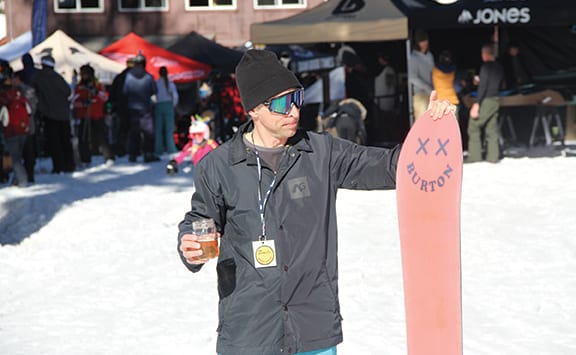 "The Skeleton Key is controllable when carving with a powerful, poppy tail. A do-it-all board pairs well with an easy-drinking beer, like the Soul Skater, a refreshing beer with a tangy grapefruit profile and a mild sour aftertaste."   -Solomon Arthur, retail store manager at Northstar