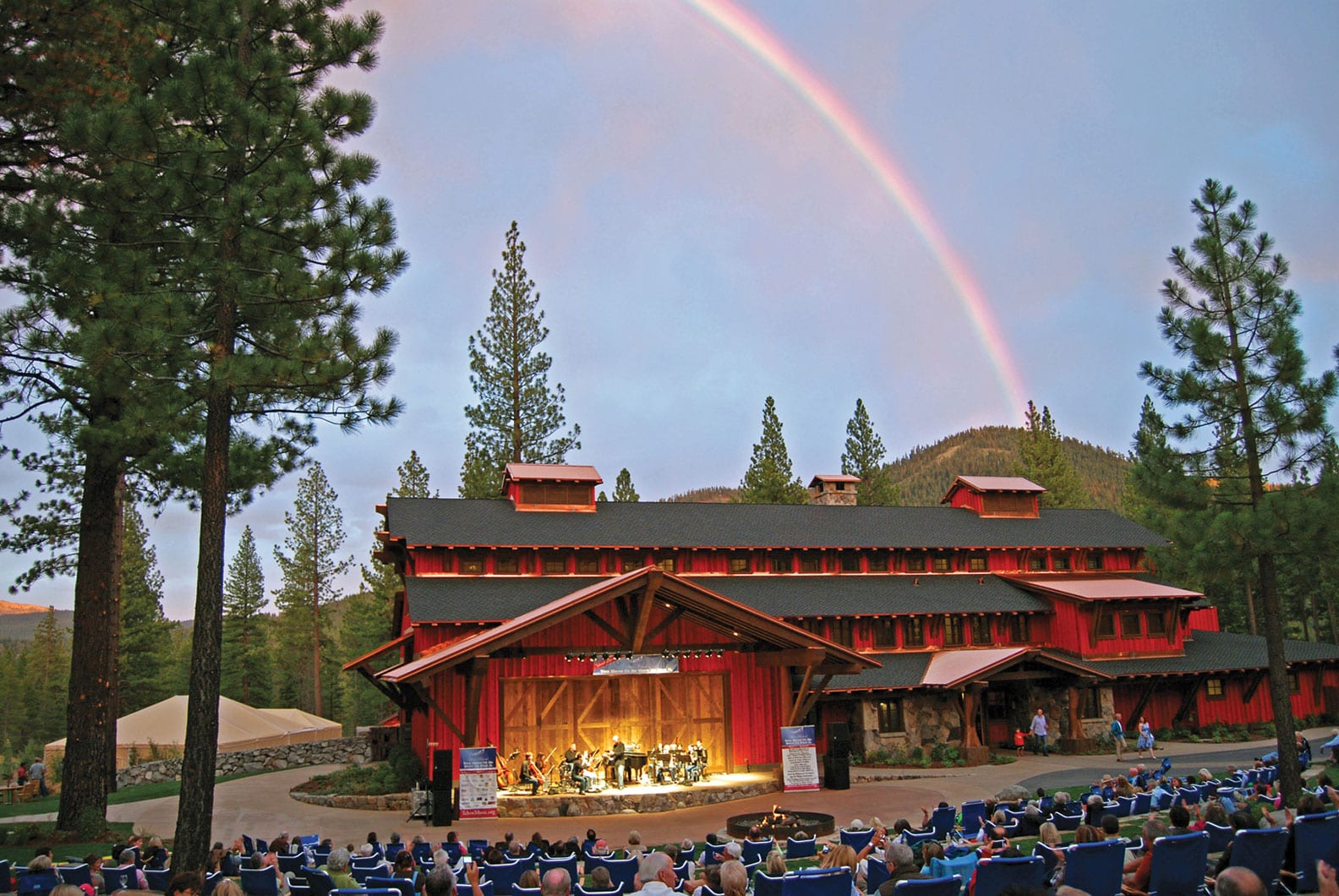 The 18,000-square-foot Family Barn with a bowling alley and 44-seat movie theater is among the many amenities at Martis Camp, photo by Martis Camp Realty
22 Jun

Martis Camp Achieves Sellout in Decade Span

When Martis Camp received the green light to begin residential construction in 2006, the ambitious project hit the ground running—straight through the country's worst economic downturn in over 70 years, and with barely a hitch. With momentum on its side, it emerged from the recession in full stride.

On May 1, just over a decade after commencing, the private golf and ski community in Truckee announced the sale of its 671st and final developer homesite.

"I don't think any of us really imagined that sort of success," says Keith Franke, who witnessed Martis Camp's early evolution firsthand as the project's development and design director.

"We were pretty lucky to make it through that, let alone have 30 or 40 or 50 homes under construction by the time we were well into the Great Recession. It was a pretty unusual time to be busy with development work and building homes."

Martis Camp's success story began with a simple strategy that was executed to perfection.

The developers, DMB/Highlands Group, sought to create the highest-end amenity package conceivable, with the goal of providing a four-season alpine wonderland that catered to active, affluent young families.

Martis Camp's 
Beach Shack is located 12 miles away in Tahoe Vista, photo by Martis Camp Realty
Working with 2,177 acres of prime, forested terrain at the foot of Northstar California Resort, Martis Camp offered prospective buyers direct ski access in the winter—with a high-speed quad and private lodge located within the community—and a Tom Fazio–designed golf course and 18-hole putting park in the summer and fall.
The amenities grew from there to include the 18,000-square-foot Family Barn with a bowling alley and 44-seat movie theater, a "Lost Library" nestled in the woods, a 26-mile trail network, casual and fine dining options, a fishing lake and, most recently, a beach shack located 12 miles away in Tahoe Vista.
"Martis Camp is unique because, unlike some communities of this scale, which really focus on one season, you have four seasons with the lift right into Northstar and then a great spring, summer and fall," says Brian Hull, president of Martis Camp Realty. "When people come here, they see the lifestyle and they love it."
Aside from the amenities, a low-density master plan allowed for liberal spacing, with estate homesites averaging over 1.5 acres in size, while a relaxed yet lofty set of architectural guidelines set a foundation of excellence that elevated the design standard for custom homes in the Tahoe area.
Franke, who previously assisted with the residential development at neighboring Lahontan Golf Club, says the goal at Martis Camp was to create a "fresh and innovative" approach to mountain architecture that stood in contrast to the more traditional designs prevalent in the Tahoe area.


Martis Camp architecture set a foundation of excellence that elevated the design standard for custom homes in the Tahoe area, photo by Vance Fox
"To raise the bar, we said, 'You don't have to build in any particular style so long as the net result is something that is a very high-quality design,'" Franke says. "We did not have any of the prescriptive [guidelines] that we had at Lahontan, and that helped people be a little bit more creative and stretch their imaginations and do things that were outside the box."
The result was a more diverse and site-responsive brand of architecture. Time-honored gables were ditched for flat, shed or curved roofs, the timber-heavy "cabin" look replaced with modern materials and open spaces. An emphasis on indoor-outdoor living means many houses include walls that fold or collapse away to decks with fire pits, kitchens and entertaining areas.
This freedom of design, combined with top-notch amenities and relatively close proximity to Bay Area wealth, helped Martis Camp not only stay afloat through the Great Recession (primarily 2008 and 2009), but to thrive during a time of economic uncertainty. In turn, that success helped buoy the Truckee–Tahoe economy while propelling the careers of many professionals in the industry.
"It was neat because a lot of really talented architects were able to build a body of work that is now sort of setting a standard in the western United States," Franke says, pointing to some of Martis Camp's more prolific designers such as SANDBOX Studio, Ryan Group Architects and Clare Walton, among others.
"Speaking for the development company," adds Hull, "we're proud to have completed the sales, but we're also really proud to see the positive impact on the local economy in terms of all the building and trades and whatnot."

Martis Camp's Tom Fazio–designed golf course, photo by Martis Camp Realty
While Martis Camp was selling 40 to 50 homesites a year during the recession, Hull says, sales of lots and homes jumped to 90 to 130 transactions annually in the years following. As of May 1, about 370 homes were completed and roughly 90 under construction.
Now, with the developer homesites sold out, the Martis Camp Realty team has shifted its focus to the community's resale market. The onsite brokerage produced 49 resale homes and 33 resale lots in 2016 as demand and value continue to rise: The average price of a Martis Camp home increased from $1,144 per square foot last year to $1,216 in 2017, with an average price tag exceeding $4.5 million.
"Typically, what drives price is scarcity, and as we continue there is less available homesite inventory. So I think from an overall pricing standpoint, we are going to see phenomenal demand for Martis Camp," Hull says.
"You have to look at a lot of different areas around the western United States to see real estate and communities that offer a unique and interesting lifestyle like Martis Camp. It really resonated well in the marketplace and continues to shine."