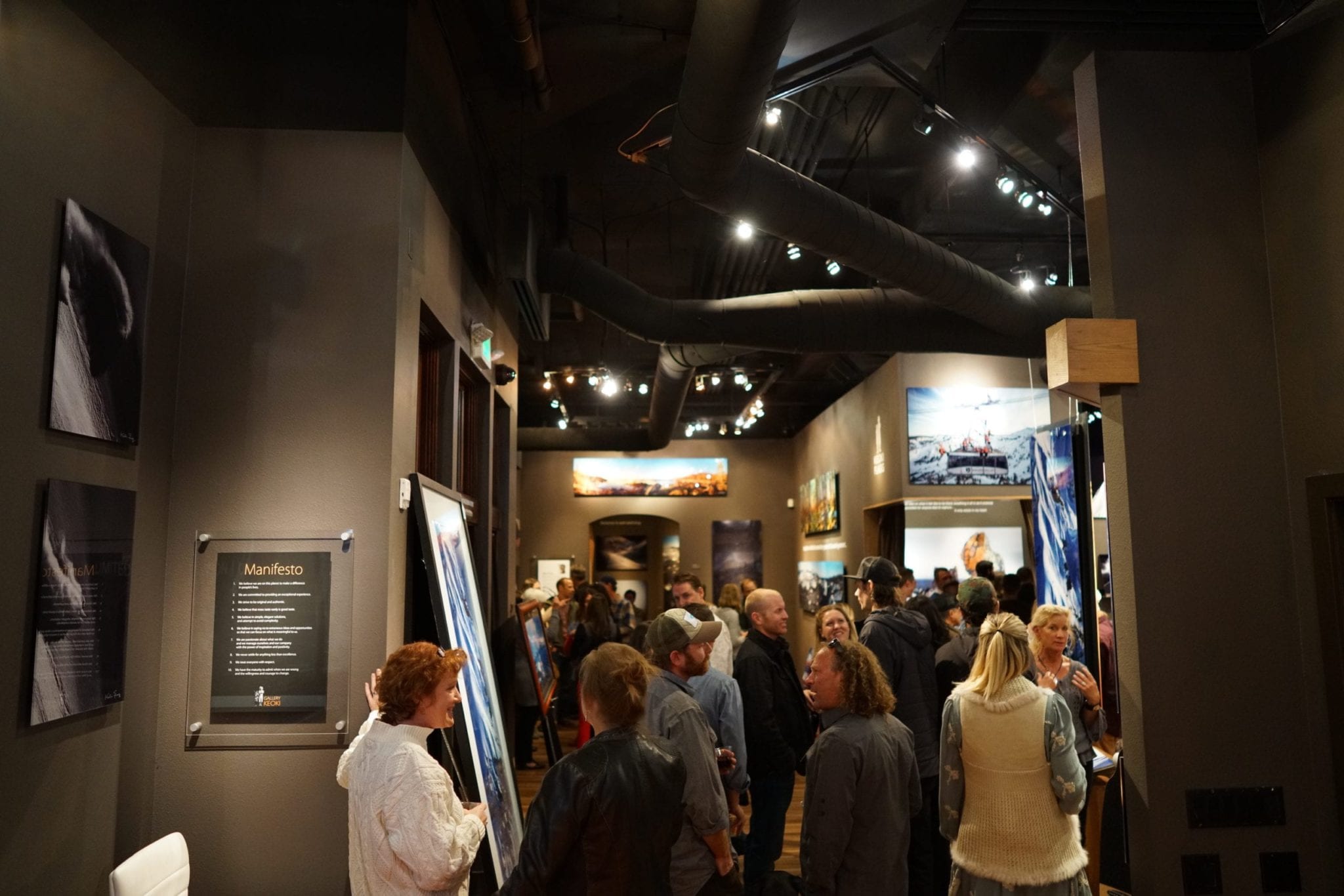 Ski & Ride party-goers mingle amid the stellar photography in Gallery Keoki, photo by Ben Merrill
30 Nov

Social Scene

Tahoe Quarterly's inaugural Social Scene spread includes photos from four events: TQ's Ski & Ride issue release party, Sample the Sierra 2017, Tahoe Fund's 7th Annual Founders Circle Dinner and the Truckee Chamber's Annual Awards Dinner at the Ritz-Carlton, Lake Tahoe.

Submit event photos to Clayton Humphries at clayton@tahoequarterly.com. Use the subject "TQ Social Scene."
---
TQ's Ski & Ride issue release party

Ski & Ride party host Keoki Flagg and TQ associate publisher Clayton Humphries, photo by Ben Merrill
Raffle winners Terra Breeden and Zach Bragdon with their Zeal Optics goggles and Julia Szendrei jewelry at TQ's issue release party, photo by Ben Merrill
Tahoe Longboard team riders Tony Moreno, Phil Sacks and Luke Zinn at TQ's Ski & Ride release party, photo by Ben Merrill
---

Tahoe Fund's 7th Annual Founders Circle Dinner
From left, Catherine Cortez Masto, Dick Blum, Brian Sandoval, Dianne Feinstein, Dean Heller, Kamala Harris, John Garamendi and Gavin Newsom at Tahoe Fund's 7th Annual Founders Circle Dinner, courtesy photo
Galen Gifford and Dan Haas at Tahoe Fund's 7th Annual Founders Circle Dinner, courtesy photo

Tahoe Fund Board Secretary Julie Motamedi Teel, courtesy photo

Event sponsor Tahoe Blue Vodka
---
Truckee Chamber's Annual Awards Dinner
Bruce Seigel and Marian Wilson dine at the Truckee Chamber's Annual Awards Dinner at the Ritz-Carlton, Lake Tahoe, photo by Rob Retting Photography
Pam Hobday and Lynn Saunders at the Truckee Chamber's Annual Awards Dinner, photo by Rob Retting Photography
---
Sample the Sierra 2017

Wine pour by Madrona Vineyards at Sample the Sierra 2017, photo by Pheonix Gruneich
Hors d'oeuvres at Sample the Sierra 2017, photo by Pheonix Gruneich
Hors d'oeuvres at Sample the Sierra 2017, photo by Pheonix Gruneich