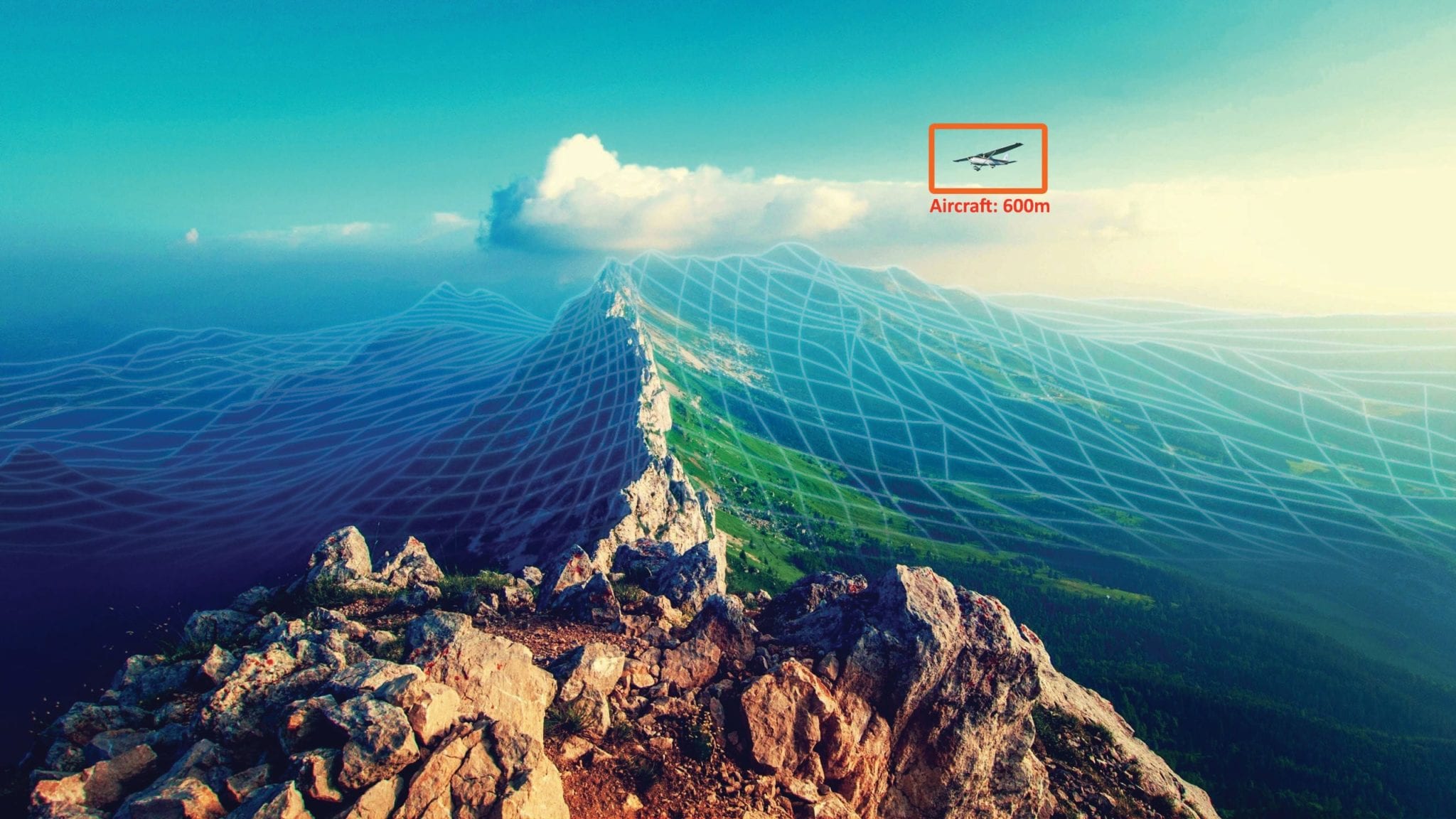 A representation of what the Iris system sees behind the scenes, doing 3-D reconstruction and dynamic object tracking of aircraft
02 Dec

Iris Automation Aims to Keep Airspace Safe
Company uses 3-D software to enable drones to fly beyond operators' line of sight
Alexander Harmsen's eyes are on the sky where he sees endless opportunities for making airspace safer for commercial drones.
"Lots of industries are going to need this," Harmsen says of collision avoidance software that his company, Iris Automation Inc., with a home office in San Francisco and another office in Reno, hopes eventually will be in all unmanned aviation vehicles.
In the same breath, Harmsen rattles off those industries as a checklist of Iris' potential clients: package delivery, agriculture, first response, forest management, railroad inspection, surveying, construction and transportation, and especially future endeavors such as air taxis.
Harmsen calls his software a "sense-and-avoid" system that works in 3-D to create a safe environment for drones flying beyond their ground-based operators' eyesight.
"The biggest problem now is commercial drones are limited to flying within line of sight," he says. "The FAA (Federal Aviation Administration) says the only way we'll let you fly beyond line of sight is with sense-and-avoid systems.
"Sense-and-avoid is the holy grail of the drone industry," Harmsen adds of what Iris' website estimates could be a $2 billion industry.

Manned and unmanned aircraft ready on the runway for a day of flight testing with the Iris Automation system
Things moved fast in 2018 for Iris Automation.
Last spring, the company won Startup of the Year at the nonprofit Association for Unmanned Vehicle Systems International's conference in Denver and was selected for the White House Unmanned Aircraft Systems Integration Pilot Program.
Harmsen cites $10 million raised so far from the investment community, including $8 million in 2018 from Bessemer Venture Partners, a Redwood City, California, venture capital firm.
It has all helped to build a growing staff, 25 as of October, in San Francisco and especially Reno, where he foresees big things ahead as the company seeks regulatory approval of its software.
"We're doing a lot of testing and flights to prove our system is safe," he says. "That's where we are now. We're in a couple of national pilot programs. I'm hoping we're two to four months away from a thumbs-up from the FAA."

Rebecca McCoy and Cheryl Contreras operate an Iris-mounted system during preliminary flight checks
Iris Automation's origins are rooted in Vancouver, British Columbia, where Harmsen, a Canada native, founded the company along with Chief Technology Officer James Howard, noted for his work in robotics in Canada.
Harmsen brings with him an extensive background in aerospace, working at times for Airbus in Germany and NASA at its labs in Los Angeles where he helped on autonomous systems such as the Mars Rover.
With their mission to put software-based "eyes" in drones, the name "Iris"—the colored part in the human eye—was a natural fit for their business, Harmsen says.
He and Howard moved their fledgling enterprise to the San Francisco Bay Area in 2016, participating in the Y Combinator accelerator program in the Silicon Valley before setting up headquarters in San Francisco's financial district.
As demand for testing its software meant flying nearly every day, it became apparent to Harmsen that the company needed a more diverse climate offering all kinds of weather for operating drones in real-world conditions.
Reno-Tahoe fit the bill.
"Reno's perfect," Harmsen says of the region's dynamic weather conditions. "It's close to the desert, the mountains, lakes. The weather changes all the time. That's good for us. It's a very diverse climate."

The Iris flight team after a day of flying outside of Reno
Harmsen opened Iris' second office inside University of Nevada, Reno's Innevation Center, a collaborative workspace venue on Sinclair Street just south of downtown. Iris and its 10 Reno employees now take up the majority of the entire third floor.
The region offered Iris another asset, too: a workforce.
"We realize there's a good spot there for recruiting engineers. We hire both in San Francisco and Reno," he says. "But the pool of engineers is still not nearly as deep in Reno as San Francisco."
The operations split 225 miles apart have pluses as well as pitfalls.
"Having 25 employees split into two offices affects work culture. There's no rubbing shoulders," Harmsen says. "That sometimes makes it hard."
In addition, he cites lingering perceptions of Reno, despite its growing reputation as a diverse economy that is no longer so dependent on its casino gaming and cowboy heritage.
"There's still a negative perception of Reno by people who have never been there," Harmsen says. "They say, 'Isn't it just a dirty Vegas?' But we've started talking up Reno and Tahoe a lot more."
And, he adds, Reno-Tahoe's quality of life—the outdoors, relative lack of congestion and lower cost of living compared with the Bay Area—hasn't gone unnoticed by Iris employees.
"When we talk to the team in Reno, they always talk about going skiing, or going paddleboarding, or they just came in from a big hike in the mountains," he says. "They're always talking about the outdoors. And rock climbing is big with our staff.
"Some of our people like the hustle and bustle of the big city. Others want the mountains, the smaller city. We're finding people want to get out of San Francisco for something cheaper. They want to move to Reno. That's an exciting thing.
"The proximity makes a lot of difference. I can go back and forth every day easily."
But it's Reno-Tahoe, he believes, that is big on Iris' horizon.
"We see the future in Reno. We're hiring more there. At the Innevation Center, we started at half of a floor and in a month, we took over the entire floor," he says. "At the end of 2019, we could have 20 to 25 people in Reno, so we'll definitely be looking for a new space after that."

The Iris Automation system and camera mounted on a DJI M600, ready for takeoff