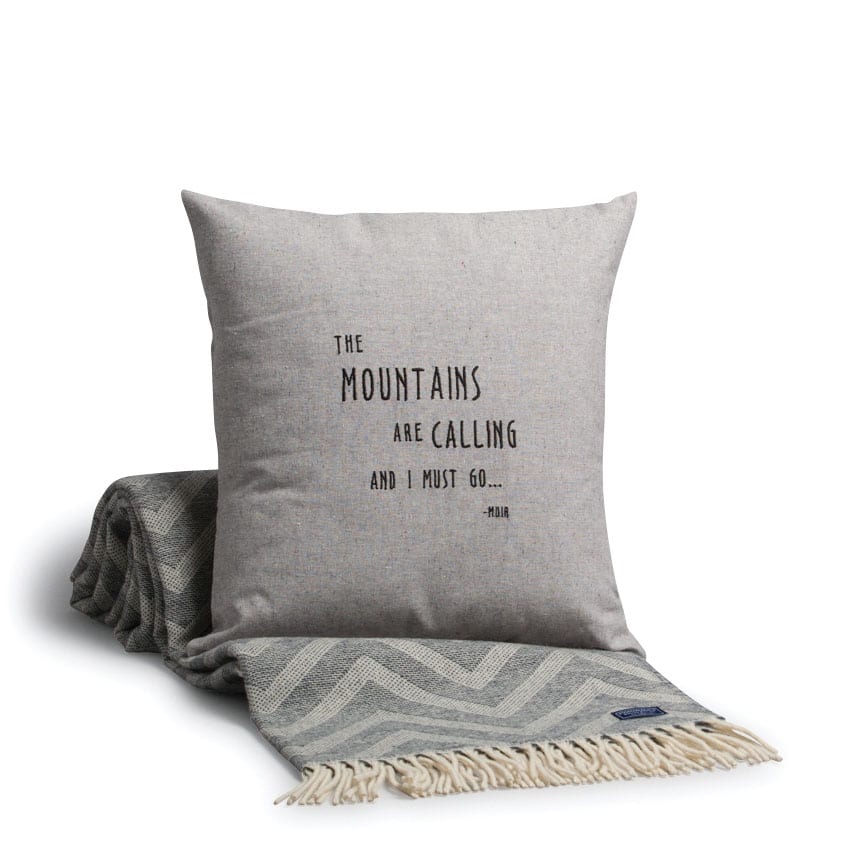 04 Apr

TQ Market: Elevate Your Mountain Décor

It's easy to get lost in aisles of pine log furniture and bear paraphernalia here in Tahoe. But when it comes to your home, an eclectic and personal mix of décor can speak volumes. We've collected a mix of modern, trendy and classic items from around The Lake.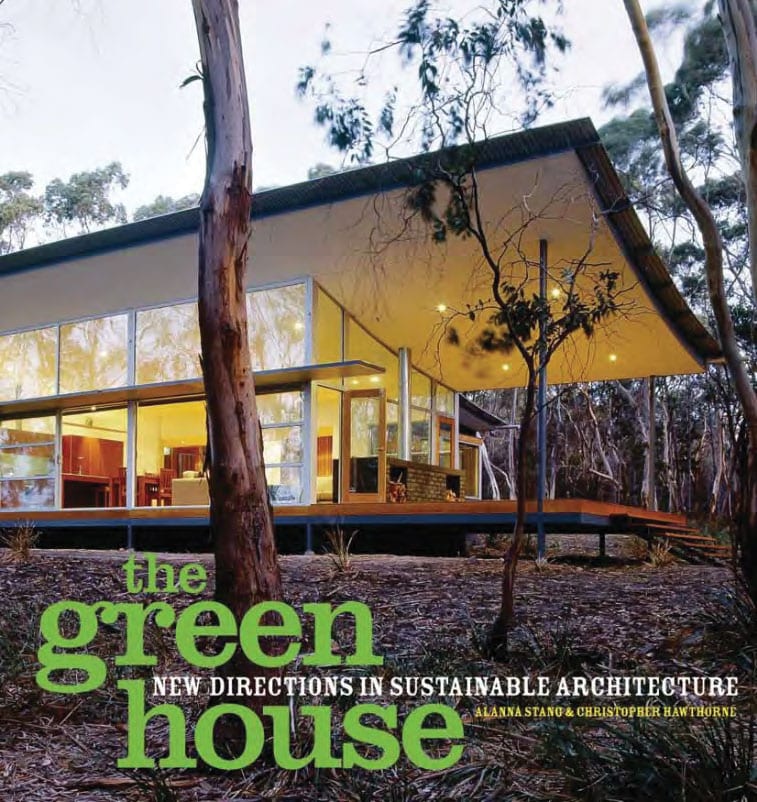 The Green House: New Directions in Sustainable Architecture, by Alanna Stang and Christopher Hawthorne
$24.95 
An evolution is underway in the Tahoe home: Incorporating sustainable and green features into the floor plan—and even the walls—is gaining steam. This collection of innovative green architecture from 22 countries around the world could inspire your next renovation project or dream home, and will certainly look great on your coffee table.   
Find At: High Camp Home
10191 Donner Pass Road, Truckee
www.highcamphome.com

VINTAGE ALUMINUM PRINTS
Prices vary
Add Tahoe charm to your den or entryway with a vintage reproduction print from Cabin Fever. Signs are customizable and run the gamut from maps of The Lake to a "Skier's Guide to Etiquette."   
Find At: Cabin Fever
551 North Lake Boulevard,
Tahoe City
www.cabinfevertahoe.com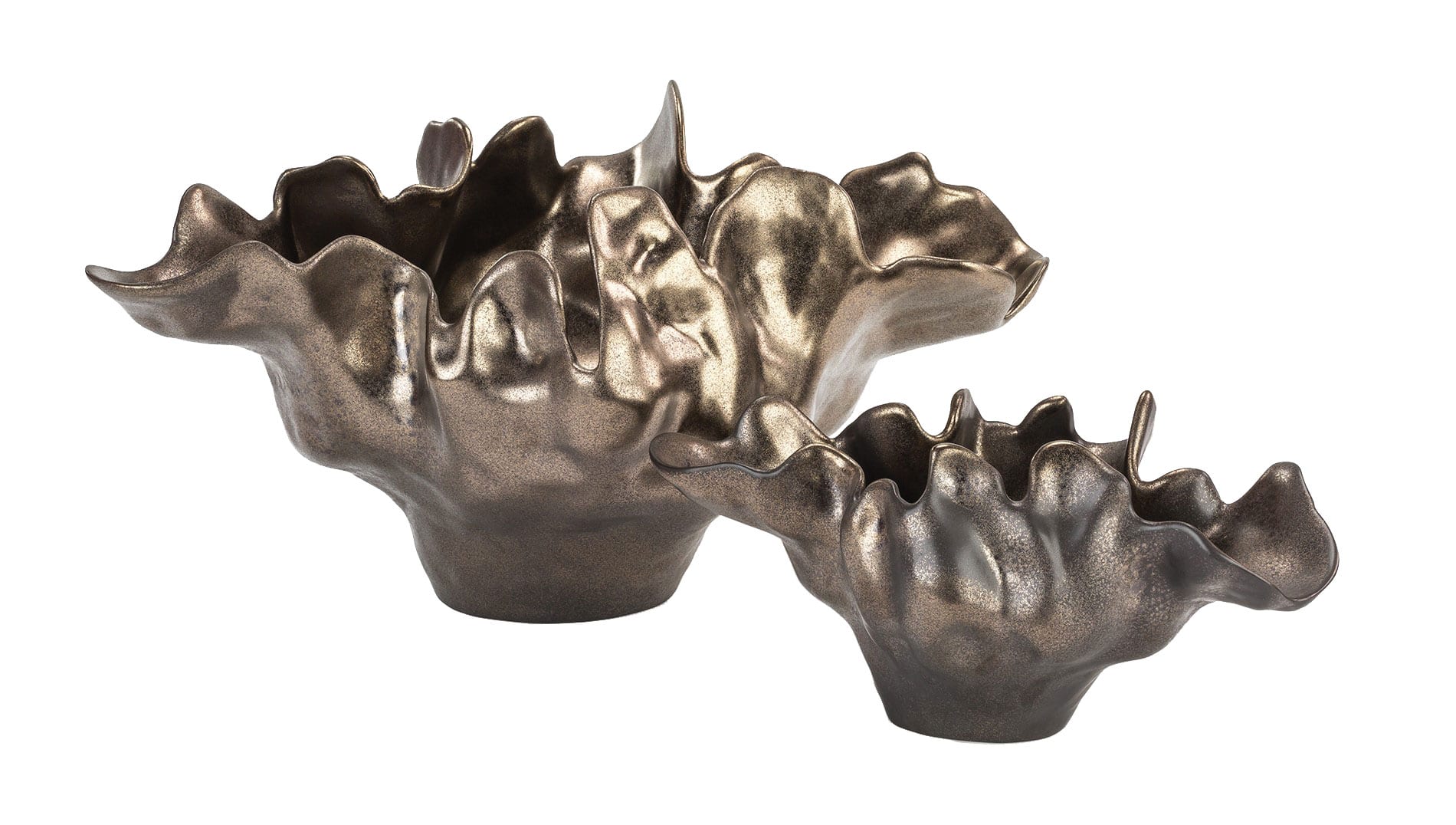 METEOR BOWL
$322
This functional sculpture was originally created by a Portuguese artist and gained popularity once a viable method was found to reproduce its remarkable craftsmanship. The bowl is a combination of several pieces that are cast, bound together and fired before receiving a reactive glaze and then fired a second time. Each bowl is handcrafted and embodies an organic, natural form, making an iconic centerpiece.   
Find at: www.wayfair.com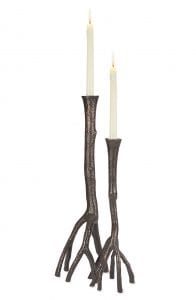 ENCHANTED FOREST CANDLEHOLDERS
$235
Add a little whimsy to your dining room with these aluminum-cast, twig-like candleholders. These pieces are available in a polished or oxidized finish and can be purchased at 16 or 20 inches in height.    
Find at: Alpine Home Furnishings
700 North Lake Boulevard, Tahoe City www.alpinehomefurnishings.com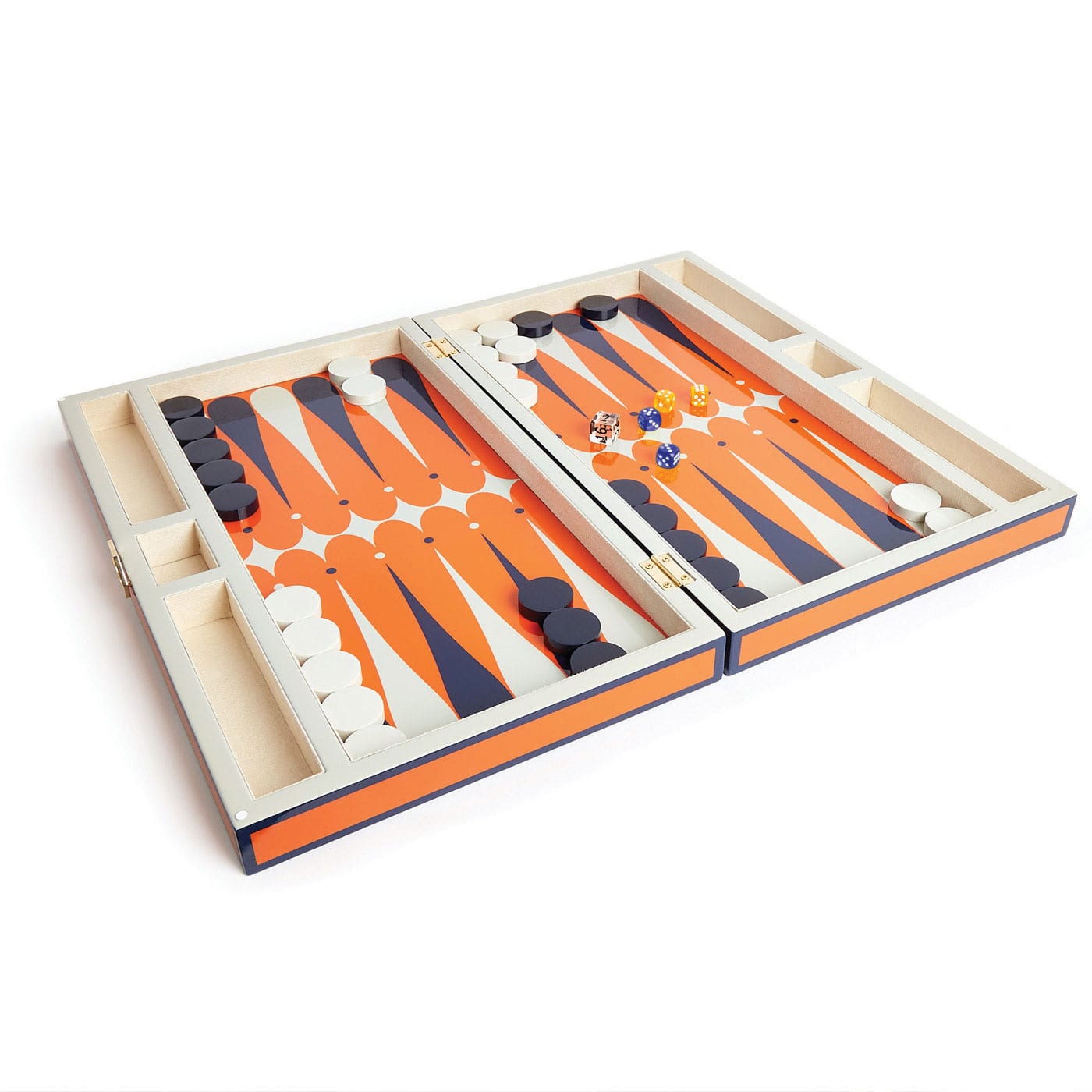 LACQUER BACKGAMMON SET
$395
You don't need to put this retro-style set away after a party. Enjoy a game or two with friends and display year-round to add some classic flair to your living room, or wherever you entertain. The set folds into a stylish lacquer box and comes in four colors, including a sophisticated emerald.   
Find At: www.jonathanadler.com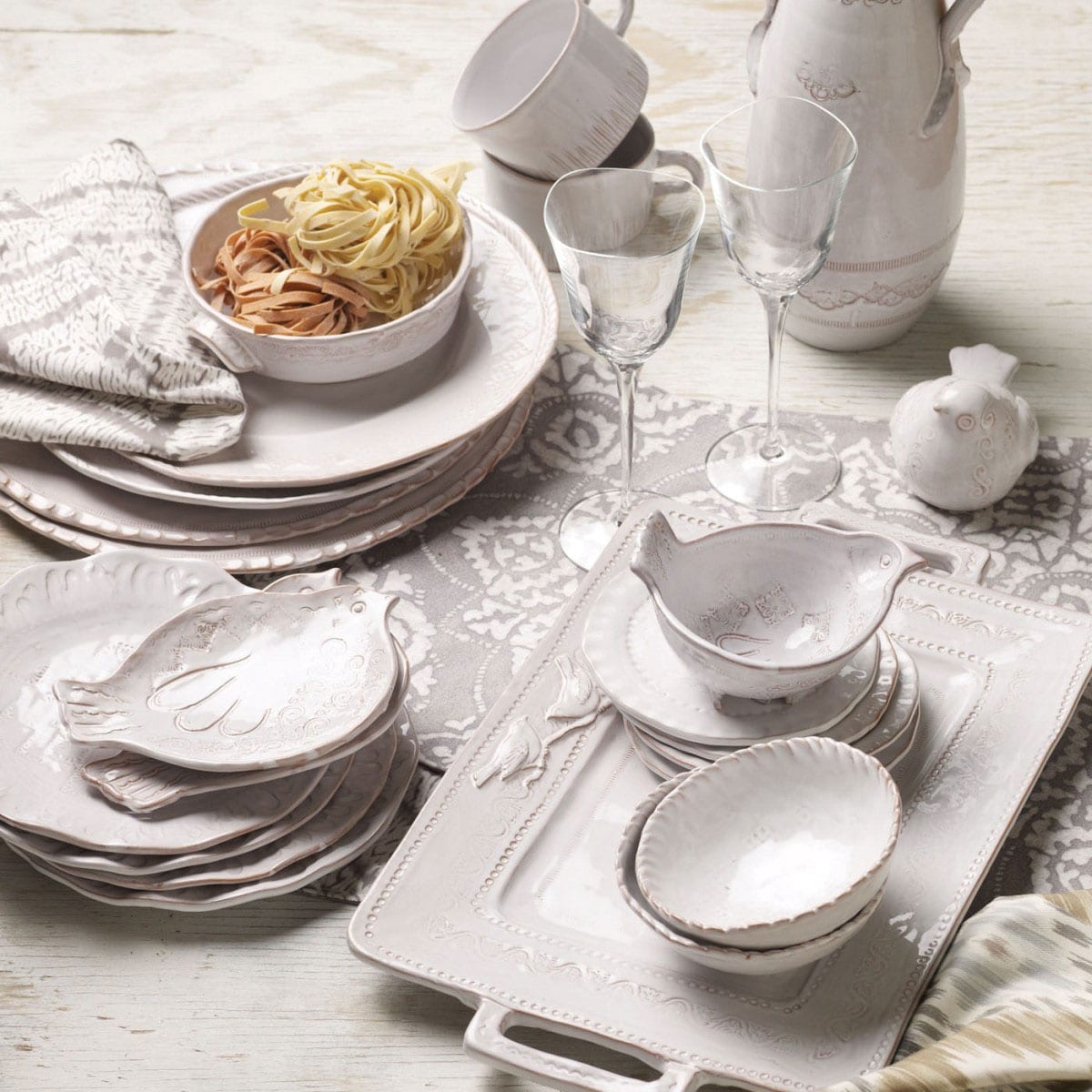 BELLEZZA WHITE DINNER COLLECTION
$38–$270
Crafted from earthenware clay indigenous to Italy, this collection of fine dinnerware uses thirteenth century Tuscan design techniques to craft a unique and organic aesthetic. A blend of ivory and silver relief, the imperfect details and subtle leaf and bird designs channel all four seasons of Tahoe's natural charm.    
Find At: Panache
930 Tahoe Boulevard #204,
Incline Village
www.tahoeboutique.com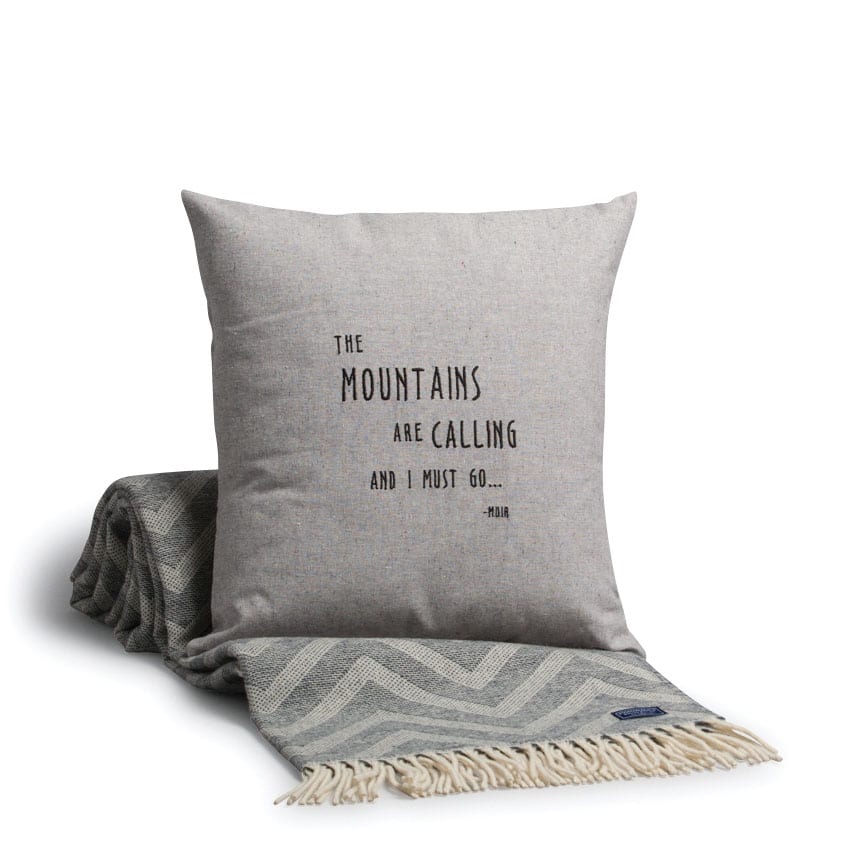 THE MOUNTAINS ARE CALLING PILLOW
$52
It's OK to admit why we're here. There's something about that unique blend of mountain air, the scent of pine and the wind rushing off The Lake that keeps visitors coming back, or locals tied down for decades. This hemp and organic cotton pillow quotes the naturalist John Muir, an original Sierra-phile. Display it in your living room with other throw pillows and blankets boasting neutral tones or simple patterns.   
Find At: Bespoke
10130 Donner Pass Road, Truckee
www.bespoketruckee.com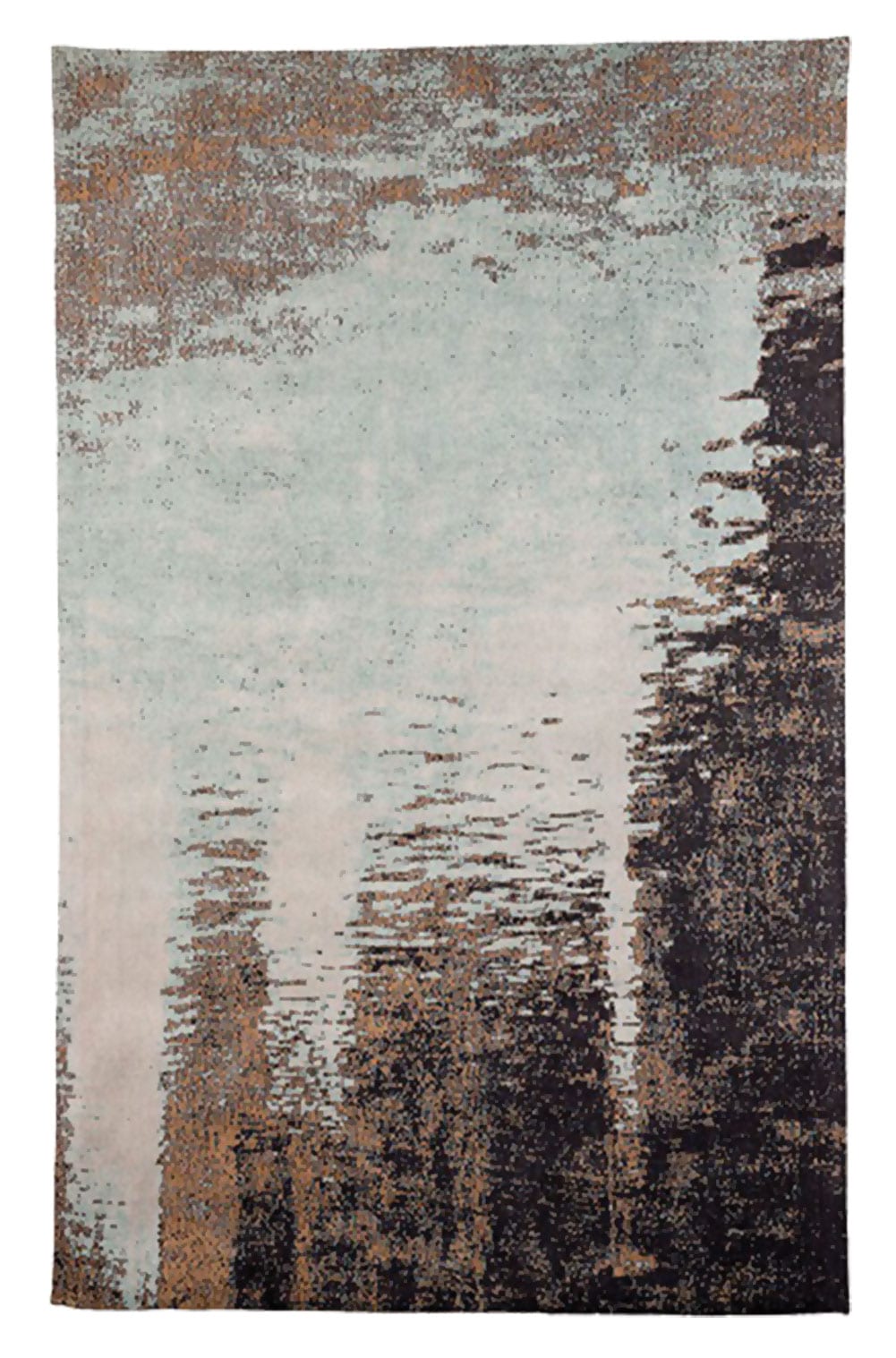 LUCERNE RECYCLED COTTON RUG
$295–$1,200
Bring the outside in with this statement rug adorned by a landscape inspired by reflective pools of water. This serene design is hand-loomed with all-natural dyes and is made from recycled cotton materials. It's sure to keep cold toes warm during the lingering winter months.    
Find At: www.bambeco.com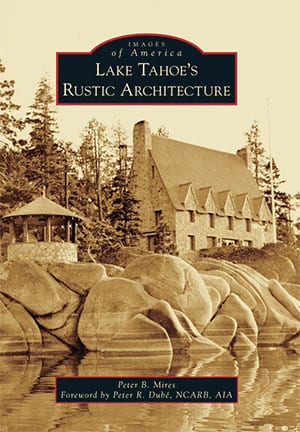 LAKE TAHOE'S RUSTIC ARCHITECTURE
$20.07
Warning: Open this book, and you may not be able to put it down. Written by historical geographer Peter Mires of Carson City, this well-researched and informative book traces the comprehensive history of Tahoe's predominantly rustic architecture, from its Native American roots to modern day. Anchored by its quality writing, readers will also enjoy the many historic photographs from the California and Nevada archives.   
Find At: www.amazon.com