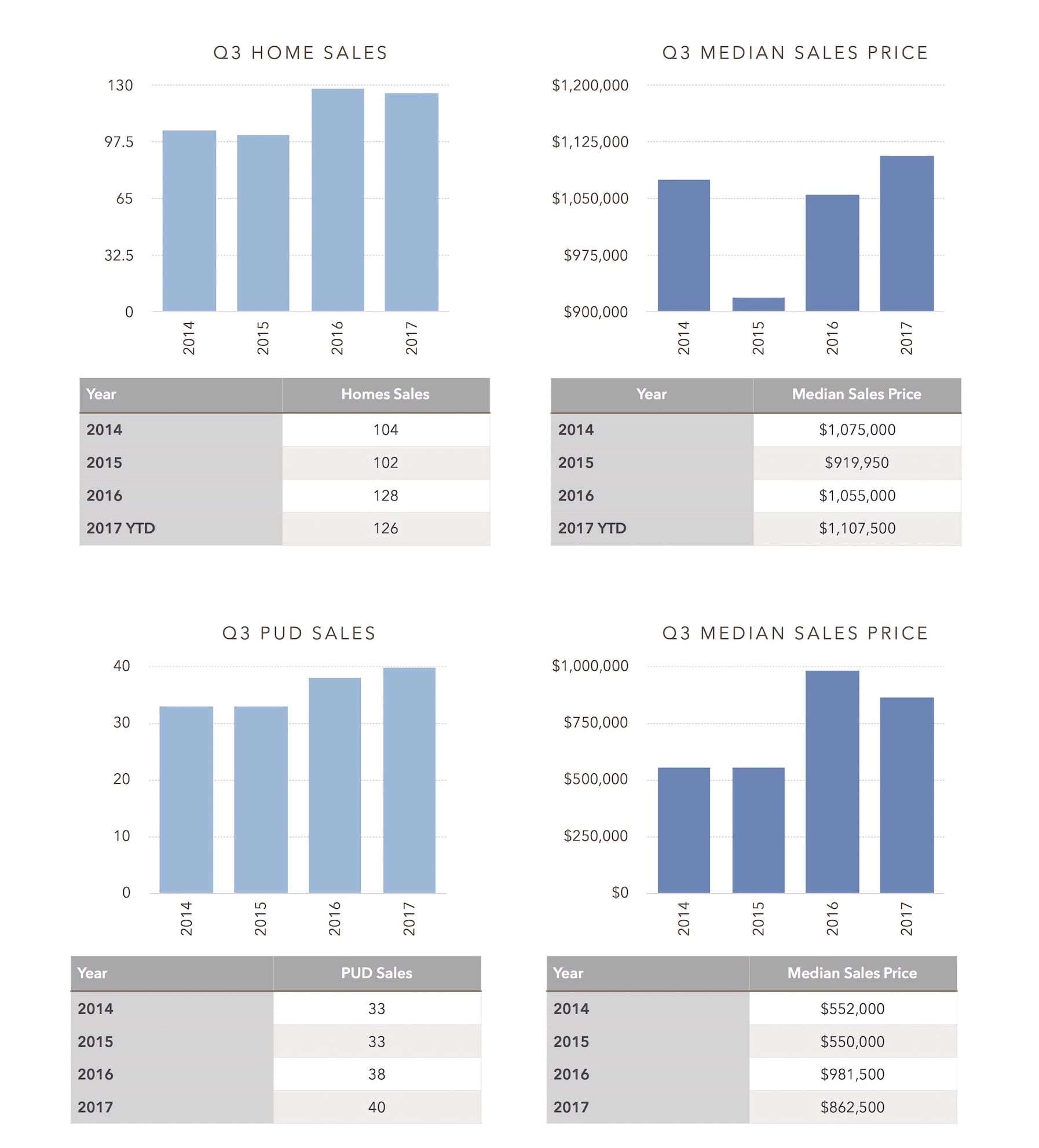 29 Sep

A Year of Firsts for Incline Village, Crystal Bay real estate
SPONSORED CONTENT
The year has already proven to be an unprecedented one for Incline Village and Crystal Bay real estate—and there is room to grow before 2017 comes to a close.
Most categories of real estate set new benchmarks for list price, sales price and number of properties sold in recent history. Several trends seem to be driving this upward momentum, not the least of which are buyers looking to escape high taxes in California and other states.
With the economy doing well, many are looking to invest in real estate, and the North Lake Tahoe area has been a major beneficiary of this renewed confidence in the market. So much so that Lakeshore Realty brokered the highest priced home in Incline Village history with the sale of "Old Forge Estate" at $31.1 million.
This sale earmarks another trend of high-end property sales in the area that is further bolstering an already incredible year.
To get a clearer picture of the real estate market in Incline Village and Crystal Bay, we have broken the sales data down into three major categories: single family homes, condominiums and planned unit developments (PUDs).
Single Family Homes
The market for single-family homes has enjoyed healthy growth with over 140 sales through the end of October this year.
If sales continue as expected, 2017 will see the most home sales in Incline Village and Crystal Bay in over a decade. This pace of sales has led to a nearly yearlong shortage of properties on the market. At the time of this writing, only 115 listings remain on the market as we head into the slower winter selling months.
With an already strong median price point of about $1.1 million, these factors have created one of the strongest seller's markets in recent history. Buyers are consistently having to either increase their budget for homes that meet their criteria, or change their criteria entirely. Some have even resorted to buying a home, tearing it down and building from scratch in order to suit their needs rather than settle for something less desirable.
This "raze and rebuild" trend is yet another sign that both home values and confidence in the market are at an all time high.
Condominiums
The market for condominiums in Incline Village and Crystal Bay remains on pace to match or exceed last year's benchmark with 160 sales through the end of October this year. Typically, sales would easily exceed last year's mark, but with the market-wide shortage of listings, supply has not been able to keep up with demand. With sales outpacing the inventory of new listings, sales prices are increasing as buyers compete for these units.
One of the major factors driving this sales trend is the increasing value of single-family homes.
Many buyers are being priced out of that segment and are instead turning to condominiums with a more obtainable median sales price of $465,000. This option becomes increasingly attractive to investors, as rent prices have shot up dramatically in recent years.
Complexes such as McCloud and Mountain Shadows are increasingly desirable with amenities and locations that appeal to short- and long-term renters. These complexes naturally have the highest number of sales so far this year and are setting the pace for a strong condominium market through the end of 2017.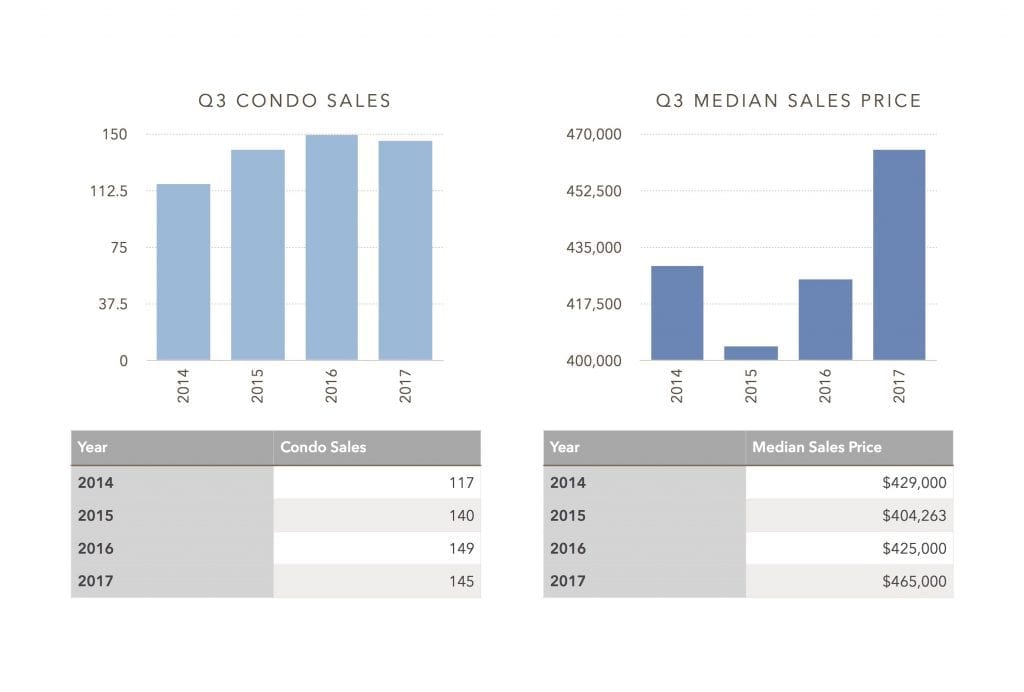 Planned Unit Developments
Planned Unit Developments (PUDs) are similar to single-family homes except that they carry an HOA fee that covers many shared amenities of that particular complex.
The homes in this category typically do not share a wall with another unit and enjoy the benefits of a condo with the added privacy and space of a home.
Although the median price point remains high for these units at $862,500, this actually marks a 9.6 percent decrease from last year. This decrease is likely due to the sluggish sales of Incline Creek Estates compared to previous years where these units drove substantial leaps in sales prices.
With 41 sales as of the end of October, PUDs will likely meet or exceed sales from the previous year. As the Incline Creek Estates project nears completion, PUD sales may flatten once these units sell, bringing the market for this category back to a normal growth rate for the foreseeable future.
---
For more detailed reports and current listings you can contact Lakeshore Realty at LakeshoreRealty.com.