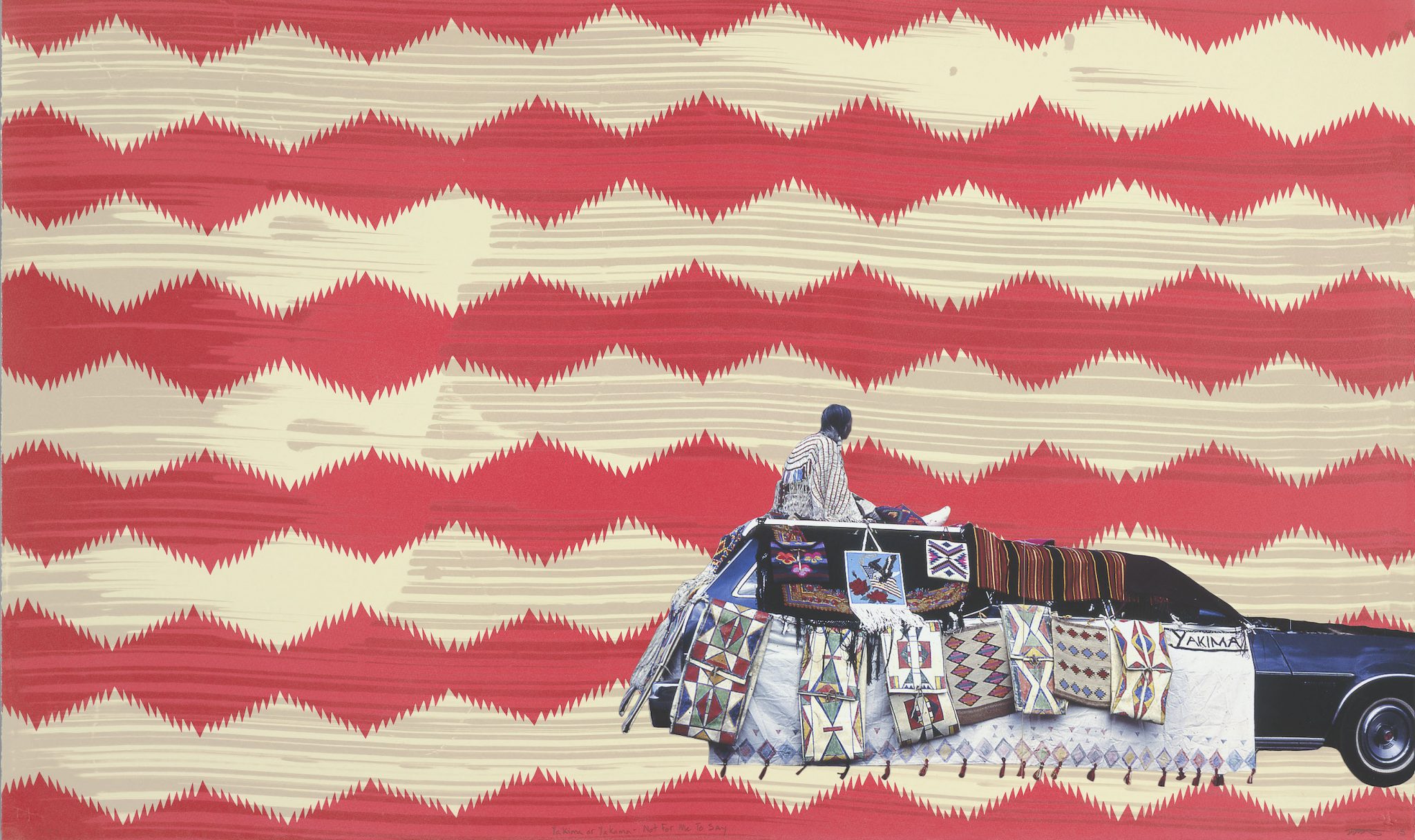 Wendy Red Star, Yakima or Yakama - Not For Me To Say, 2015, Lithograph with archival pigment ink photograph, Collection of Jordan D. Schnitzer. © Wendy Red Star.
25 Jun

Explore The World Stage at the Nevada Museum of Art

The voices of rising contemporary American artists converge with art world heavyweights for an exhibition at the Nevada Museum of Art in Reno. The World Stage: Contemporary Art from the Collections of Jordan. D Schnitzer and His Family Foundation showcases more than 90 works by 35 renowned American artists.

Artworks by the likes of Andy Warhol, Helen Frankenthaler, Robert Rauschenberg and others from the twentieth-century art canon ignite a conversation with some of today's up-and-coming global influencers, such as Wendy Red Star, Mickalene Thomas and Kehinde Wiley.

Organized by the Nevada Museum of Art, The World Stage is on view at the downtown Reno museum through February 7, 2021. Drawn from the collection of renowned collector Jordan Schnitzer, The World Stage includes works by some of the most important American artists from the past 50 years. Though unified by the country in which they live, these artists possess widely diverse backgrounds, worldviews and approaches to artmaking.

The exhibition features artworks in a variety of mediums, including painting, installation and mixed media, with a special focus on prints made in a wide range of techniques. The title of the exhibition, The World Stage, is borrowed from the name of a series of paintings by Kehinde Wiley, an artist best known for his presidential portrait of Barack Obama, which hangs in the National Portrait Gallery.

The World Stage also alludes to Schnitzer himself, who has had a global impact on the contemporary art community. Schnitzer, a native Oregonian, grew up surrounded by art. He collected his first piece when he was 14 years old, and since then his collection has grown to more than 14,000 objects. Schnitzer has made it a priority to make his collection available and accessible to everyone, including Northern Nevadans.

View The World Stage at the Nevada Museum of Art by purchasing advance admission tickets at nevadaart.org. The museum has updated its policies to ensure a memorable and safe visit, so plan ahead and learn everything you need to know before you visit. Complement your gallery experience by attending one of the museum's numerous virtual programs related to The World Stage and other exhibitions. From Virtual Art Conversations to Art Investigators, online Art Bites to Family Fun, Museum School classes and more, the Nevada Museum of Art has a variety of offerings designed to ignite your creative curiosity from anywhere.