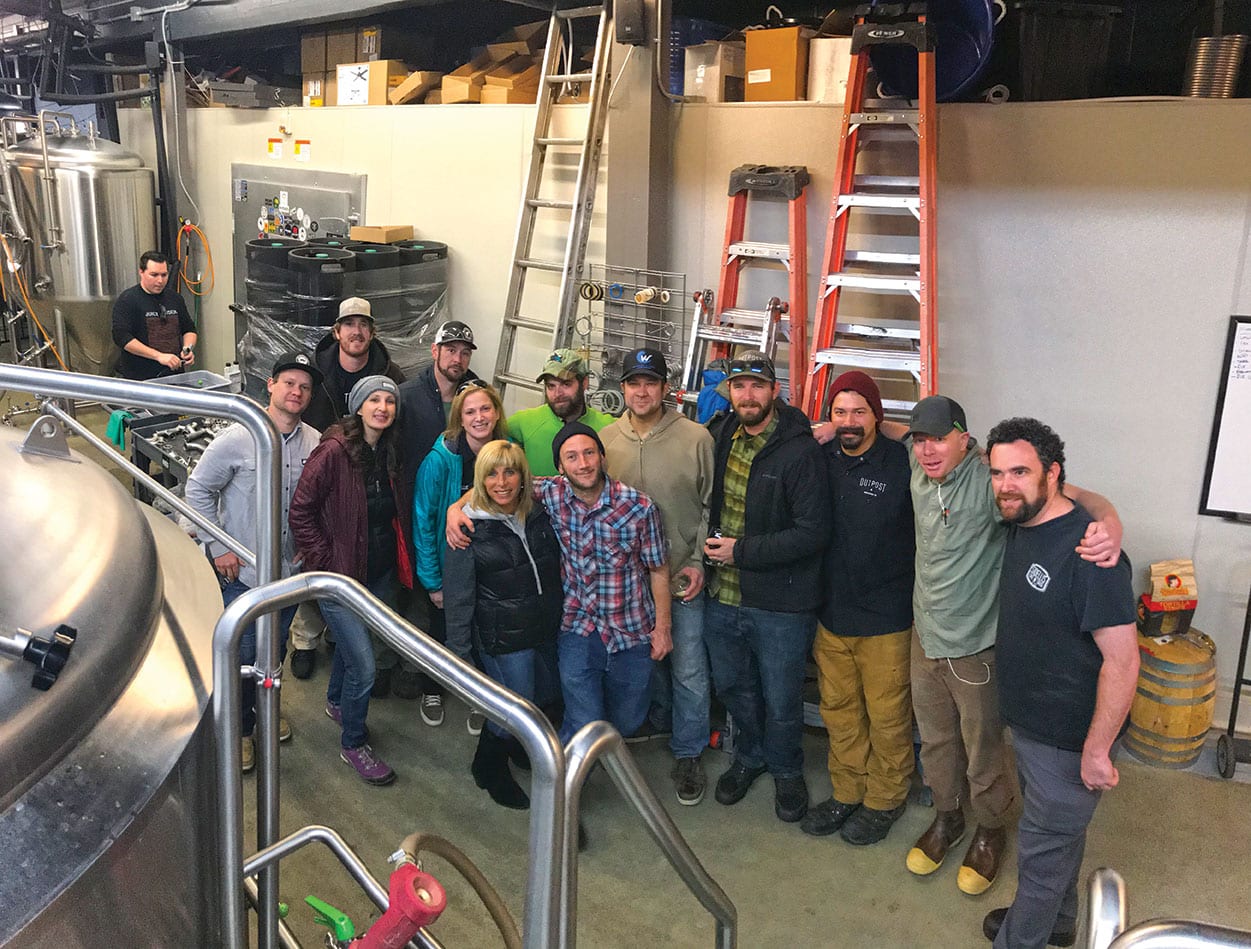 01 May

Best Reason to Hoist a Beer
Sierra Nevada's Resilience IPA benefits Camp Fire victims
On November 8, wind-driven flames roared through California's bone-dry Sierra foothills, devouring in its path towns named Paradise, Concow and Magalia. Dubbed the Camp Fire for its point of origin, the state's deadliest and most destructive fire ultimately claimed 86 lives, scorched over 150,000 acres and destroyed some 20,000 structures on its two-week march of terror through Butte County.
In nearby Chico, smoke darkened the skies and flames approached its city limits. One of the town's longtime economic and community anchors, Sierra Nevada Brewing Company, now the country's third largest craft brewery, threw its doors open distributing meals at its restaurant and clothing from its gift shop: Close to 70 of its employees were impacted by the fire, 50 of whom lost everything, including their homes.
Sierra Nevada founder and CEO Ken Grossman quickly set up the Sierra Nevada Camp Fire Fund, seeding it with $100,000 to provide long-term community support. But he wanted to do more. A bit of brainstorming hatched a fundraising effort based upon, well, beer.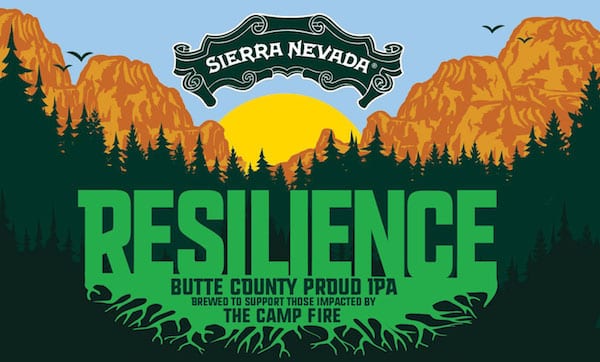 The company announced a plan to brew a special Resilience Butte County Proud IPA and donate 100 percent of the sales to the Camp Fire Fund. Then it asked every brewery across the country to do the same. Grossman, who reached out to Sierra Nevada suppliers to donate grain, hops and malt, and wholesalers and retailers to carry the beer for free, hoped that maybe a couple hundred breweries would answer the call.
Nearly 1,500 breweries agreed to produce a batch of beer based on the Sierra Nevada, producing an average of nine barrels to sell on tap.
Sierra Nevada, which made about 5,000 barrels of draft and canned beer, celebrated the release of Resilience Butte County Proud IPA with a nationwide tapping called "Resilience Night" on Thursday, December 20. Breweries across the country, and as far away as Japan, New Zealand, Germany, England and Italy, produced some 13,000 barrels of the old-school IPA, a combined total of 4.2 million pints.
Locally, Truckee's FiftyFifty Brewing Co. brewed a 10-barrel batch that raised over $7,000 in six weeks. Alibi Ale Works, with pubs in Truckee and Incline Village, did not directly participate in the Sierra Nevada Resilience IPA program, but sold its own Paradise India Pale Lager, donating a portion of the proceeds to the Camp Fire Fund. In addition to the $1,250 from beer sales, Alibi held a Matchstick Productions film premier that pulled in additional funds.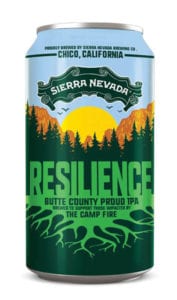 Across the lake, Cold Water Brewery & Grill, South of North (formerly Outpost), Sidellis and South Lake Brewing Company collaborated to produce a 10-barrel batch at South Lake's production facility. "Everyone had a hand in it," says Chris Sidell, Sidellis co-owner, who adds that breweries were permitted to change up the basic Sierra Nevada recipe. Their group effort brought in nearly $12,000.
Other participating breweries in the area include Lead Dog, Revision and Brewer's Cabinet in Reno, Carson City's Shoe Tree Brewing Company and The Fox Brewpub, and the Brewing Lair in Blairsden. Cans of Resilience IPA may still be available at Raley's, Safeway, Save Mart and Whole Foods as well as select bars and restaurants.
A one-and-done brewing effort, when all Resilience IPA finally runs dry, Sierra Nevada expects to raise as much as $15 million for the communities and victims of the devastating Camp Fire. We think everyone can drink to that.
---
For more information go to www.sierranevada.com.
---
Longtime Sierra Nevada drinker Susan D. Rock thanks Sierra Nevada—and first responders—for their Camp Fire efforts.