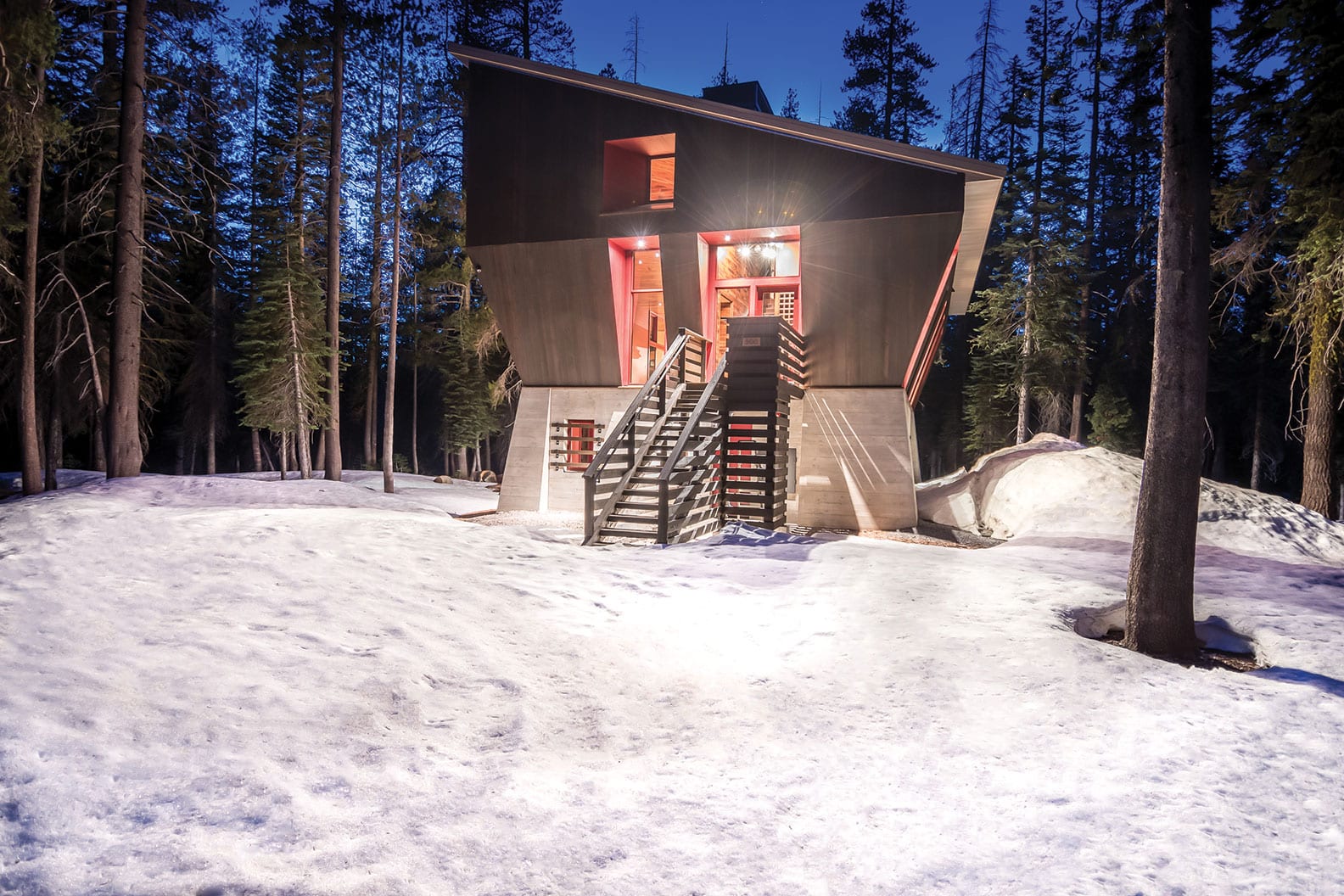 This unique home was built to withstand large snow loads, with stout walls and deep-set windows providing extra protection, photo by Jeffrey Freeman
24 Feb

Lofty Living at the Summit's Crossing

This one-of-a-kind home in the Sugar Bowl Village was designed for a third-generation member of a skiing family with a long history at one of the oldest ski resorts in the country.

Nestled into the thickly forested terrain, the house—fittingly built by Truckee's Mt. Lincoln Construction, Inc.—sits near the historic wagon route over Donner Summit and the transcontinental railroad line where the "Snowball Special" train deposited skiers at Sugar Bowl in the 1940s.

The architectural idea for the home was a "thick coat and a sturdy pair of boots," with stout walls and deep-set windows providing extra protection from the winter elements, as well as shade from the harsh mountain sun.

A super-insulated exterior envelope and a heat-recovery ventilator provide maximum comfort with minimal energy use. In an effort to improve air quality, no wood-burning fireplaces were used.

The family spaces of the home are all contained on the second floor, which also serves as the main entrance when the snow is piled high. Designed for year-round use, the ground floor accommodates bike storage and extra bedrooms, while a covered outdoor deck on the second floor provides forested privacy and an elevated view through the trees.
merit Award:

Unique Vision
Building Design: Kevin Killen of EHDD Architecture
Builder: Mt. Lincoln Construction, Inc.
Interior Design: Owner
Square Feet: 2,989
Year Complete: 2018