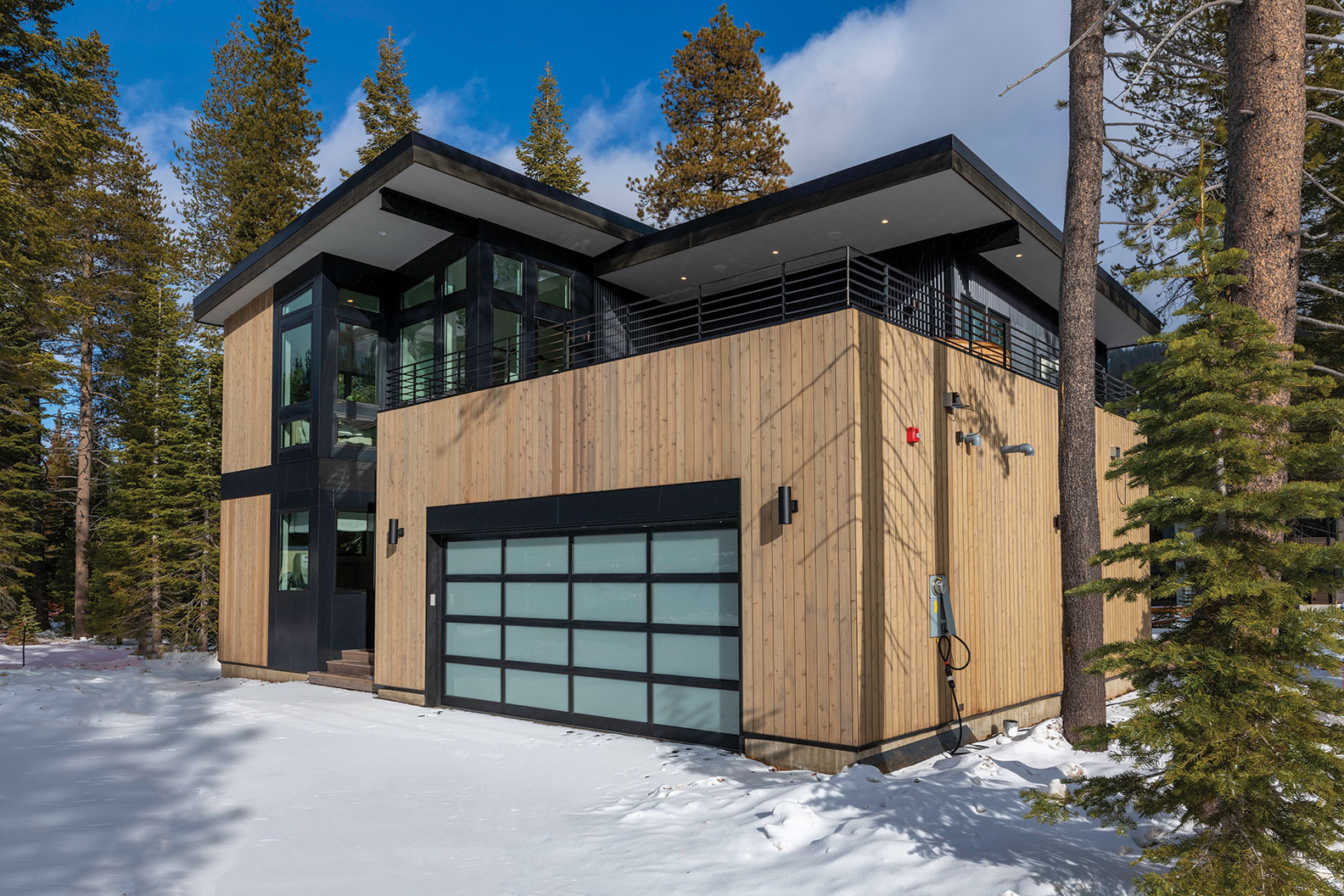 The Palisades at Squaw Valley, including "The Traverse" residences, are modular homes designed with a mountain-modern aesthetic, photo by Brad Scott Visuals
18 Feb

Mountain Living in Modern Comfort

The Tahoe ski retreat has a new look—clean, simple, contemporary—and it is embodied by The Palisades at Squaw Valley.

This community of high-end townhomes and single-family residences takes inspiration from the luxurious mountain-modern designs of the region and distills them into a modern home that is built in under two months of onsite construction time. Owners sacrifice nothing in quality, yet all-in costs are lower than conventionally built homes of similar styles and amenities.

This is thanks to hyper cost-effective construction practices by The Palisades at Squaw Valley's two modular home builders—Plant Prefab in Los Angeles and The Foundry in San Diego, which are able to significantly reduce construction debris when building off site.

Envisioned by Lindsay and Rory Brown of San Diego-based architecture and interior design firm The Brown Studio, the environmentally conscious residences feature open, expansive floor plans designed to entertain family and friends.

"The Traverse" is the largest of three floor plan options. At 2,810 square feet, with four bedrooms, four and a half bathrooms and an oversized two-car garage, the two-story buildings showcase a modern exterior clad in wood, steel and glass.

Upon entry, a floating staircase leads up to a spacious, light and bright living space that seamlessly spills through glass accordion doors to an outdoor deck. The upper floor includes a contemporary chef's kitchen with stainless steel appliances and large waterfall island, as well as a substantial fireplace and an exposed steel beam running the length of the room. Durable European oak flooring and select furnishings provide a homey, mountain feel to complement the modern aesthetic.

"There was a big focus on bringing a sense of warmth into the homes," says interior designer Rory Brown. "We wanted the homes to feel fresh and clean in the summers and still have a sense of warmth in the winter. The easy proximity to the natural beauty of Tahoe made us want to bring that sense of nature inside, which we did by blending the modern look with a neutral warm palette and lots of natural finishes to create a mountain-modern aesthetic."

Ideal for both the adults and kids, the master bedroom is located on the second floor, while the first floor houses a media room along with three bedrooms with their own en-suite bathrooms. An oversized mudroom allows for ample outdoor gear storage and a place to shed wet layers after a day on the slopes.

The residences represent mountain living at its best, with a fresh, modern flair befitting the times.
merit Award:

Ski Retreat
Building Design: The Brown Studio
Builder: The Brown Studio
Interior Design: The Brown Studio
Square Feet: 2,810
Year Complete: 2020