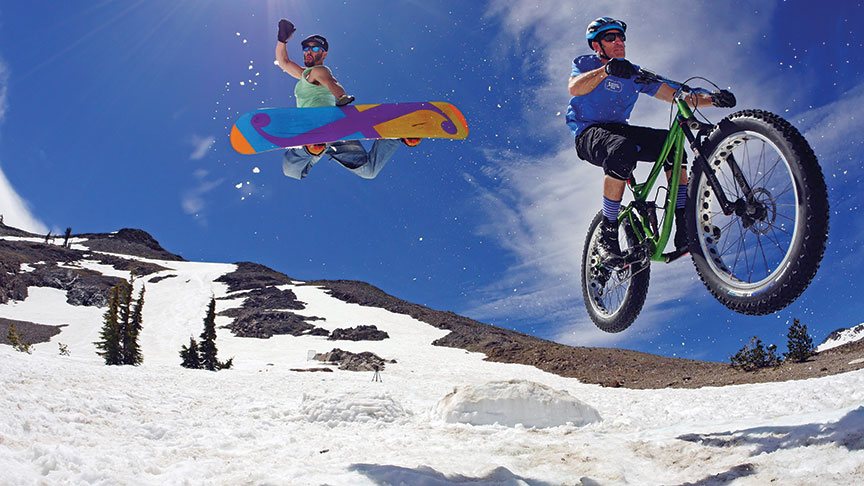 Some doubles riding at "The Patch," photo by Anthony Cupaiuolo
30 Nov

Spokes on Slopes

Bikers used to be limited to roads and well-worn trails, but the clunkers changed all that. In the late 1970s, a new kind of tire came onto the scene. Fat and wide-gripped, they championed new terrain in a way that was previously thought impossible. No longer confined to the dug-in trails around Tahoe, a daring new brand of bikers set out to places never ridden before. They ventured "off the beaten path."

Anthony Cupaiuolo's adventure film Off the Beaten Path from South Lake Tahoe's First Tracks Productions will be released in December 2015. More info here.

Gary Bell, Mountain Biking Pioneer/Owner of Sierra Ski and Cycle Works, photo by David Braun/Go West Foto

Lee Collins in the Tahoe backcountry, photo by David Braun/Go West Foto

Anthony Cupaiuolo and Emmie on the Flume Trail after a late season snow, photo by David Braun/Go West Foto

Anthony Cupaiuolo negotiating the falls on Hawley Grade, photo by Anthony Cupaiuolo