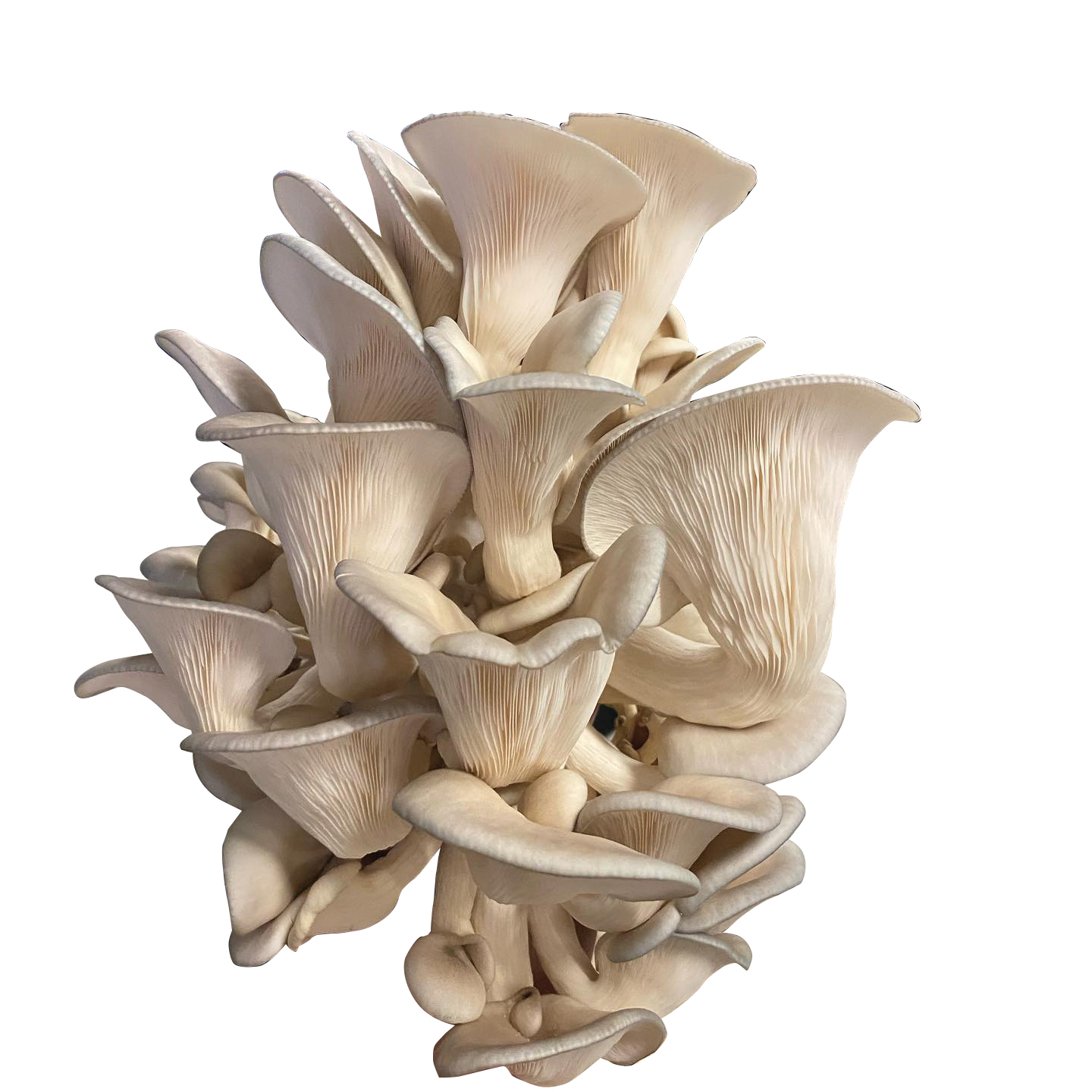 Kyle Woodland grows many species of mushrooms, including these oysters, at his Tahoe Mushroom Company, courtesy photo
27 Sep

Side Dish
North Shore
INCLINE SIBS LAUNCH JUICE BIZ
EverGreens Juicery, a small-batch cold-pressed juice delivery service, is the brainchild of Incline residents and sisters Emme and Maea Wistrom, who hatched the idea for the business while they were students at Sierra Nevada College (now Sierra Nevada University). Their nutrient-packed products, such as Blush made with cranberries, oranges, grapefruit, pear and lemon and Mean Greens with kale, celery, cucumber, parsley, lemon and ginger, are dispatched weekly to customers on Tahoe's North Shore and Truckee. For information and to place an order visit www.evergreensjuicery.com.
SANDY'S PUB GETS NEW MENU
Sandy's Pub, the long-running casual restaurant and sports bar at the Resort at Squaw Creek (now a Destination by Hyatt resort), boasts a new barbecue-inspired menu. Executive chef Paul McCabe, who previously worked at San Diego's Intercontinental and Auberge del Mar, offers a lineup that includes sausage links from the family-owned Butcher Boy Meat Market in Reno. He also pairs several items with the restaurant's house-made barbecue sauces: Salmon Creek Farms St. Louis ribs with Sandy's Original sauce, pork shoulder and the Gold Coast, a cherry wood-smoked half chicken with Snow King White. In addition, look for the signature slow-smoked bone-in short rib, pecan-smoked chicken wings and a red quinoa bowl with smoked onion vinaigrette. New dessert options include a banana cream pie in a mug, a pecan bar mud pie and a milkshake bar whose sweet treats are topped with full-sized donuts, pretzels and chocolate-covered strawberries. The updated menu also provides a robust beer-pairing guide, with nearly a dozen local brews on tap. www.destinationhotels.com/squawcreek
BOATWORKS MALL GOES GOURMET
Tahoe City's lakefront Boatworks Mall has a pair of new tenants offering interesting retail food and wine options. The Tahoe Wine Collective carries wine and beer from the Sierra Foothills, with daily tasting flights, sips by the glass and live music. www.tahoewinecollective.com
Tahoe Gourmet Foods sells a wide variety of regionally and globally produced food and beverage products great for picnicking or gifting, including oils and vinegars, pasta, olives and coffee beans. Purchase individually, packaged by theme or your own custom basket. www.tahoegourmetbaskets.com
South Tahoe
FUNGUS AMONG US
After several years of foraging for fungi, South Lake Tahoe resident Kyle Woodland launched his Tahoe Mushroom Company, growing and selling species such as lion's mane, pioppinos, black pearl king trumpets and "Tahoe" blue oysters. He uses locally produced honey and the sawdust from nearby Mez Works Furniture to produce his products, and sells grow-your-own kits as well. www.facebook.com/tahoemushroomcompany
LUCKY BEAVERS AND OTHER WILDLIFE
Amid staffing shortages and other Covid challenges, the crew at Lucky Beaver Bar and Burger in Stateline still managed to collect over $20,000 for Lake Tahoe Wildlife Care this summer. The nonprofit, which rescues, rehabilitates and releases orphaned and injured wildlife, is deploying the funds toward the build-out of their ever-growing facility.