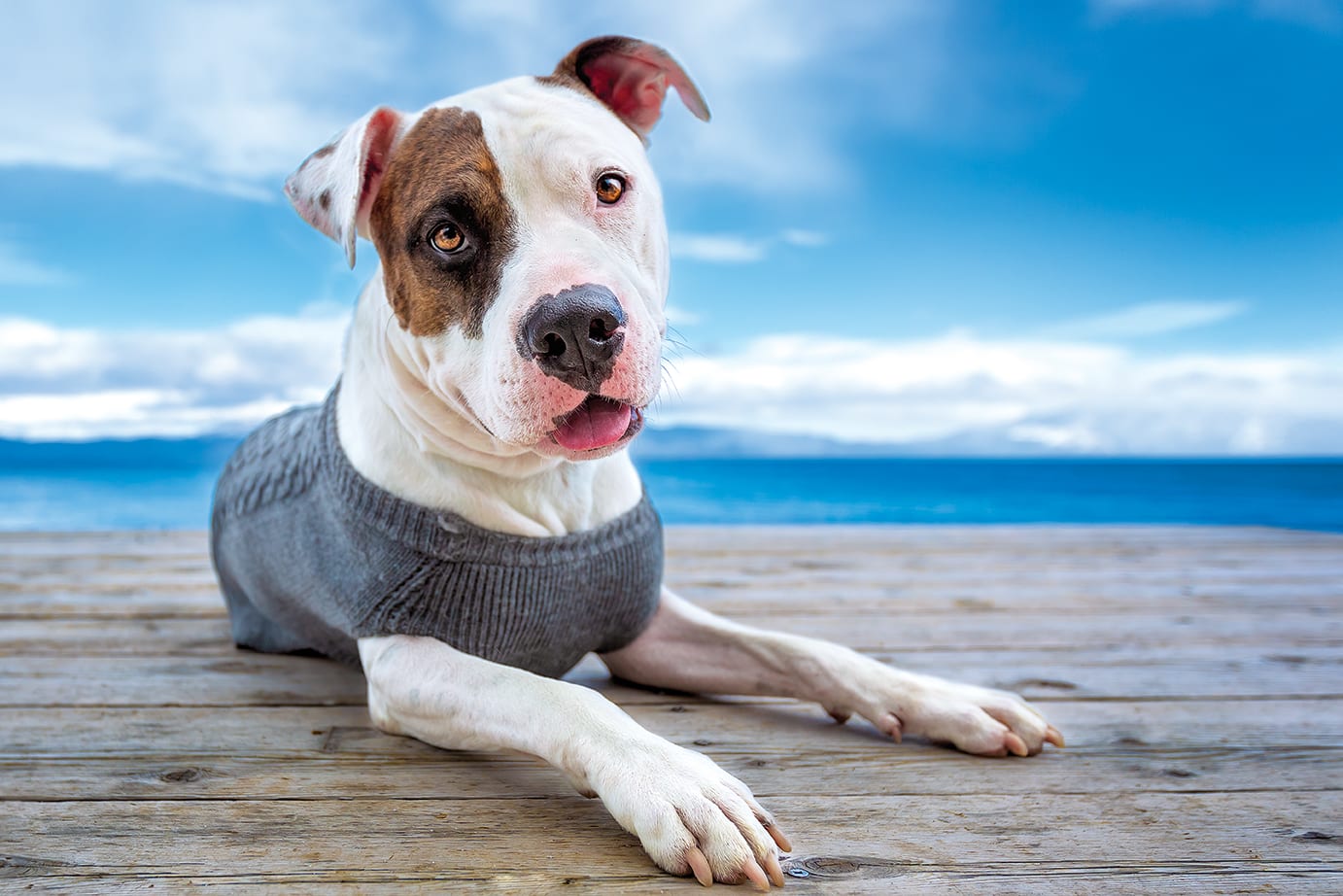 Photo by Wendy Hudnall (see caption below)
24 Jun

'Dog'gone Good Livin'

To be a Tahoe dog is to live a charmed life. After all, their "backyard" is a fun-filled wonderland with endless opportunities for exercise and adventure, from dock leaps to snow romps, forested trail runs to paddleboard rides atop the lake's crisp, clear water. Photos abound of these amazing canines, snapped by proud owners enjoying similarly blessed lives. The following images represent a small sampling of the lovable four-legged pals who are lucky enough call Tahoe home, whether they realize it or not.
---
---
---
---
---
---
---
Photographer Bios
Court Leve is a professional photographer based out of Truckee. Leve is a commercial photographer specializing in action sports, commercial and event photography. www.courtleve.com
Moana Roberts is the owner of Tahoe Dog Photography. She specializes in photographing dogs enjoying the outdoors in the Lake Tahoe–Truckee area and producing fine artworks for the home. Check out her website at www.tahoedogphotography.com
Anthony Cupaiuolo is the owner of First Tracks Productions and is often found adventuring with his pup, Emmie, above, alongside and sometimes below the surface of Lake Tahoe. firsttracksproduction.com
Peter Spain is a Lake Tahoe-based photographer. He specializes in fine art, lifestyle and portrait photography. His fine art work is reproduced on gallery canvas wraps, prints on metal and a variety of other custom framing options. Check out his work at the Truckee Bagel Company in Reno and at the Sand Harbor Bar & Grill and Visitors Center. www.peterspain.com
Wendy Hudnall, creator of DoggieTales Pho(dog)raph, is a fine art landscape photographer who discovered that her skill for capturing beautiful locations, combined with her obsessive and all encompassing passion for dogs, make for some very special magic. Hudnall believes in her heart that every dog is amazing with a story just waiting to be told. So, in addition to her client and commercial work, she donates her services to shelter and rescue organizations in the hopes of finding equally amazing families for as many dogs in need as possible. www.doggietalesphoto.com
Photographer Christine Virdee doesn't mind the cold temperatures or dirt when shooting images in the Tahoe Basin. Her fascination with photographing the elements, particularly water in all its glorious forms, stems from watching images slowly come to life in a shallow pan in the darkroom. An avid athlete, animal lover and adventure enthusiast, she enjoys exploring the great outdoors with her best friend Cole.