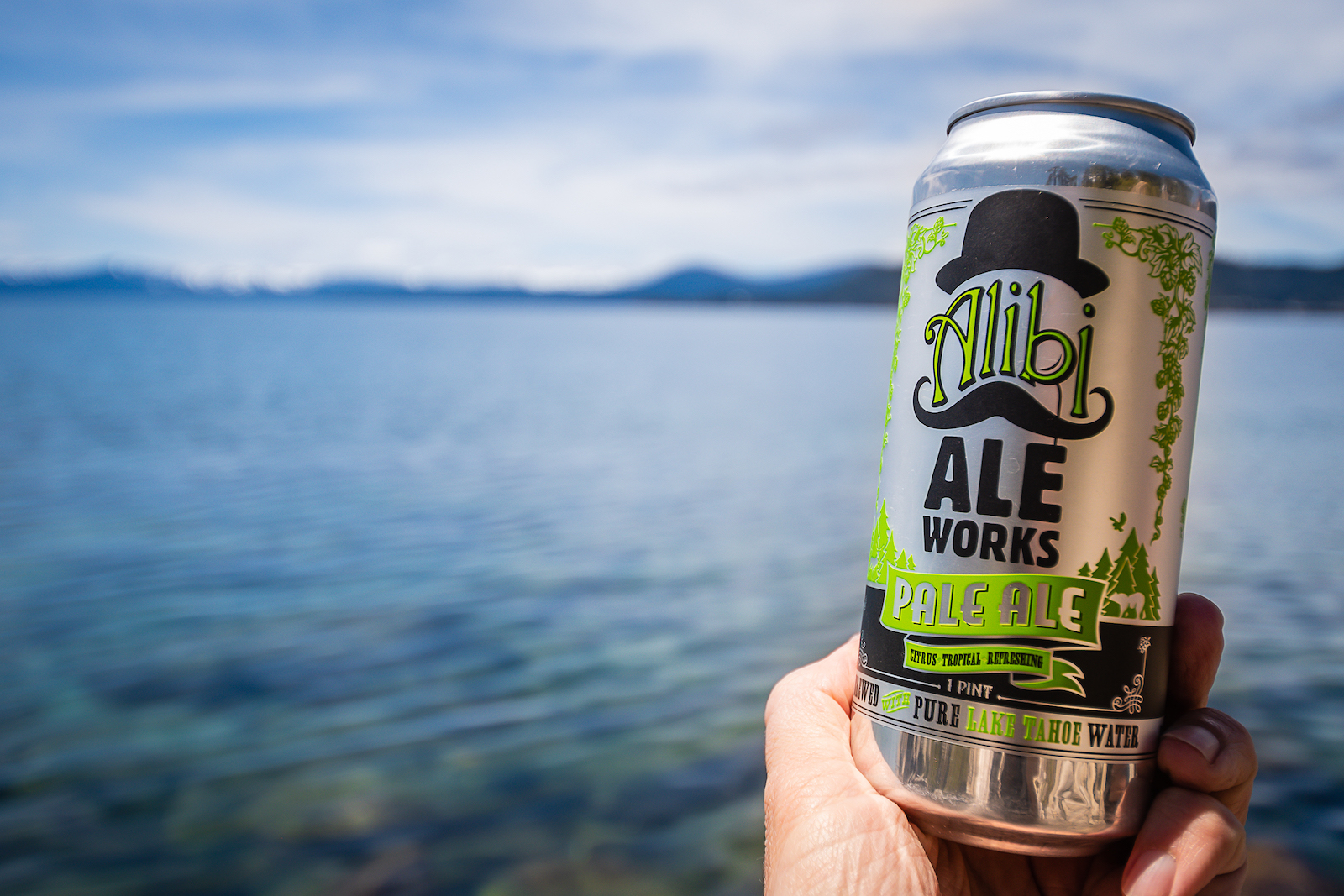 25 Jun

TQ Market: Local Support in a Time of Need

This year has been challenging at best for small businesses across the country. The Tahoe region is no exception. From restaurants and bars to storefronts and galleries, small businesses around Lake Tahoe will long feel the economic impact of the COVID-19 fallout as we inch our way back toward normalcy. These businesses are the lifeblood of our communities, and they could use all the support they can get during these difficult times.
---

THE EADINGTON GALLERY:

INFINITY POOL
$1,000
As Michael Eadington's galleries sat shuttered amid the pandemic, the longtime Tahoe-based photographer hiked up to Lower Eagle Falls on a crisp, cool morning and captured a jaw-dropping image overlooking Emerald Bay, just as the sun crested the horizon. "I find this image very soothing in these turbulent times," says Eadington, who is offering a 30-by-90-inch canvas print of the image, called Infinity Pool, at a half-price "COVID special." Eadington's galleries, with locations in Tahoe City and South Lake Tahoe, are filled with a large assortment of equally stunning prints of Lake Tahoe, each capable of transforming an ordinary room into a show-stopping space.
Find at: The Eadington Gallery
589 N. Lake Boulevard, Tahoe City
1001 Heavenly Way, Unit 9, South Lake Tahoe
---
CZYZ'S APPLIANCE:
SUB-ZERO PRO SERIES
$13,959
Having a well-stocked fridge and freezer has become more important than ever in the age of coronavirus. For those who demand the utmost quality in food preservation, Czyz's Appliance offers the Rolls Royce of refrigeration—Sub-Zero's PRO Series. Perhaps the only thing more impressive than this refrigerator/freezer's attractive stainless steel exterior is the groundbreaking technology found inside. Designed to keep food fresher longer, its NASA-based advanced air purification technology scrubs the air of ethylene, mold, viruses and bacteria every 20 minutes. But that's not all. The unit includes an independently controlled crisper drawer that creates the ideal environment for produce, as well as dual refrigeration technology that preserves refrigerated foods with cool, moist air and frozen foods with frigid, dry air. A triple-pane, UV-resistant glass door further protects food from spoilage. The PRO Series is available with or without a glass door and may be built in or freestanding.
Find at: Czyz's Appliance
774 Mays Boulevard #11, Incline Village
10960 West River Street, Truckee
9738 South Virginia Street, Reno
---

HIGH CAMP HOME: ROVER WORKING ISLAND
$3,900
With people increasingly working from the comfort of their own digs these days, multi-functional workspaces are in high demand. As such, High Camp Home in Truckee has received much interest in the Rover Working Island. This workspace features a thick reclaimed pine top and an iron base that houses four leather-upholstered seats. Users can swivel a seat out as needed and tuck it away when not in use. The piece includes additional drawers for storage and ample space to gather for projects, Zoom calls or just to socialize as a family.
Find at: High Camp Home
10191 Donner Pass Road, Truckee
---
ALIBI ALE WORKS: CHANCE OF CLOUDS IPA
$14
After a hard day of play in the summer sun—or after doing nothing at all—there are few better places to unwind over a cold one than Alibi Ale Works. Founded in 2014 by Incline Village locals Kevin Drake and Rich Romo, Alibi brews meticulously crafted, easy-drinking beer using pure Lake Tahoe water drawn directly from the lake. Fans of hops will not want to miss Chance of Clouds, Alibi's year-round cloudy IPA that's exploding with mango and citrus notes ($14 for a four-pack of 16-ounce cans). For those who can't make it to Alibi's spacious public houses and beer gardens in Incline Village and Truckee, Alibi sells cans for delivery straight to your front door at alibi.bevv.com.
Find at: Alibi Ale Works
931 Tahoe Boulevard, Incline Village
10069 Bridge Street, Truckee
---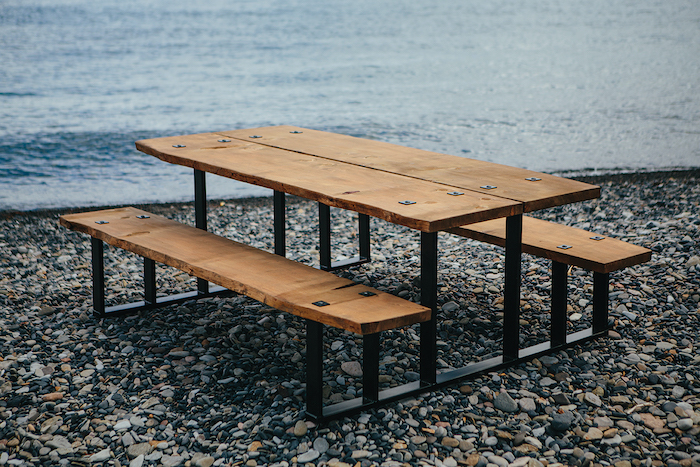 GREYWOOD DESIGN: MOUNTAIN MODERN PICNIC TABLE
$4,000
Incline Village native Tom Loeschner gained an appreciation for wood at an early age, often helping his father collect firewood to heat the family home. "He taught me how to use a chainsaw and instilled in me a kind of reverence for wood," Loeschner writes on his company's website. After educating people in West Africa on sustainable forestry and working in Tahoe as an arborist, Loeschner founded Greywood Design in 2014, creating beautiful custom furniture from salvaged wood. His Mountain Modern Picnic Table is a fine example of his work. A robust exterior table, Loeschner uses fir or pine slabs from hazard or dead trees that otherwise would end up in a landfill. The base is made of welded raw steel with a matte black powder-coated finish for durability and strength. The tables are available from 8 to 16 feet in length, and 3 to 5 feet in width.
Find at: www.greywooddesign.com
---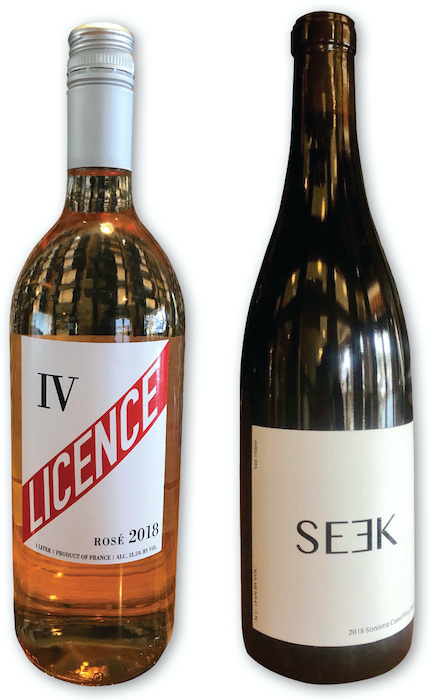 UNCORKED WINE
2018 Licence Rosé, Provence: $27
2018 SEEK Chardonnay and Pinot Noir: $44
Established in 2007, Uncorked Wine Bars and retail shops, along with Petra Restaurant, pride themselves on featuring iconic, mindful-farming producers from California and around the globe. Available at Uncorked, Licence IV is a co-venture with Martine's Wines in Novato and the growers they work with. This rosé in particular, composed of 80 percent grenache and 20 percent merlot, is both a staff and customer favorite with its crowd-pleasing character of pink grapefruit and strawberry blossom, intertwined with tangy watermelon and blood orange with a clean, dry finish. Also available at Uncorked, SEEK is a European-influenced Chardonnay and pinot noir made by LIOCO in Sonoma County. Uncorked owners Chris and Kelsey Barkman worked closely with the proprietor, Matt Licklider, to create a style of chardonnay and pinot noir that is a balance between new world and old world and appealing to a broad range of palates. In addition, Uncorked serves a wide range of wines by the glass at each of their four locations, while guests can also enjoy flights (three 2-ounce pours) and bottles to go. Wine lovers will want to check out Uncorked's wine club, which includes two bottles per month and club benefits for $50. 
Find at: Uncorked
1750 Village East Road, Olympic Valley
10118 Donner Pass Road, Truckee
475 N. Lake Boulevard, Tahoe City
3001 North Village Drive Suite 311, Truckee
---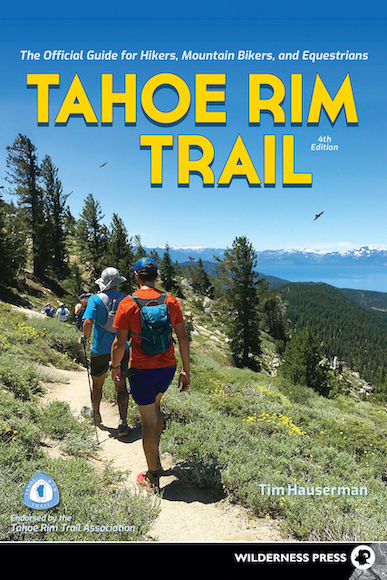 TIM HAUSERMAN:

TAHOE RIM TRAIL
$19.95
Pandemic or not, our local writers could always use some extra support. Hot off the press, the latest installment of Tim Hauserman's guidebook, Tahoe Rim Trail: The Official Guide for Hikers, Mountain Bikers, and Equestrians, is a worthwhile purchase for anyone who enjoys hiking or biking in the Tahoe area. A longtime Tahoe Quarterly contributor, Hauserman's fourth edition of the guidebook breaks down the entire 165-mile trail (and dozens of side trips) in nine different sections. Each entry includes in-depth descriptions on difficulty, trail highlights, driving directions and more. The book also includes informative trail maps and hundreds of tips for planning an excursion, whether it's a day hike or a backpacking adventure. As if Hauserman's Tahoe-local credibility wasn't solid enough, the book is officially endorsed by the Tahoe Rim Trail Association. 
Find at: Wilderness Press
www.wildernesspress.com
---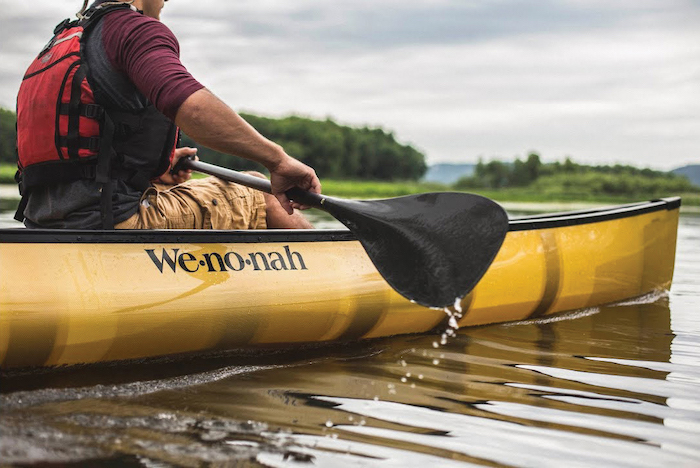 MOUNTAIN HARDWARE: SPIRIT II ULTRA-LIGHT CANOE
$3,199
Truckee's Ace Mountain Hardware and Sports is no ordinary hardware store. A valuable resource for any home project, this all-inclusive store also boasts a variety of recreational products for any season. This summer, Mountain Hardware features the Spirit II Ultra-Light Canoe from Wenonah. As the name suggests, this canoe is incredibly light with an Aramid Gel bottom, allowing users to cut through water like a Swiss army knife. As efficient as a long-hulled canoe and as maneuverable as a short one, the versatile and well-balanced Spirit II is the ideal vessel for the lakes and rivers of the Tahoe region.
Find at: Mountain Hardware and Sports
11320 Donner Pass Road, Truckee
www.mountainhardwareandsports.com
---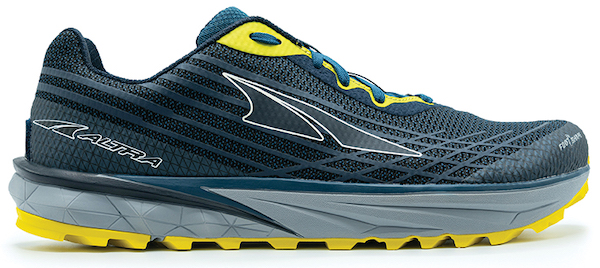 ALPENGLOW SPORTS: ALTRA TIMP 2.0
$140
As it turns out, when times get weird, people gravitate toward Tahoe's trails. Alpenglow Sports in Tahoe City is outfitted to serve their needs, offering an array of gear for all types of trail users—runners included. The Altra Timp 2.0 will have its users striding in comfort and style with its innovative features. The sleekly designed shoe boasts Balanced Cushioning, which maintains the same distance from the heel and toe to the ground, keeping the foot in its natural position, as well as the Footshape Toe Box, which provides space for the toes to spread out instinctively and keeps the big toe in alignment for support. The shoe also uses Altra's MaxTrac and TrailClaw technology to enhance traction in all trail conditions, and includes ample cushion, making for a great all-around trail runner.
Find at: Alpenglow Sports
415 N. Lake Boulevard, Tahoe City