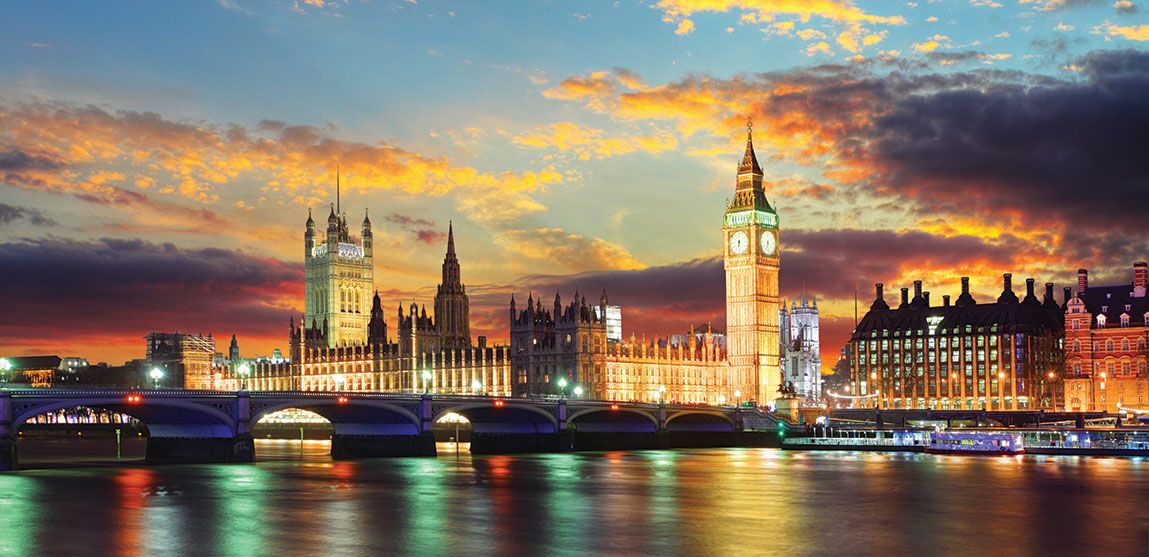 A Bridge to London
Reno-Tahoe International Airport (RNO) was hurting. Then London called.
Airport officials announced in November that RNO would host a twice-weekly direct flight to London beginning December 2015. Thomas Cook Airlines—a luxury service carrier providing Brits service to vacation destinations worldwide—will host the Wednesday and Saturday service from RNO to London's Gatwick International Airport, south of the iconic British capital. The flight will run from December through April to coincide with the ski season. It marks RNO's first-ever direct flight to Europe at a time when the airport is desperately seeking to expand its offerings.
"This is actually just the beginning," says Andy Wirth, who serves on the airport's board of directors in addition to his position as CEO of Squaw Valley. "We're just getting started on this effort to reposition Lake Tahoe on the destination traveler's map."
The news comes at a time when the airport's issues have been widely publicized: RNO lost some 40 percent of its inbound seats since 2005 as the Great Recession tightened travelers' purse strings and touched off a massive round of mergers amongst the airlines. Service to RNO dropped from 178 daily flights in 2007 to 104 daily flights this year (for more on the story, check out the Valley View section in the 2014 Ski & Ride edition of Tahoe Quarterly).
Wirth links the decline in flights—there are currently no direct commercial flights to RNO from destinations further east than Chicago—directly to Tahoe's 42 percent decline in destination skier visits over the same time period.
"The reason for the decline really has very little to do with snow," Wirth says. "It has to do with a lack of accessibility. I look at Utah, Colorado and Wyoming—their resorts were down 4 percent in destination skier visits over the same time period."
Adding the London direct flight is the first step toward bringing that number back up, Wirth says. Airport officials are targeting other domestic destinations to increase direct flight offerings, he adds.
The idea of a direct flight to London really took off this summer, says Brian Kulpin, RNO's vice president of marketing and public affairs. At an airline conference—where some of America's 400 commercial airports attempt to woo airlines to their cities—talks began with Thomas Cook's representatives, Kulpin says. The 15-year-old Manchester, England-based airline already flies to Orlando, Las Vegas, Miami and New York.
In July, an outline of the deal was brought before a consortium of regional travel and tourism entities, most notably Ski Lake Tahoe—the marketing group consisting of the resorts Squaw Valley, Mt. Rose–Ski Tahoe, Sierra-at-Tahoe, Northstar California, Heavenly and Kirkwood—as well as the Reno-Sparks Convention and Visitors Authority, Nevada Commission on Tourism and gaming interests, Kulpin says.
That group struck a deal with Thomas Cook guaranteeing an undisclosed minimum amount of revenue per flight in addition to agreements to cover the cost of marketing the flight as well as hotel deals connected to the service, says Wirth. "You have to work very aggressively to help them feel good about their financial success," he says.
It was the second announcement of an international flight in as many months. This December, Volaris Airlines will begin direct service to and from Guadalajara, Mexico, and along with the upcoming London flight is spurring a renovation of RNO's customs building, which sits to the north of the baggage claim area on the lower level of the airport, says Kulpin. The building currently handles international charters and private flights, but nothing commercial, he adds.
Presently, UK-based skiers account for about four to five percent of North American ski visits per year, and about one percent at Squaw, Wirth says. He expects the flight to bring more Brits to the area, especially considering RNO's unique "operating characteristics" of being within 50 minutes of many Tahoe ski resorts and for its easy-in, easy-out accessibility via car or shuttle.
"Right now, for a British skier to get here takes one stop at best, but usually two or two-plus stops," Wirth says. "With this flight, the advantage shifts dramatically in our favor given [RNO]'s operating characteristics [versus Colorado, Wyoming and Utah]. Once we put them in the air we have the strategic advantage."
Thomas Cook Airlines will run twice weekly service from Gatwick to Reno beginning at 399 pounds, or $650. An Airbus 330 aircraft will be used for the flight, which is estimated to take 11 hours, 15 minutes from Gatwick to RNO and 10 hours, 25 minutes on the return flight. Inbound flights are estimated to land at 12:30 p.m. in Reno and leave at 2:30 p.m.
"The region really pulled together to make this happen," Kulpin says of the consortium that landed the flight deal. "This raises our profile with the international community; we're very excited."
---
Kyle Magin is the Incline Village–based editor of Tahoe Quarterly and a big fan of RNO's nonexistent security lines.