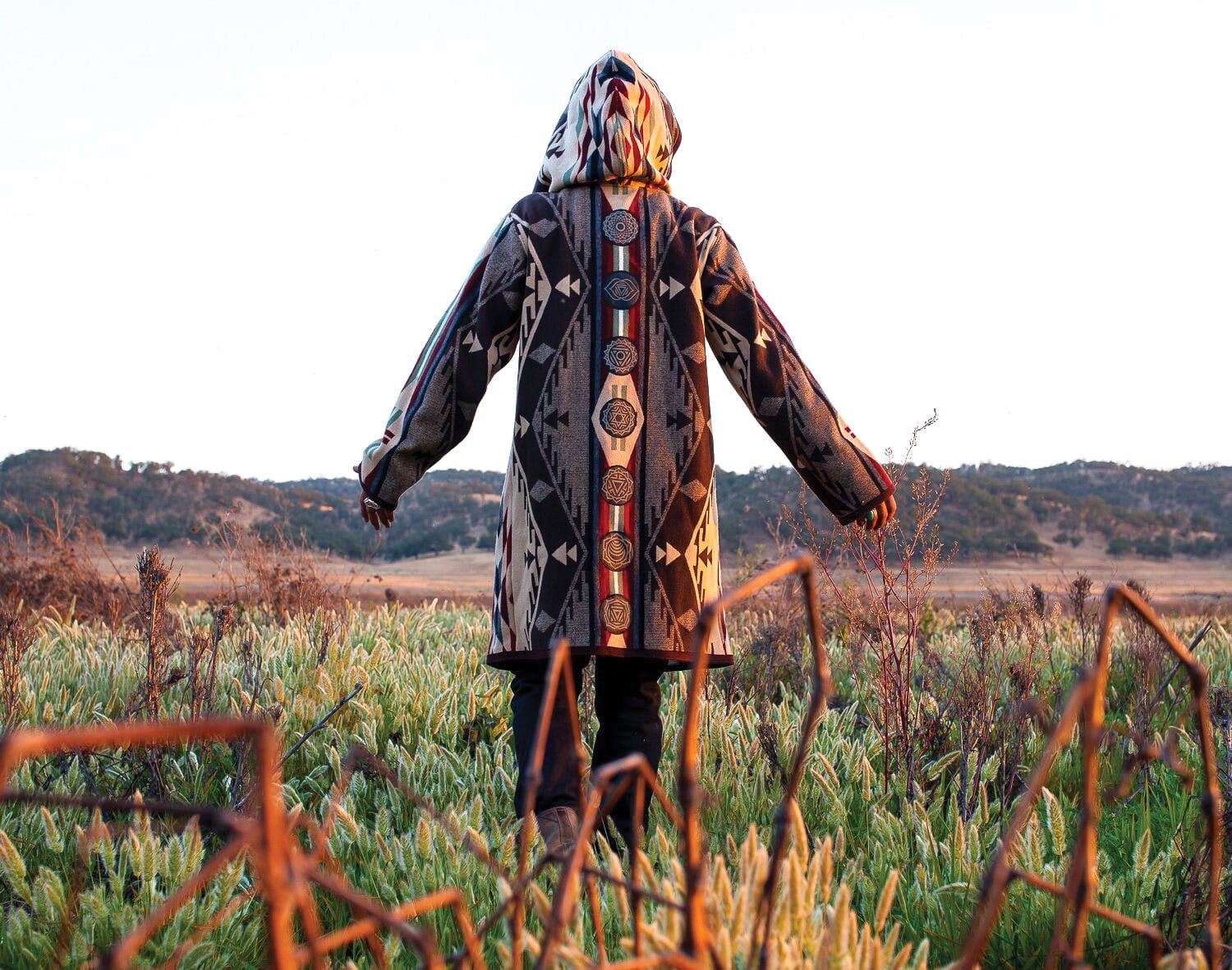 The Lobo Cloak by Lobo Creations
30 Nov

TQ Market: Tahoe's Giving Season

We all know someone who's notorious for giving bad gifts. Well, there's no need to be that person, especially with TQ's holiday gift guide. We highlight an assortment of gift ideas—some locally made, others not—ranging from warm, cozy clothing and blankets to reclaimed wood wall art. Add something here to your shopping list, and make a loved one's holiday.
LOBO CREATIONS' LOBO CLOAK
$600
For a gift that will not be duplicated, Lobo Creations is a sure bet. Originally based in South Lake Tahoe, this small company crafts jackets, hoodies and vests (also overalls, joggers and backpacks) from an assortment of fabrics sourced from around the world—for example, yak wool from a recent trip to Nepal. The designs are wildly original, and no two pieces of clothing are alike. Everything from Lobo Creations is a one-of-a-kind item. The heavy-duty and attractive Lobo Cloak (pictured above) combines the native patterns of Pendleton mixed with laser-engraved chakras down the spine. The Lobo Cloak is available in sizes from small to extra large.      
Find at: www.thelobocreations.com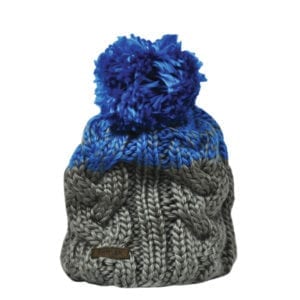 BIGTRUCK BEANIE
$30–40
Founded in Truckee in 2010, the bigtruck brand has expanded exponentially in seven years, with its distinctive logo now commonly found on heads well beyond the Tahoe region. Included in the company's extensive line of hats are attractive knits for those chilly winter days. Ranging from $30 to $40, these knits feature bigtruck's signature quality standard coupled with an assortment of clean designs that will have you styling in the cold. The beanies also stuff well in stockings.     
Find At: www.bigtruck.com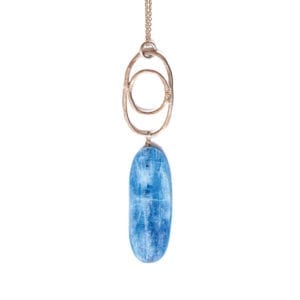 TAHOE WATER NECKLACE BY JULIA SZENDREI
$58
Julia Szendrei doesn't have to look far for inspiration. With Tahoe's famous blue water framed in her office window, the Cape Cod native draws upon The Lake's natural beauty to create hand-crafted jewelry using an array of stones and metals. Szendrei's Tahoe Water Necklace pairs a wax-cast gold or bronze pendant with a Kyanite gemstone that's nearly as blue as The Lake itself. The necklace wears long at 24 inches and is set on a 14K gold chain. It's sure to make a good impression on its recipient.     
Find at: www.juliaszendrei.com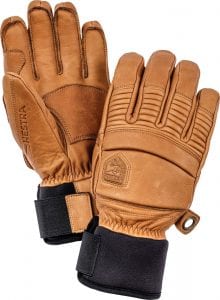 HESTRA FALL LINE GLOVES
$150
Warm, comfortable hands are a must on cold Tahoe days, and Hestra is among the best in the business at attaining these qualities. A great gift for anyone who visits or resides at Tahoe, Hestra's Fall Line gloves are a short freeride glove made of soft, supple, cowhide aniline. The gloves feature low-profile insulation to keep your hands warm without sacrificing the dexterity provided by the leather exterior. Add in comfortable outseams and a neoprene cuff, and the Fall Line is the perfect combination of warmth, dexterity, durability and comfort for a day—or season—on the mountain. The Leather Fall Line is available in a glove, three-finger or mitt.      
Find At: Surefoot Squaw Valley

DUSTY SQUARE DESIGNS
$30–$300
Husband and wife Tim and Victoria Myers started Dusty Square Designs in 2016 with the dream of using reclaimed and upcycled wood to create wall art from materials destined for landfills. A fitting addition to any Tahoe home, each piece is individualy handcrafted to ensure the best in craftsmanship, meaning each piece is unique and has its own character.     
Find At: www.etsy.com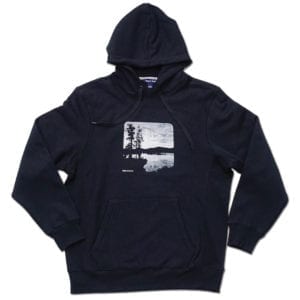 RISE DESIGNS DESOLATION
WILDERNESS HOODY
$45
Marley Reel and Mike Miller established Rise Designs in 2007 as an outlet for their artistic creativity, which continues to flow from their Meyers shop. Perhaps best known for its hats, the company also combines graphic design and handcrafted artwork to create hoodies, T-shirts and tank tops. The Desolation Wilderness hoodie features a black-and-white photo shot in Tahoe's neighboring wilderness area set on a soft cotton/poly pullover fleece. Sizes range from medium to XXL.    
Find At: www.risegraphics.com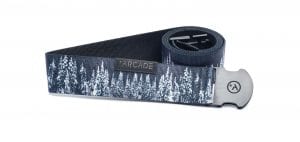 ARCADE BELTS HIGH ALPINE
$26
Founded by a trio of sport-loving North Lake Tahoe locals, Arcade Belts are built with comfort in mind, with stretchy elastic webbing and durable low-profile buckles that don't dig into the gut. The High Alpine is one of the top-selling belts in Arcade's extensive Adventure line, which features over 60 belts of various designs. Arcade also offers belts in its Futureweave, Smartweave, Utility and Crossover lines, as well as suspenders. Priced between $26 and $36, these belts make nice, functional stocking-stuffers without breaking the wallet. The belts are available at multiple retailers around The Lake and Truckee.      
Find At: www.arcadebelts.com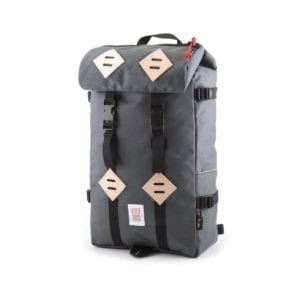 TOPO DESIGNS KLETTERSACK
$169
The classic Klettersack is an ideal travel companion, workmate or pack mule for hikes on Tahoe trails. This attractive pack features a 1000D Cordura exterior and coated pack cloth for an entirely lined inner compartment. With over 22 liters of volume, the Klettersack is large enough to comfortably fit a wide assortment of items, including most 15-inch laptops, plus water bottles and additional gear in the side pocket or zippered top pocket. The natural leather lash tabs are also great for securing extra gear or attaching a bike light. For Tahoe's photographers, the Klettersack can be turned into a camera bag by adding a camera cube.      
Find At: www.topodesigns.com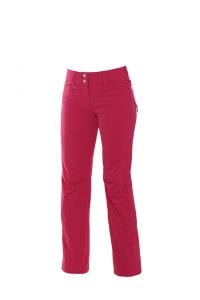 DESCENTE SELENE WOMEN'S SNOW PANTS
$295
Descente knows a thing or two about quality sports apparel. With roots dating back to 1935, when the Japanese company began as Ishimoto Shoten, Descente has provided industry-leading clothing and accessories for everything from alpine ski racing to speed skating to firefighting. In fact, U.S. speed skater Eric Heiden won five individual gold medals wearing a Descente suit at the 1980 Winter Olympics. The gold-colored outfit, which became known as the "Golden Suit," had seams in the back to reduce wind resistance. Still a progressive force in sportswear, Descente offers the Selene women's snow pants, featuring lightweight insulation combined with a slim fit and 4-Way Stretch fabric to maximize style, movement and comfort.
Find at: www.descente.com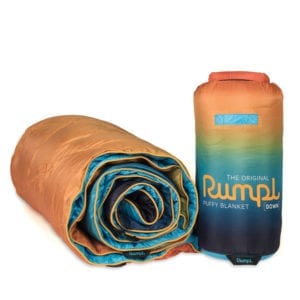 RUMPL DOWN PUFFY BLANKET
$249
Make someone's holiday with the cozy Rumpl Down Puffy. The warmest travel-ready blanket on the market, the Rumpl Down Puffy is a perfect carry-along for long-distance trips, backpacking or whenever saving space is a priority. Using sustainably sourced gray duck down for insulation and a weather-resistant DWR-treated 20D nylon shell, the Down Puffy blanket compresses to an easily packable size (7-by-7 inches) and unfolds to cover even the lankiest of users (54 to 80 inches). The blanket, which weighs just 1.4 pounds, repels water, odor and hair from Tahoe pets.      
Find At: www.rumpl.com