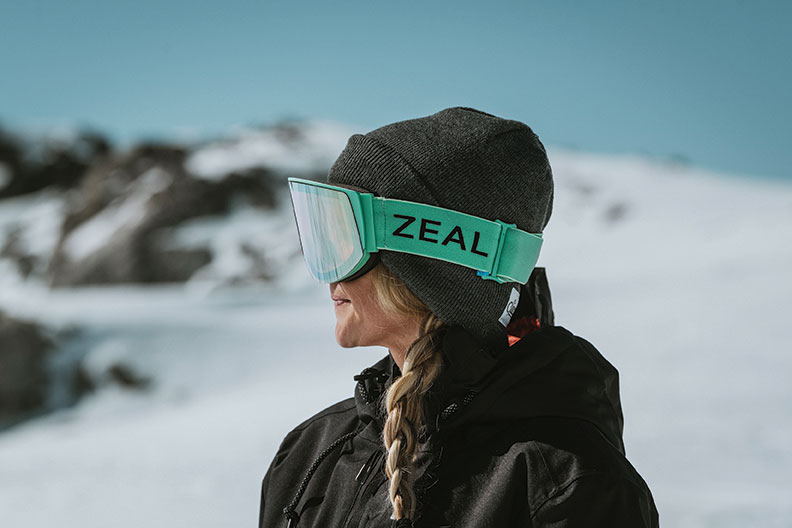 ZEAL OPTICS BEACON GOGGLE
01 Dec

TQ Market: 'Tis the Season to Give

Holiday shopping does not require an advanced degree. And yet, the annual endeavor can challenge the best of us. Loved ones who seem to own everything, kids whose interests change from year to year, a global pandemic. The list goes on. To start, you need ideas, which may spark other ideas, which may just lead to the perfect array of gifts for your favorite people this holiday season. That's where we're here to help. From winter gear to fine wine, we hope the following products set you on the path to holiday shopping success.
---
PATAGONIA HEMP CLOTHING
Women's All-Seasons Hemp Canvas Bib Overalls: $99
Women's All-Seasons Hemp Canvas Bomber Jacket: $179
For too long, hemp had a bad rap—a clear case of guilt by association. But there's a reason this versatile, fast-growing plant has fabric-making roots dating back to ancient times. Used for everything from paper and biodegradable plastics to paint, insulation, biofuel and food, the hemp plant also can be turned into quality clothing known for its high tensile strength and durability. The folks at Patagonia know this well. The outdoor clothing company features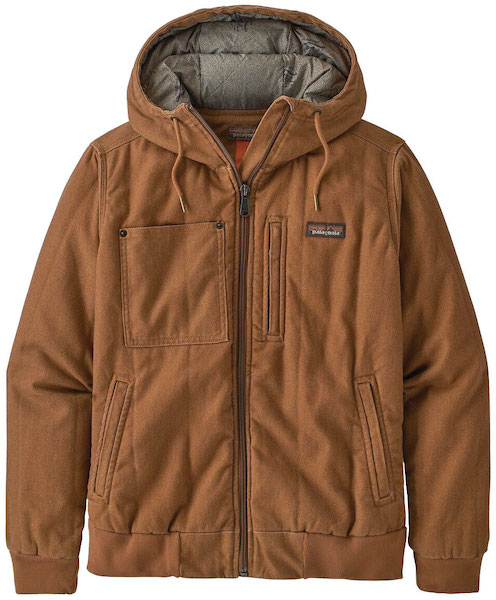 clothing made from this useful plant, including their women's All-Seasons Hemp Canvas Bib Overalls and All-Seasons Hemp Canvas Bomber Jacket. Perfect for the Tahoe craftsperson, the overalls are lightweight and comfortable, with adjustable suspenders and waist for a customized fit, double-fabric knees for extra resilience, and a convenient drop-in chest pocket with a pencil sleeve to keep tools handy. Originally designed to keep propeller plane pilots warm at high altitudes, the bomber jacket is still known for its durable warmth—a must here in Tahoe. Patagonia retains the timeless look while providing comfort and convenience, including two large chest pockets—one with a dedicated pencil holder and the other with a zipper to protect valuables.
Find at: patagonia.com
---
UNCORKED WINE
2016 Domaine Lionnet Cornas "Terre Brulée": $68
Sometimes the most appropriate gift comes wrapped in the distinct shape of a wine bottle. At Uncorked Wine Bars and retail shops, owners Chris and Kelsey Barkman take pride in featuring iconic, mindfully farmed wines from around the world—the types of bottles that will impress even the most persnickety critics in the family. If looking for a fine red, the Barkmans suggest Domaine Lionnet Cornas "Terre Brulée." "We love to introduce people to cold-climate Syrah, where we believe it shines like no other place," Chris says of this dark-skinned grape variety. A highly respected producer, Domaine Lionnet has been farming Syrah on the steep granite terraces of Cornas, located in the northern Rhône wine region of France, since 1575. "To say it is a labor of love to produce Syrah in northern Rhône is an understatement," says Chris, explaining how the grapes are organically grown and meticulously harvested by hand. The final product exhibits meaty aromatics along with white pepper, with an immense concentration of black olive and effusive spiciness that teeters on tension but pushes through with vibrancy. A great pairing with any grilled meat, the best way to enjoy Syrah is with lamb.
Find at: Uncorked
1750 Village East Road, Olympic Valley  |  10118 Donner Pass Road, Truckee
475 N. Lake Boulevard, Tahoe City  |  3001 North Village Drive Suite 311, Truckee
---
ZEAL OPTICS BEACON GOGGLE
$129–$249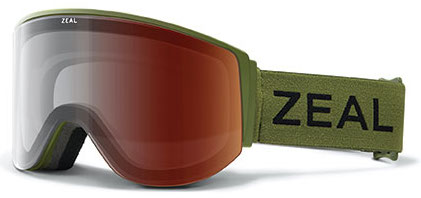 Here in ski country, a nice pair of goggles makes a great gift, particularly Zeal Optics' new Beacon model. The goggle features the revolutionary Observation Deck Technology, a concept that borrows from the physics behind air traffic control towers, with a cylindrical lens that slants down from the top to nearly flush with the cheek to provide 20 percent more vertical field of view. The tilted lens also deflects direct incoming light, which blocks reflected light on the inner lens. Prices range from $129 for the Optimum lens technology to $249 for the Automatic+ lenses, which are polarized and photochromic, meaning they change tint and color with changing light conditions.
Find at: zealoptics.com
---
MOUNTAIN HARDWARE: BLUNDSTONE BOOTS
$184.95+
Assuming you have the correct size, you can't go wrong gifting a pair of boots here in Tahoe. Ace Mountain Hardware & Sports in Truckee carries an assortment of rugged and stylish boots, including the legendary Blundstone brand out of Australia. Founded in 1870, Blundstone has remained true to its roots, building quality boots for workers and active folks who spend a lot of time on their feet. A century-and-a-half later, Blundstone boots are still known to provide all-day comfort and a timeless look with their premium water-resistant leather. Select men's, women's and unisex styles are available starting at $184.95.
Find at: Mountain Hardware and Sports
11320 Donner Pass Road, Truckee
---
ALPENGLOW SPORTS:
OSPREY TOURING PACKS
$160
These days, it seems, everyone and their uncle is heading into the backcountry to earn their own turns. On top of the skills and knowledge necessary to stay safe, they'll need the correct equipment. Alpenglow Sports in Tahoe City has everything needed to properly suit up your loved ones for the backcountry, including two lightweight Osprey skiing/splitboarding touring packs—the men's Soelden 32 and women's Sopris 30. Both packs (the Sopris 30 has a women's-specific fit) are designed with an easy-to-access front pocket for avalanche safety gear storage, a dry goods compartment with back panel access, and a ski and snowboard carry. The lightweight design allows for a more comfortable climb while still providing a secure fit for the descent. Additional features include snow-shedding materials to reduce ice and snow buildup, a thermoformed die cut EVA foam back panel for a comfortable carry, dual-sided radio boom mic attachment points and an adjustable sternum strap with safety whistle.
Find at: Alpenglow Sports
415 N. Lake Boulevard, Tahoe City
---
SUREFOOT CUSTOM SKI BOOTS
$950–$1,400
Some gifts require recipient participation. While the element of surprise may fall short with this method of shopping, it's usually the safest route to ensure satisfaction. It's also the only way to gift a pair of ski boots, which require custom fitting. If a loved one could use new ski boots, a trip to Surefoot in the Village at Squaw Valley will result in a gift that he or she will thoroughly appreciate on the slopes. After more than 32 years of research and development, Surefoot proudly touts its product as the world's most comfortable ski boots. They offer 19 different models of boots in an assortment of colors, each combining an ability-specific shell, a custom liner and custom insoles to deliver the ultimate comfort and fit. 
Find at: surefoot.com
Village at Squaw Valley
1850 Village South Rd
Olympic Valley, CA 96146
---
JOYIN TOY SNOWBALL-MAKER
$15.95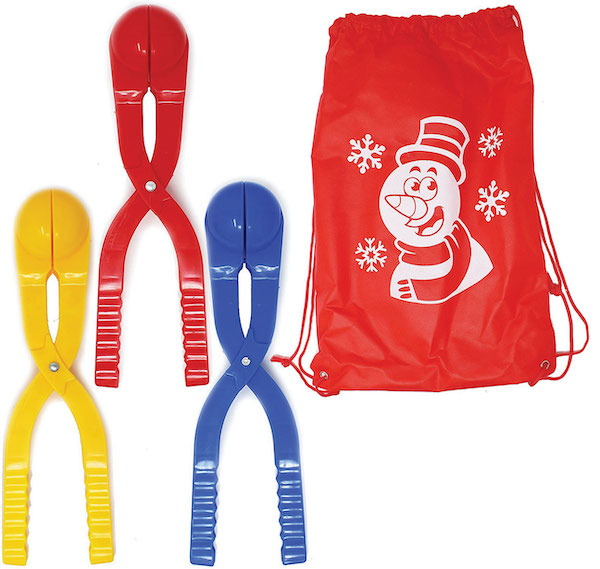 What good is a holiday gift guide without something for the kids? Depending on how many little ones you have on your shopping list, you may just want to order several of these simple yet brilliant snowball-making gadgets, which are designed to prevent—or at least prolong—wet, frozen hands while forming perfectly round snowballs ideal for firing at targets. Each order comes with three brightly colored snowball-makers (red, yellow and blue) along with a tote bag for storage. Of the 182 ratings on Amazon, the product receives a lofty four-and-a-half stars out of five, proving that the $16 toy is worth every penny. Wrote one reviewer: "Super easy to use and makes perfect snowballs almost every time! A tiny bit of effort to use with only one or two inches of snow but super easy to use with a lot of snow. Definitely worth the money." No snow? No problem. According to the product description, these snowball-makers also can also be used with mixed wet sand, mud and "bath tombs" (whatever those are). While a recommended gift, we take no responsibility for any resulting tears.  
Find at: amazon.com