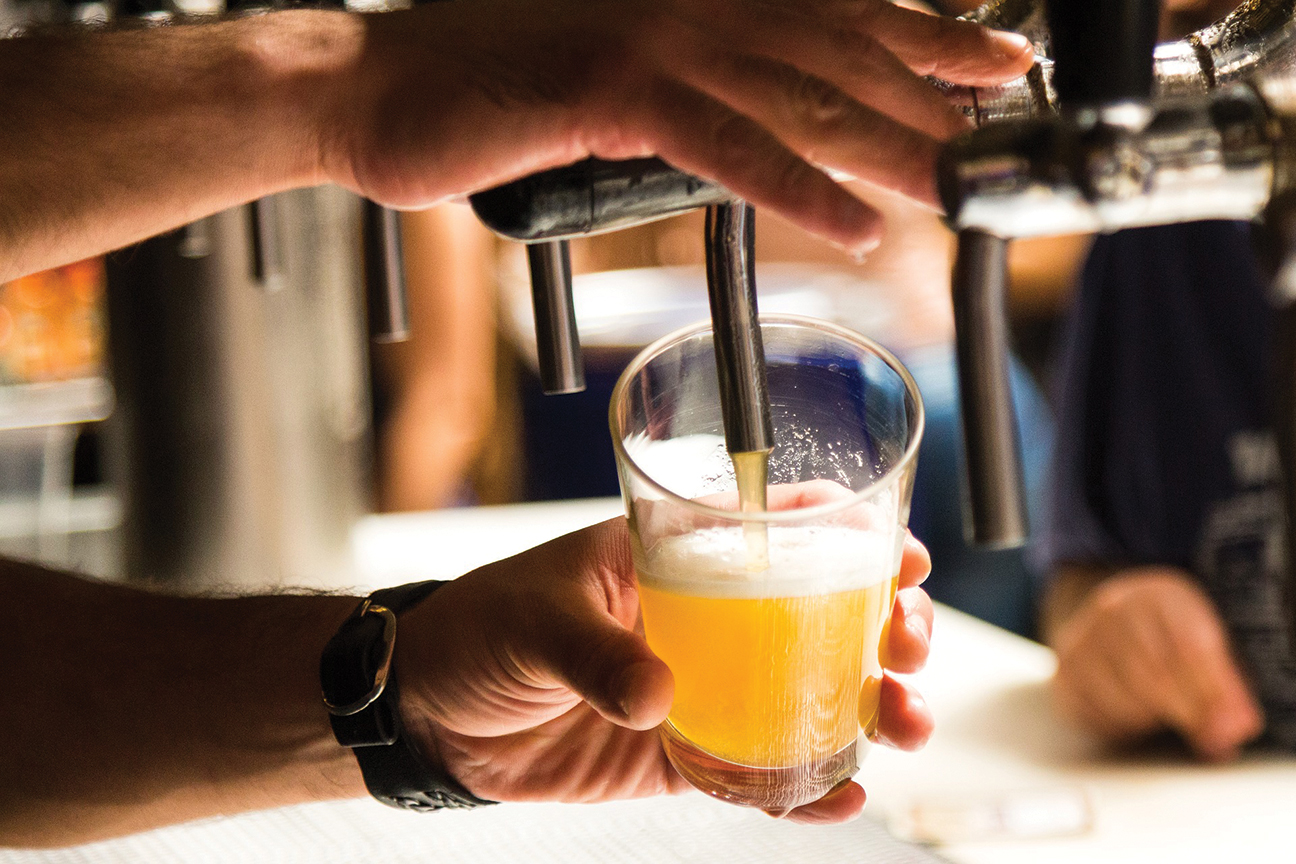 27 Nov

Side Dish
North Shore
VILLAGE MARKET CLOSES IN INCLINE
After a 42-year run, Incline Village's family-run Village Market shut its doors in October. Owner Ron Stanger, who bought the store in 2002 from his stepfather, said the closure was due to tenant Village Meats leaving on short notice as well as the ongoing struggle to staff the store. The building's current owner is fielding input on how to move forward with the commercial property.
SAGE LEAF GETS NEW CHEF
Chef Greg Sanders has joined the kitchen at Shane Hammet's breakfast and lunch spot in Incline Village, Sage Leaf. Reno-based Sanders brings more than 20 years of experience at restaurants in Illinois and Iowa, along with recipes like banana pancakes topped with brown butter crumble and bacon and drizzled with house-made peanut butter and maple sauce. www.sageleaftahoe.com
South Shore
TAHOE TOGETHER IPA BENEFITS RESTAURANT WORKERS
Four South Shore breweries have collaborated to craft Tahoe Together IPA to benefit Tahoe's food and beverage workers who were adversely affected by the Caldor Fire. Sample the crisp 6.8 percent ABV beer for $8 a pint at South Lake Brewing Company, Cold Water Brewery and Grill, Sidellis Lake Tahoe Brewery and Restaurant, and South of North Brewing Company, with proceeds going to Tahoe Together Relief Fund. You can also support local service industry workers in need at www.tahoeprosperity.org.
HORROR MOVIE-THEMED COOKBOOK OUT
South Shore actor and director Richard Sargent's latest production is a cookbook hot off the press called The Horror Movie Night Cookbook, Volume 1. Food and drink recipes revolve around scary movie themes from Jaws to Shaun of the Dead and are organized from appetizers to desserts. The book "contains everything you need to be the star of your own horror movie night!" according to the author. Available from Amazon.com in paperback or Kindle format.
GREAT BASIN BREWERY MERGES WITH LOCAL FOOD GROUP
After 28 years in business, Nevada's oldest operating brewery, award-winning Great Basin Brewery Co., merged with restaurateur Mark Estee's Reno Local Food Group. Estee, who launched Truckee eateries including Moody's Bistro (see review on page 140), Burger Me and Baxter's Bistro, currently operates Liberty Food & Wine Exchange, Chez Louie, Pizzeria Lupo, the Union, Cucina Lupo and Overland Restaurant & Pub in Reno, Carson City and Gardnerville. Great Basin owners Tom and Bonda Young will remain involved, but Local Food Group will manage the day-to-day, with new initiatives focused on sourcing additional ingredients from local ranchers and farmers and producing more items at Liberty's 4,000-square-foot production kitchen, bakery and butcher shop. www.renolfg.com